Tori Anderson Faced A Major Fear In NCIS: Hawaii's Season One Finale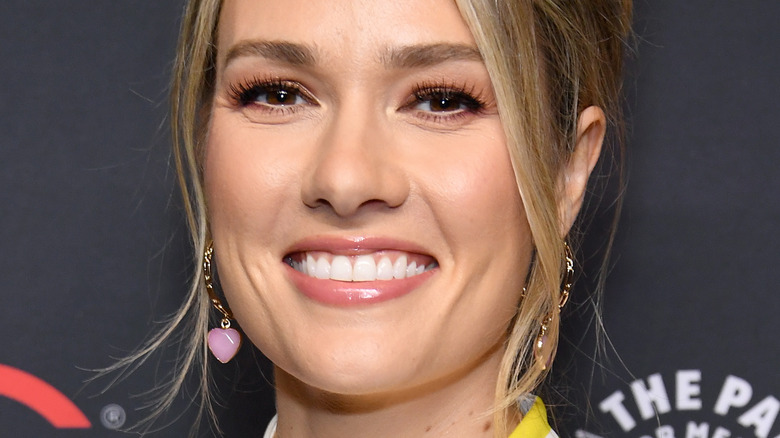 Jon Kopaloff/Getty Images
Kate Whistler (Tori Anderson) and Lucy Tara (Yasmine Al-Bustami) — or "Kacey," as fans like to call the couple — had a very rocky relationship in Season 1 of "NCIS: Hawaii." It wasn't looking good for a while, but viewers absolutely melted when the two reconciled in the season finale. In a memorable scene, Kate serenaded Lucy with the song "Make You Feel My Love" at a party. It's a moment that's already become a classic for the franchise, and an absolute fan favorite.
When CBS tweeted a video of the scene, the fan responses poured in, thanking them for the beautiful moment. "You made our dreams come true," wrote @ely7533. Another Twitter user, @Anna199787, pointed out the importance of diversity in television, saying, "All kinds of love are valid in our lives." User @leveccaro said that they have been watching the scene over and over again since it aired.
Tori Anderson herself was a big fan of the couple's reconciliation. The actor told CinemaBlend that it was a "tumultuous journey" but that it was "really nice to end on a high note." She added that Kate grew a lot as a character and learned about communication and honesty in relationships. Yet, as much as Anderson loved this touching moment, she admitted in another interview that one part of the scene made her very nervous.
Tori Anderson doesn't like to sing in front of people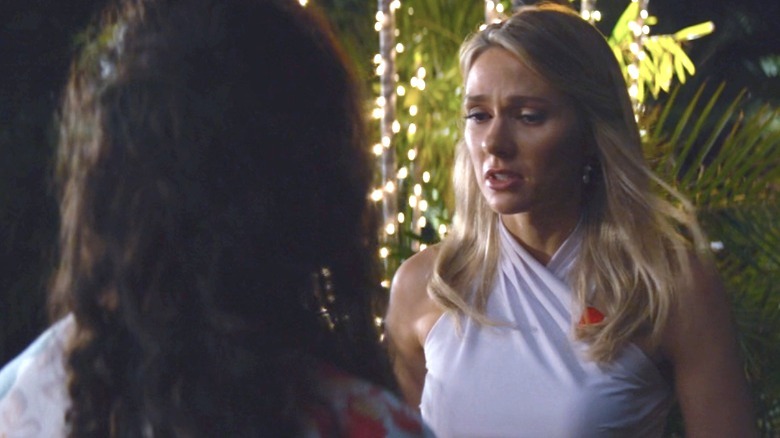 CBS
In an interview with TV Line, Tori Anderson talked a little bit about what it was like to film the already iconic scene in which Kate sings to Lucy and they get back together. In the interview, she admitted that she doesn't like to sing in front of people and that she was very nervous about it. However, she pushed herself to go through with it because of how important the scene was, saying, "I think it was a monumental moment for Kate." In the end, her fear of singing in public turned out to be something she could use. "I was able to utilize my own fear in the moment and combine it with Kate's fear, so it was really fun." That fear helped bring out a part of Kate's character we had yet to see, making the scene seem more genuine.
Later in the same interview, Anderson was asked if she had to be careful not to sing too well because she didn't want Kate to look like a professional singer. She explained: "We did talk about how good of a singer she would be, and at the end of the day, she wouldn't be belting out something on Broadway. I tried to make it a bit more real." Even so, Anderson gave a very good singing performance that at least one person thought was a little too impressive. Redditor u/CodyHodgsonAnon19 suggested that she was too good and that it "undermined the whole 'vulnerability' component of it." We guess they have a point, but the majority of fans loved the scene, and there's no denying that it was very touching. The overwhelmingly positive reaction must have been music to Anderson's ears.