Ready Player One On Track For Solid $50 Million-Plus Opening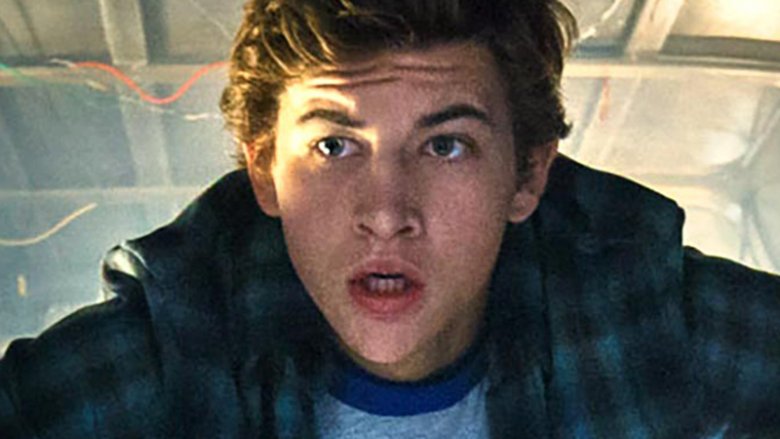 Entertainment Weekly
Ready Player One is eyeing a pretty successful opening weekend.
As reported by Variety, the Steven Spielberg-directed film took home $12 million in its Thursday night previews and is now on track to earn more than $50 million across 4,234 theaters in North America by the end of the four-day Easter weekend. 
This new estimate, published on Friday, March 30, is noticeably larger than Warner Bros.' $45 million projection that came on Thursday. At that time, the studio had already increased its initial domestic revenue forecast from the $38 million to $42 million window reported earlier in the week. 
Globally, Ready Player One is performing equally well, having raked in $40.3 million at the worldwide box office as of Friday at 12 p.m. ET (via Deadline). 
Ready Player One is attracting more male viewers than female (59 percent to 41 percent), and skewing heavily toward younger audiences. A reported 68 percent of ticket buyers were under the age of 35, with 44 percent under the age of 25. Those aged 25 years or younger who caught the flick on its opening day gave it an A- CinemaScore; those over the age of 25 stamped it with a less impressive but still solid B+ rating.
Though Ready Player One will be director Spielberg's largest film launch since 2008's Indiana Jones and the Kingdom of the Crystal Skull, which pulled in $100.1 million in its opening weekend, the film is a huge gamble for studios Warner Bros. and Village Roadshow. The companies spent an estimated $175 million (not including marketing costs) to produce Ready Player One, so the movie will have to continue bringing in the cold, hard cash at the box office if it wants to turn a profit.
Based on author Ernest Cline's '80s reference-filled novel of the same name, Ready Player One is set in the year 2045, when the world is nearing a chaotic fallout. Thankfully, people have found an escape from the bleak world around them through the OASIS, a virtual reality universe crafted by the "brilliant and eccentric" James Halliday (Mark Rylance). Following Halliday's death, an OASIS-based contest begins. Halliday left behind his enormous fortune before he died, and promised that the first person to find the digital Easter egg that he hid inside the OASIS will get to claim his riches. When the scrappy young hero Wade Watts (Tye Sheridan) enters the contest, he's thrust into a "breakneck, reality-bending treasure hunt through a fantastical universe of mystery, discovery, and danger."
Ready Player One also stars Olivia Cooke as Art3mis, Ben Mendelsohn as Nolan Sorrento, Lena Waithe as Aech, T.J. Miller as i-R0k, Simon Pegg as Ogden Morrow, Philip Zhao as Sho, Win Morisaki as Daito, Hannah John-Kamen as F'Nale Zandor, Susan Lynch as Alice, Ralph Ineson as Rick, Perdita Weeks as Kira, and Letitia Wright as Reb.