Who Plays Alena Kovac On Jack Ryan?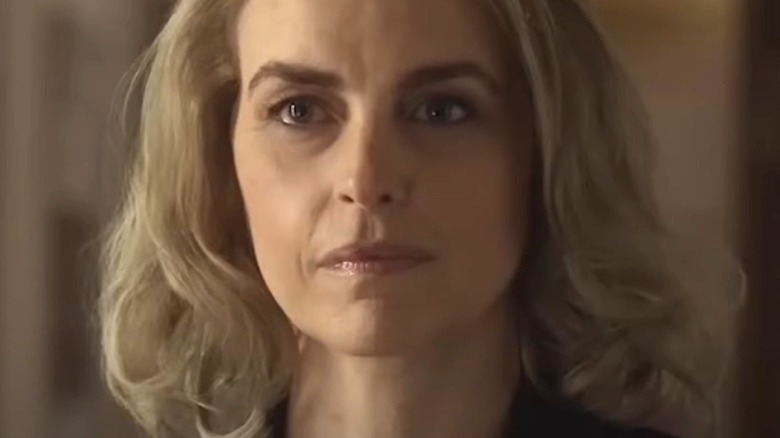 Amazon Prime Video
Season 3 of "Jack Ryan" tosses a handful of entertaining new characters into the mix, but few additions from this installment of Amazon Prime Video's political thriller series have proven to be quite as intriguing as Alena Kovac. The fictional president of the Czech Republic, Alena factors heavily into Jack Ryan's Season 3 journey to stop a massive world war from breaking out. She's not just sidelined to the bureaucracy side of things either, as it's quickly established that she can manage to go toe-to-toe with some of the series' most formidable foes.
Alena may slot into the action-packed world of "Jack Ryan" without much issue, but many fans of the character may be wondering who exactly happens to be playing her. Some avid TV and film buffs may even find that the actor looks startlingly familiar. As it turns out, the real-life person behind Alena has a full-bodied career across the entertainment industry in multiple cultural markets, including a couple of performances in some heavy-hitter properties from recent years.
Nina Hoss brings Alena to life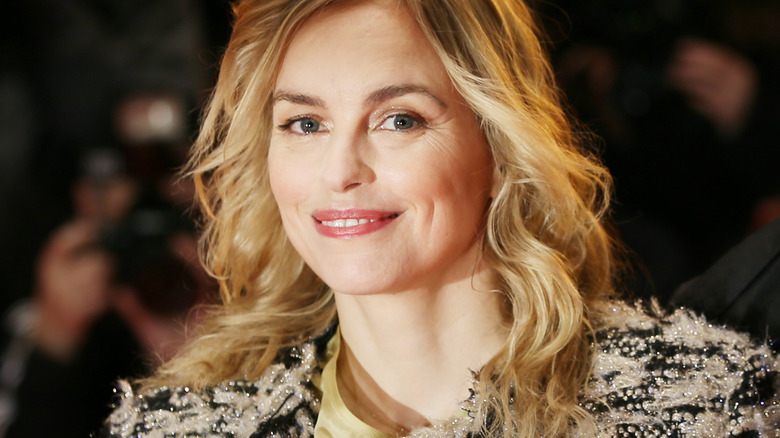 Denis Makarenko/Shutterstock
The talent behind "Jack Ryan's" Alena Kovac is none other than Nina Hoss, a prolific actress from a German background. Hoss has spoken about what draws her to the character. "I do love portraying people that are intelligent, that show all sides, and that was the thing that I loved about Alena," she told Daily Actor. "You can see her in a very vulnerable state. You can see her working her way through that, working her way out of that. In the moment where she needs to be calm and collected, she can handle that."
While much of Hoss' acting history prior to "Jack Ryan" was in German productions (via IMDb), she did have one particular role that many American mainstream audiences may recognize her for. Specifically, she portrayed a recurring character on yet another popular spy-thriller series from the past few years: Showtime's "Homeland." Hoss played Astrid, a member of the German intelligence forces and a romantic interest for Rupert Friend's Peter Quinn in the later seasons of "Homeland."
Hoss has joined other recent popular productions too, starring in the main cast of Netflix's 2020 German-produced war drama "The Defeated" as police superintendent Elsie Garten. The 2022 films "The Contractor" and "Tár" saw the actress appearing opposite Chris Pine and Cate Blanchett respectively. Between major credits like these and her "Jack Ryan" role, it's clear that Hoss' career is only continuing to grow as time goes on.