Why Steve-O Was Jealous Of Bam Margera During The Filming Of Jackass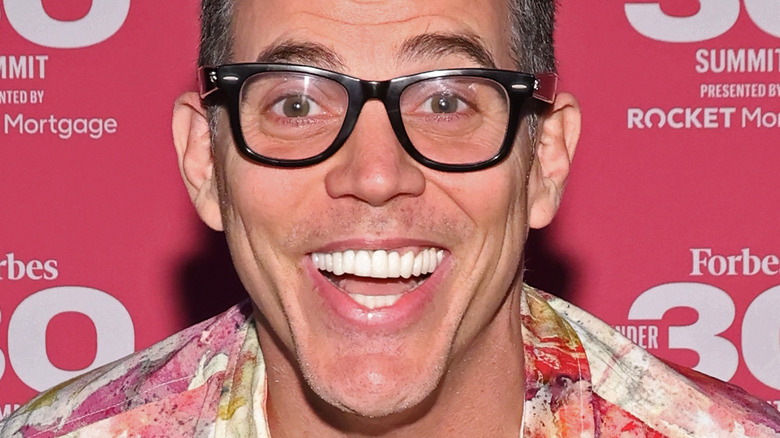 Taylor Hill/Getty Images
It doesn't feel real that one of the longest-running comedy institutions involves a bunch of guys hitting themselves in the nether regions with an assortment of instruments. "Jackass" had humble beginnings at the turn of the situation. A slew of teenagers and kids who were probably a bit too young to watch it tuned in frequently to see what stunts Johnny Knoxville and the rest of the guys would perform this time. The franchise is still going strong, with the team having put out yet another movie in 2022, appropriately called "Jackass Forever."
Despite the simple, straightforward premise, the series hasn't been without controversies. Most recently, that's involved the ousting of long-time cast member Bam Margera, who regularly appeared on "Jackass" before spinning off into his own series, "Viva La Bam." Margera was even supposed to appear in "Jackass Forever" before he was outed, and he ended up suing the production as a result. 
However, it would seem Margera is still on good terms with his old co-star, Steve-O. He recently appeared on an episode of the podcast, "Steve-O's Wild Ride," where Steve-O reminisced about the old days of "Jackass" and let a little tidbit slip. 
Steve-O was in awe of all Bam Margera had accomplished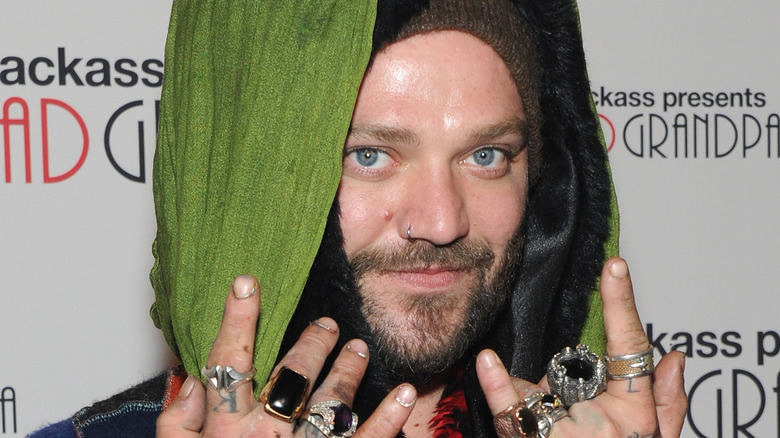 Jamie Mccarthy/Getty Images
Putting himself in harm's way isn't Bam Margera's only skill. Before he joined the "Jackass" crew, he was a skateboarder, and in the early 2000s, he even dabbled in film, having written and produced several independent movies. It's clear he's a multifaceted individual who likes to keep busy, and it was that work ethic that Steve-O really admired when they initially began working together. 
On Episode #140 of "Steve-O's Wild Ride," the two former cast members sat down to talk about Margera's current state and how he's recently gotten out of his guardianship. Toward the end, Steve-O praised his friend, saying, "When 'Jackass' started, I was so just jealous of you. I was like, 'Man, Bam has this charisma. He's got this personality that he can make a video, you are able to make footage completely hilarious, completely awesome without having to really do anything.'"
Margera then talks about how he's always set goals for himself, to the point where he looked around and realized he had done everything he wanted to do. Hopefully, now that Margera's out of his guardianship, he can get healthy and continue making people smile.