Ruth Negga Joins Jake Gyllenhaal In The Apple TV+ Presumed Innocent Series Adaptation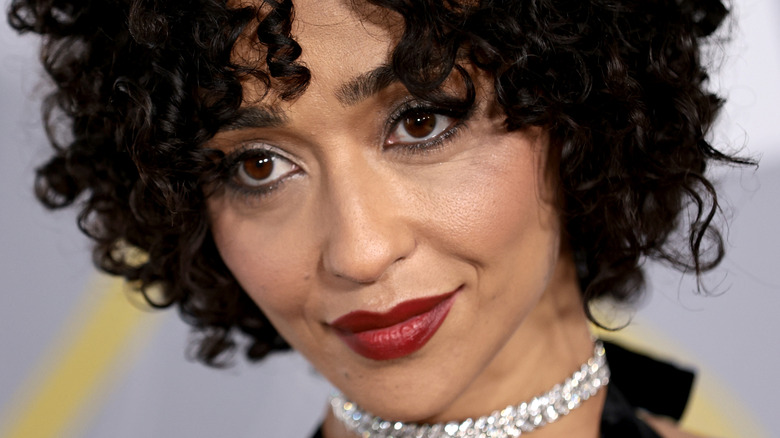 Dimitrios Kambouris/Getty Images
Ruth Negga's body of work consists of some impressive titles that have resonated well with critics (via Rotten Tomatoes), and the next endeavor she looks to add to her list of accomplishments will be starring opposite Jake Gyllenhaal in the Apple TV+ series "Presumed Innocent. "
The limited series isn't the first attempt to adapt the source material. The 1987 novel of the same name written by Scott Turow was adapted into a feature film in 1990 starring Harrison Ford and Raul Julia. The movie narrative follows a member of one of Chicago's finest prosecuting attorneys' offices, Rusty Sabich (played by Ford), whose life turns into a living nightmare when he is accused of murdering one of his colleagues — with whom he was also having an affair.
Deadline announced in February 2022 that a limited series version was ordered by the streaming service Apple TV+ with some pretty big names attached, like David E. Kelley and J.J. Abrams. The two powerhouses weren't the only popular players involved in the show. In December 2022, Gyllenhaal finally decided to take his talents to the small screen by playing Rusty Sabich in the limited series (via Deadline). While he has had a prolific movie career full of ups and downs, he has yet to star in a TV series, and "Presumed Innocent" will be his first. Luckily for him, Gyllenhall will have a very gifted actress starring alongside him when it all goes down.
Ruth Negga will play Barbara Sabich in the Presumed Innocent series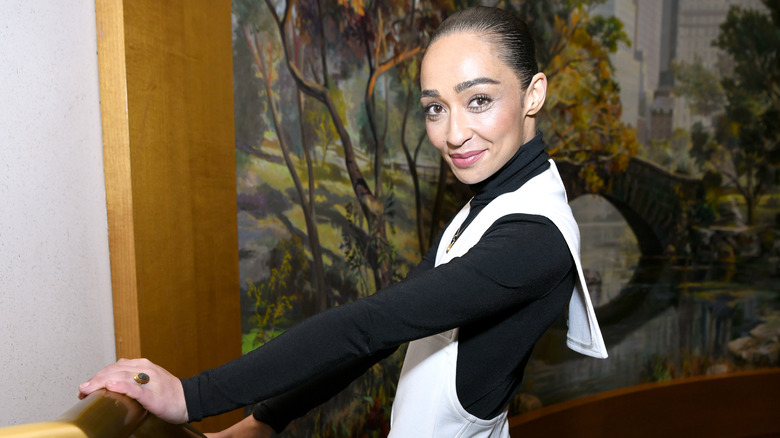 Jenny Anderson/Getty Images
According to Variety, Ruth Negga has been added to the cast of the "Presumed Innocent" series at Apple TV+. In the series, Negga will play the part of Barbara Sabich, the wife of Jake Gyllenhaal's character Rusty Sabich who is accused of killing his mistress and work colleague. The actress will be playing the mother, artist, and scorned individual who has to not only deal with the fact that her husband had an affair but also that he might be a murderer.
While Negga doesn't have a massive amount of credits to her name, the few she does possess have really made an impact on the industry. Her performance in the 2016 film "Loving" earned her a vast array of recognition from several awards outlets for her exemplary take, including nominations from the Golden Globes and the Academy Awards. She also starred in "Ad Astra," which received attention from the Oscars, and starred opposite Tessa Thompson in the critically acclaimed feature "Passing" (via Rotten Tomatoes). And as far as the small screen goes, having headlined the popular AMC series "Preacher," Negga is what many would arguably agree is an outstanding choice for the series.
Apple TV+ has a number of great shows to choose from, and the "Presumed Innocent" limited series continues to gear up as the next contender for one of the streamer's best.