Jake Gyllenhaal In Talks To Bring A Harrison Ford Movie To The Small Screen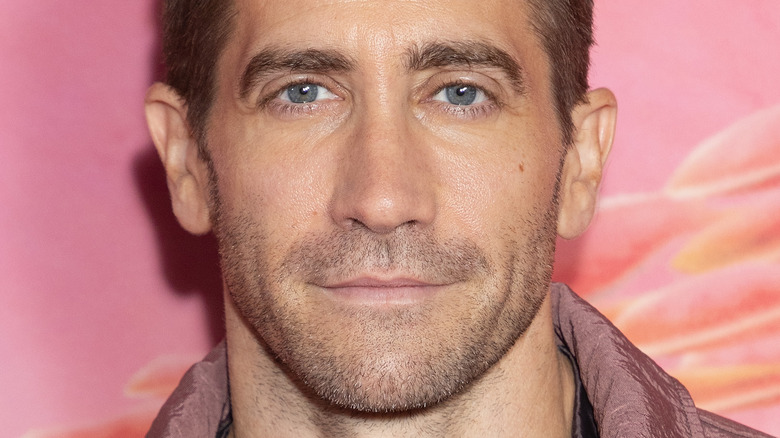 Dave J Hogan/Getty Images
Jake Gyllenhaal is one of the hottest leading men in Hollywood right now. While the actor has been in the industry since the early '90s, it seems like his career has recently elevated, with new projects debuting one after another. After finishing out the 2010s playing the villain Mysterio in "Spider-Man: Far From Home," Gyllenhaal entered the 2020s with leading performances in Netflix's "The Guilty," Michael Bay's explosive action thriller "Ambulance," and most recently, Disney's animated "Strange World." With numerous upcoming projects, Gyllenhaal doesn't look like he's slowing down anytime soon. 
Everyone knows Hollywood loves itself a good remake, and Gyllenhaal isn't a newcomer to that side of the industry. While the actor hasn't been a part of some of the industry's biggest remakes, like "A Star is Born" or "It," one of his latest projects, "The Guilty," is a remake of a Danish film. 
Following the success that Amazon has found bringing characters like Jack Reacher and Jack Ryan to the small screen — both were originally adapted as movies starring Tom Cruise and Ben Affleck, respectively — Apple TV+ has tapped Gyllenhaal to pick up the mantle left by Harrison Ford in their upcoming series, "Presumed Innocence."
Jake Gyllenhaal to star in Presumed Innocence for Apple TV+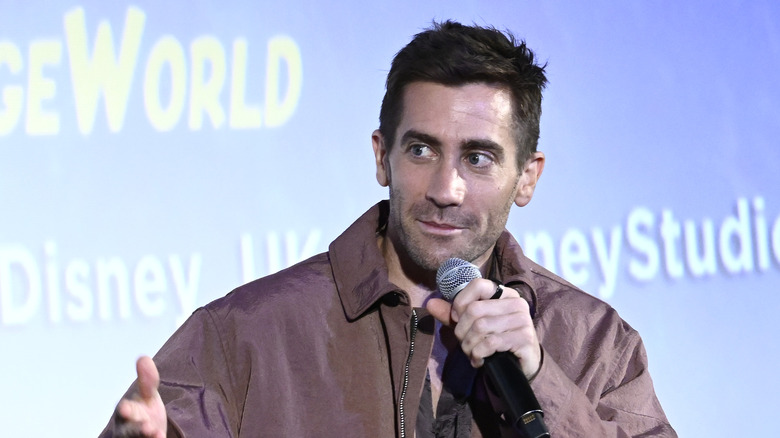 Gareth Cattermole/Getty Images
As reported by The Hollywood Reporter, Apple TV+ is looking at Jake Gyllenhaal to star in their limited series adaptation of "Presumed Innocence." He will play the role of Rusty Sabich, a lawyer whose life takes a horrible turn after evidence points to him as the primary suspect in the murder of his friend and colleague. The drama will explore how obsession, sex, politics, and love affect someone like Rusty, who's trying to hold on to everything he holds dear. Coming from the creative minds of David E. Kelley ("Big Little Lies"), Dustin Thomason ("Castle Rock"), and J.J. Abrams ("Star Wars: The Force Awakens"), "Presumed Innocence" will be Gyllenhaal's first starring role in a TV series.
As mentioned, "Presumed Innocence" is a remake of a 1990 film of the same name. The original movie starred Harrison Ford as Rusty Sabich, and also included Bonnie Bedelia, Raul Julia, and Brian Dennehy. The film was a critical success, earning a Certified Fresh 86% on Rotten Tomatoes, with many critics hailing director Alan Pakula's work. The movie was an adaptation of Scott Turow's best-selling novel of the same name, so the Apple series won't be the first time Hollywood readapted it for a new audience.
Apple TV+ will look to reimagine the story, modernizing it and bringing in elements of sex and politics that weren't in the original. The streaming service gave the drama a series order back in February with eight episodes. There is currently no timetable for a release as it is still in the early stages of production.