The Whale Director Darren Aronofsky Wants To Normalize Crying In Theaters Again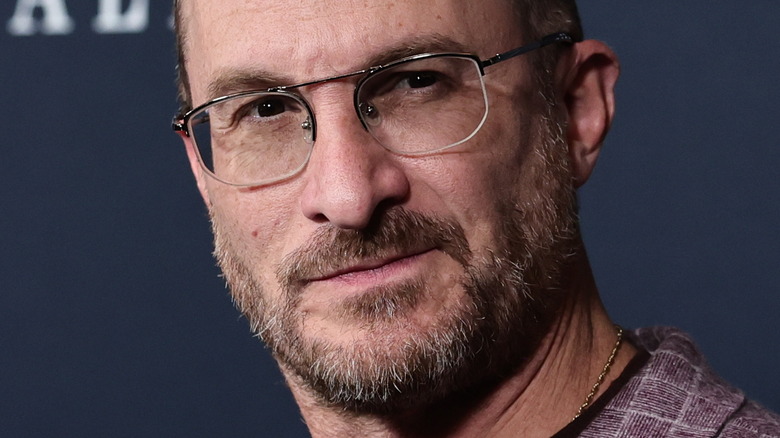 Jamie Mccarthy/Getty Images
Darren Aronofsky has been known to cause quite a stir with critics and viewers, with many of the titles he has associated himself with over the years receiving excellent ratings on Rotten Tomatoes. While he is a multi-faceted player in Hollywood, many would argue he excels when sitting in the director's chair. Several of his films, while each very different, manage to invoke emotion, and the ambitious filmmaker responsible for "The Whale" is hoping to bring the experience of shedding a tear in cinemas back into play.
Over the years, Aronofsky has unleashed a cavalcade of mind-bending cinematic experiences on audiences since he began his run in the industry in the early '90s. From "Requiem for a Dream" to "Mother!" there is no shortage of thought-provoking endeavors that make up the unique list of credits the Academy Award-nominee has directed. Films like "Black Swan," "The Fountain," and "Noah" offer fascinating narratives with powerful stories and intriguing characters, but most importantly, they are the kind of motion pictures that some have probably noticed have the ability to stay with viewers long after the credits roll thanks in part to the emotional experience endured.
It would seem that Aronofoksy wants to take things a step further past entertainment and have his audiences really feel something when they watch one of his flicks, especially when it comes to "The Whale," which he hopes will help restore the apparently lost art form of crying while watching movies.
Aronofsky wants to make audiences cry for all the right reasons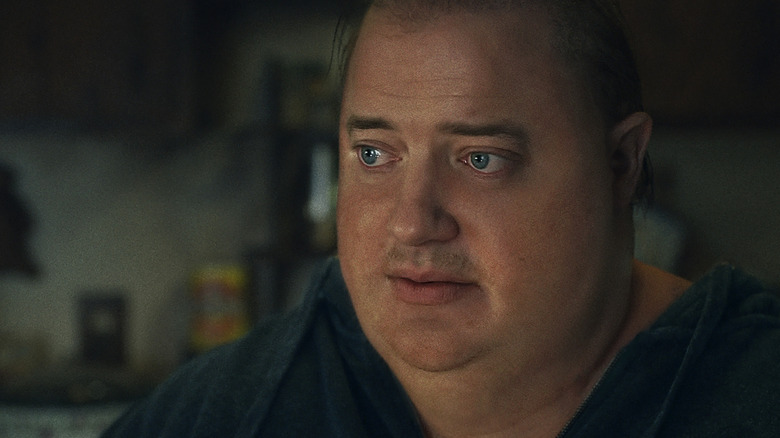 A24
During an appearance on "The Tonight Show with Jimmy Fallon," while discussing how he became inspired to make "The Whale" after seeing the play version of the story over a decade ago, Aronofsky mentioned that he found the entire affair incredibly moving, which gave him an epiphany of sorts regarding a movie's ability to jerk tears from viewers. "I was crying with all these strangers in the audience, and I was like 'it would be really interesting to bring that to the theater' 'cause people don't cry in movies you know?" he said. "That used to be a thing back in the day, the tear-jerker ... people used to brag about crying at theaters."
Aronofsky's efforts to make crying cool in cinemas again may be very easy considering how "The Whale" has been received so far, with several outlets commenting on its emotional resonance (via Rotten Tomatoes), like Glenn Kenny from RogerEbert.com who wrote that the "story is one of different levels of heartbreak and human misunderstanding." Of the many people who also shed a tear from watching the movie, lead star Brendan Fraser made the list after he became emotional during the standing ovation the film received at its premiere. And it's probably safe to assume viewers will not have a hard time letting the tears flow while watching one of the many heart-wrenching moments "The Whale" has during its 117-minute runtime.