Who Plays Winston On Big Sky?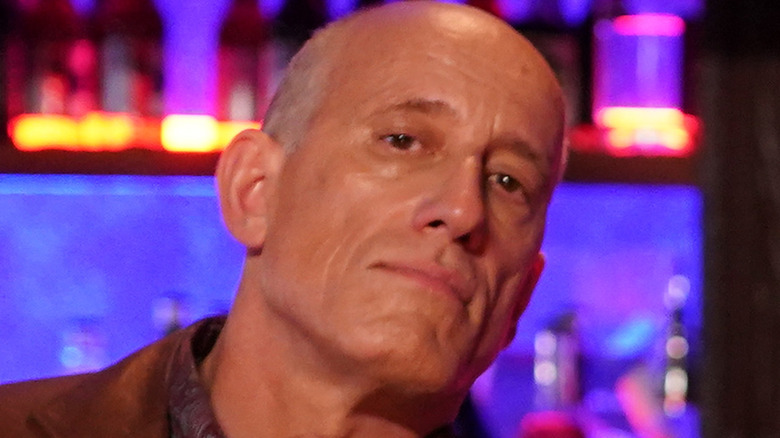 ABC
Viewers of Season 3 of "Big Sky," otherwise known as "Big Sky: Deadly Trails," have likely taken note of the character of Winston, a threatening henchman who appeared in three episodes of the series before being gunned down. In Episode 11 (entitled "Super Foxes"), Beau Arlen (Jensen Ackles, picking up tons of new fans thanks to his work on the show) shoots him, but that doesn't mean the character didn't leave a lasting impression. While viewers have likely seen the last of Winston on "Big Sky," they have almost certainly not had their last glimpse of Alex Fernandez, the prolific actor who breathed life into the standout character.
Fernandez has worked steadily as an actor since the mid-1990s. Fans intrigued by his brief-but-memorable "Big Sky: Deadly Trails" work may have recognized him at first sight as one of those "where have I seen this guy?" actors, as he has capitalized on many opportunities in other projects, mostly television shows, predominantly doing supporting work. They have also had plenty of chances to hear him, since in addition to his on-screen work he has been employed steadily as a voice actor for animated shows, films, and video games.
Alex Fernandez is a familiar face to regular TV viewers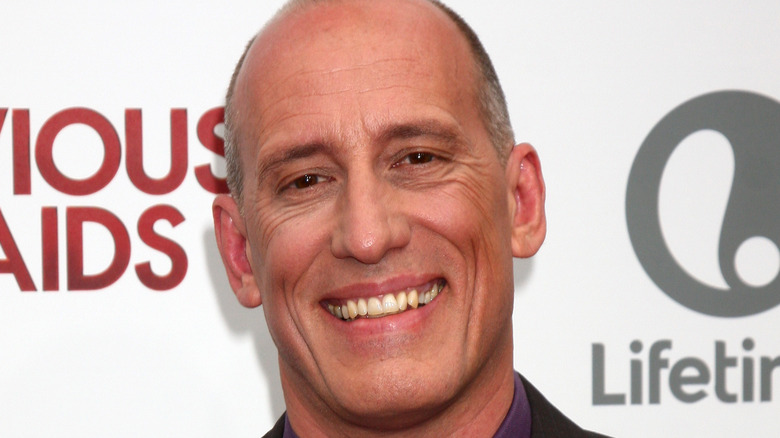 Kathy Hutchins/Shutterstock
A quick glance at Alex Fernandez's IMDb page tells the tale of a long and prolific acting career, of which his three episodes of "Big Sky" are only a small sampling. 
Born in Miami in 1967, his earliest formal acting credit came as The Chief on an early computer game version of "Where in the World is Carmen Sandiego?"; launched in 1985, the educational video game would go on to inspire 295 episodes of the popular 1991- 1995 game show. It would be followed by multiple "Sandiego" reboots, sequels and spin-offs, including a 2019 – 2021 Netflix animated show.
His voice continued landing Fernandez career-ascending roles in projects like the MTV "Liquid TV" segments of "Æon Flux" and the American dubs of Hayao Miyazaki's "Princess Mononoke" and the Jet li martial arts superhero film "Black Mask."
By the mid-'90s, Fernandez had begun taking on live-action work, albeit in small projects and credited as things like "guard" or "orderly." During this time, voice work allowed him to continue growing as an on-screen performer; by the late '90s, his live-action characters began getting names as he appeared in multiple episodes of "Melrose Place," was seen on "JAG," and began appearing in small movies like 2001's "The Barrio Murders."
Through it all, certain franchise names — Todd McFarlane's "Spawn," "Final Fantasy," James Bond — have brought him back time and again to pepper various characters in video games and/or live action. By the mid-2000's, he was consistently landing multi-episode gigs on such popular (often crime-adjacent) series as "The Shield," "Commander in Chief," "Prison Break," "NCIS," "Dallas" and the acclaimed first season of "True Detective." In recent years, he has continued to build up his résumé with roles on "SEAL Team" and "American Gigolo," as well as a memorable appearance in the first episode of "Westworld" Season 4 as Mr. Mora. Fernandez also has a handful of directorial credits as well, and is currently in post production on a documentary about the "noise pop avant punk idiot rock" band PopCanon. 
One of the few things he doesn't seem to have accomplished is making an official website, so biographical details are scarce. But the bio on his official Twitter account perhaps sums it up best: "I make a living wearing pants that don't belong to me."