Colin Jost's Wild Run-In With Robert Kraft On The Set Of SNL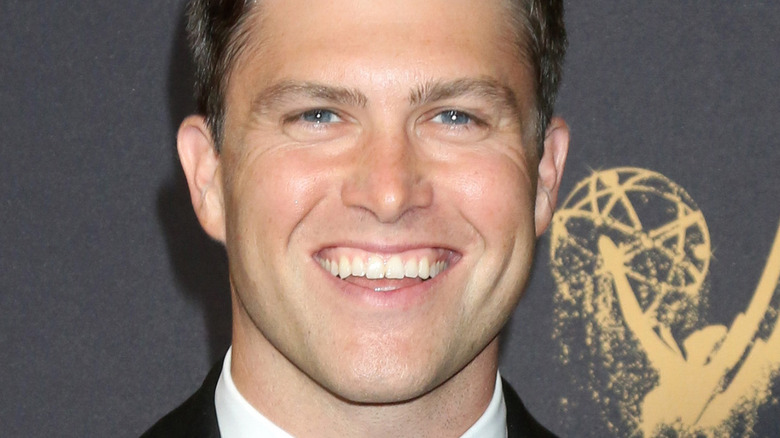 Kathy Hutchins/Shutterstock
Although there's no doubt that "Weekend Update" co-hosts Colin Jost and Michael Che are most well-known for their "joke swap" tradition, in which Che and Jost force one another to read some of the most heinous jokes ever concocted, it's safe to say that the two hosts have also poked fun at plenty of celebrities during their time on "Saturday Night Live." In fact, the duo just recently ripped into the controversies surrounding Elon Musk and Kanye West, something which earned them plenty of applause from fans online.
For decades now, "Saturday Night Live" has made a name for itself by lampooning nearly every major star and prominent out there, whether it be through a sketch in which Mark Wahlberg yells at zoo animals or one where an aggressive Denzel Washington blows up at a customer while working retail. That said, it's not every day that the celebrity you're making fun of is actually in the audience itself, which is precisely what happened to Jost during a particularly awkward run-in with New England Patriots owner Robert Kraft.
Jost ran into Robert Kraft moments before delivering a Deflategate joke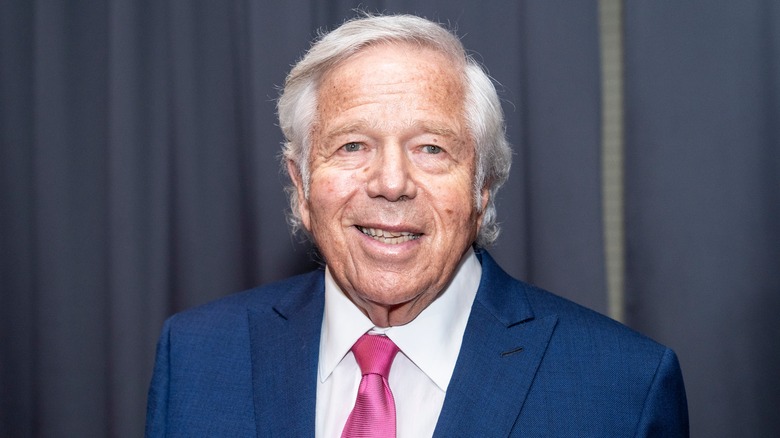 Lev Radin/Shutterstock
For most NFL fans, it's no secret that Patriots owner Robert Kraft has been embroiled in some pretty serious scandals over the years, most notably in 2019 when he was charged with soliciting a prostitute (via Vanity Fair). Yet, back in 2015, there was only one Patriots scandal that anyone could talk about: "Deflategate," which alleged that then-Patriots quarterback Tom Brady had intentionally deflated footballs that were used during the 2014 AFC Championship game.
During an AMA on Reddit, "Weekend Update" host Colin Jost revealed that perhaps the wildest behind-the-scenes moment of his career occurred when he was moments away from delivering a "Deflategate" joke on "SNL," and he encountered Kraft. "[I] was walking out to do Weekend Update and my first joke was about the Patriots and Deflategate and the one person I passed walking to the desk was Robert Kraft. He was just hanging out and watching the show in our studio. I was like, "Hey ... Ear muffs?"
One can only imagine how mortified Jost must have been before he got up onto the stage, considering the fact that one of the biggest names in football was on hand while he was ripping into his team. Although we don't know for certain what occurred after this exchange, Jost hopefully took a different route backstage after that "Weekend Update" — one that didn't include a second brush with the NFL owner whose team he had just insulted.