Why Abbott Elementary Included That Fun Parent Trap Easter Egg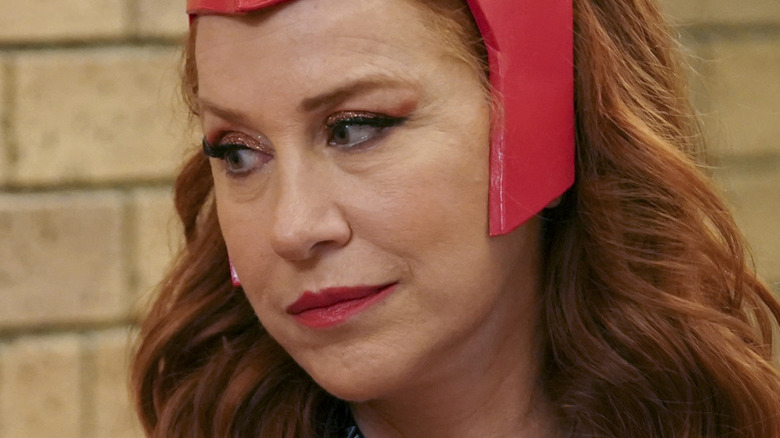 ABC/Gilles Mingasson
"Abbott Elementary" has risen through the ranks to become one of the most beloved comedies currently on the air. It does so by sticking largely to traditional sitcom roots. It doesn't necessarily reinvent the wheel because it doesn't have to. It takes an intriguing premise, fills it with engaging characters, and inputs a ton of heart into each and every story. 
Now that the show is on its second season, it can have an actual relationship with its fanbase and provide fun Easter eggs for people to latch onto. For example, in the Season 2 premiere, the show took advantage of its Philadelphia setting by including the Flyers mascot, Gritty, in the plot. Then, there was the real treat that came in Season 2, Episode 4, where there was a subtle shoutout to another one of Lisa Ann Walter's roles. She may play tough-talking Melissa in "Abbott Elementary," but years prior, she was Chessy in "The Parent Trap." And "Abbott Elementary" incorporated that role into the show via a piece of Melissa's outfit. 
Lisa Ann Walter wanted to do something for the fans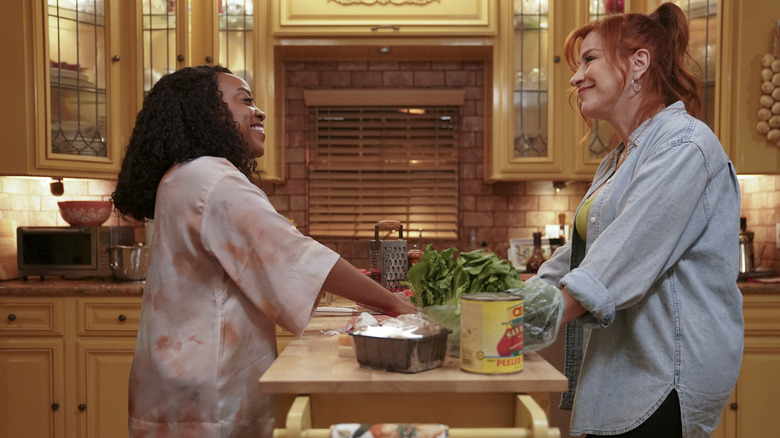 ABC/Gilles Mingasson
"The Parent Trap" was an important film in many people's childhoods, and fans were undoubtedly excited to see Lisa Ann Walter get a prime role on such a noteworthy sitcom. No doubt plenty of people were waiting on bated breath to see Walter reference her most notable role, which happened in "Principal's Office," when Melissa invites Janine (Quinta Brunson) to her house to teach her how to cook. When Janine goes over, Melissa is dressed more casually, wearing an unbuttoned denim shirt.
This is similar to what Chessy wore in "The Parent Trap," and the similarity was very much intentional. As Walter told Entertainment Weekly, "I went, 'I'm in my kitchen. We're standing over food. Let me throw a little Easter egg for the Chessy fans because they're so vocal and I love them and they all dress like the character. So, let me do this." While "The Parent Trap" has plenty of fans, costume designer Susan Michalek wasn't one of them. Therefore, Walter had to show her pictures of her "Parent Trap" outfit so that they could get something similar. 
Walter went on to say, "I said, 'You don't have to do the chinos, but let's do the shirt.' And I didn't think necessarily people were going to get it. I thought it was going to be just for me. Or a couple of people get it because they're really into it, but everybody got it and went nuts with it. It was really fun." With something like that happening in the show's second season, who knows what other shoutouts fans could get in the future?