Philadelphia Flyers Mascot Gritty Gets Candid About His Appearance On The Abbott Elementary Season 2 Premiere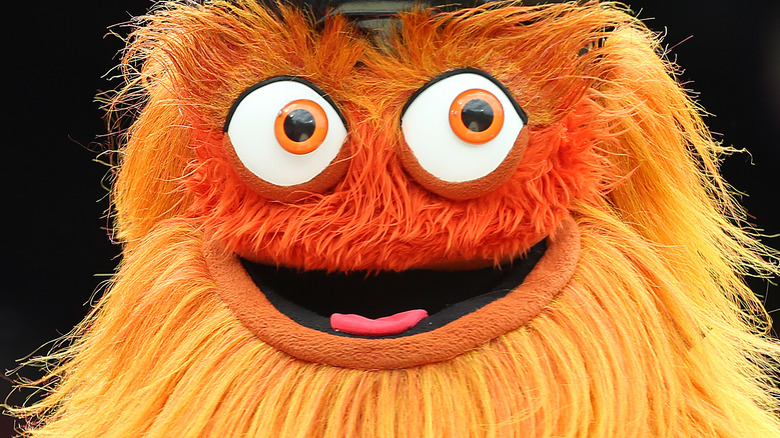 Rich Schultz/Getty Images
Googly-eyed Philadelphia Flyers mascot Gritty has been making slightly unnerving waves since he debuted as the team's new mascot in September 2018 (via ESPN). The orange creature may not be the creepiest mascot in sports history, but as Gritty's unofficial use as an activism symbol (via The Verge) has showed, the character is certainly memorable enough to attract attention beyond the rink.  
ABC's mockumentary sitcom "Abbott Elementary" just so happens to take place in Philadelphia, and the show's Season 2 premiere delivers a big, brightly-colored surprise when Gritty pays the titular school a visit — with predictably chaotic results. 
Entertaining as Gritty is, the mascot isn't exactly known as a TV star outside Flyers-themed appearances. As such, his appearance in Quinta Brunson's show is something of a surprise. In a new in-character interview, the ice hockey mascot sheds some light on how this particularly strange guest star stint came to be. Let's take a look! 
Gritty is a fan of Abbott Elementary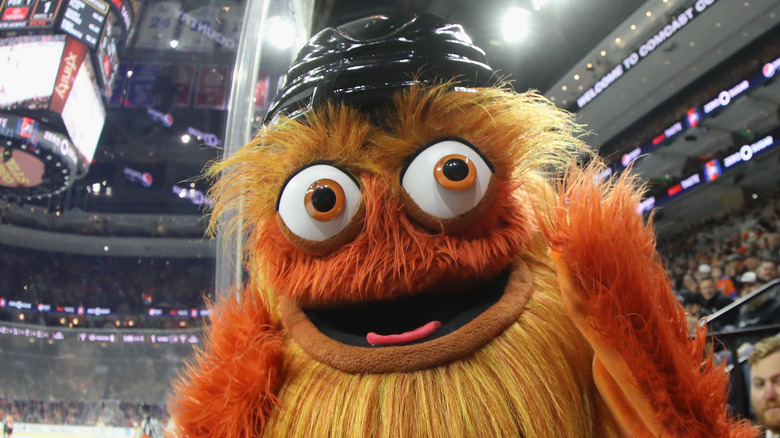 Bruce Bennett/Getty Images
In an exclusive in-character interview with Variety, Gritty offered some candid opinions about how he ended up in "Abbott Elementary," as well as some kind words about creator-star Quinta Brunson and the show.
"When you've reached the level of fame and success that Quinta and I have, you have people for that," Gritty explained the negotiations that led to his appearance. "Her people reached out to my people. Of course I'm a fan ... It's comedy, it's Philly and it's school. I love two of those things!"
As for the actual performance, the sports mascot reflected on the ease with which he was able to work in front of the camera, while throwing some carefully targeted shade at a certain Hollywood superstar. "Some, less experienced actors, have described the challenges of playing yourself on camera. I can't relate," Gritty described the experience. "Truly, I found it refreshing that Hollywood didn't try to get some C-lister like Dwayne 'The Rock' Johnson to play me at a discount. I stuck to the script but of course added some of my Gritty charm we all know and love."
It's unlikely that Gritty will become a permanent fixture in the Emmy-winning show — he has a pretty demanding day job, after all. Still, judging by the hug the mascot shares with Janine Teagues (Brunson) in the show, he might very well be game for another appearance or brief cameo in the future.