Martin Scorsese Told Margot Robbie Every Great Movie Has A Stair Shot (& He's Right)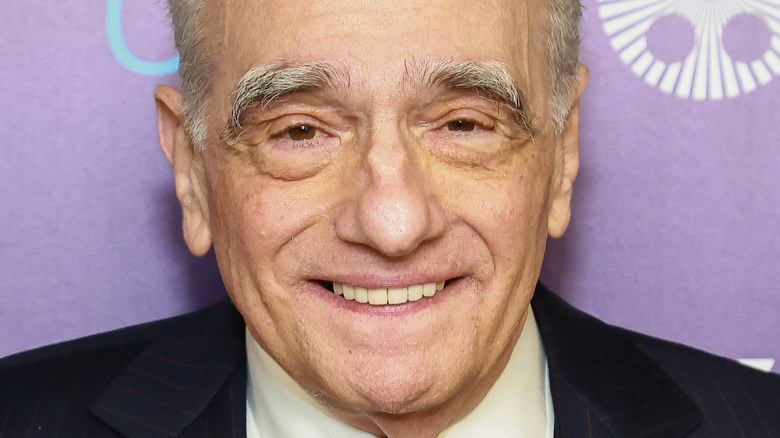 Arturo Holmes/Getty Images
There is a legendary shortlist of active directors that most actors would likely drop everything for the opportunity to feature in their latest gift to cinema. Steven Spielberg, Quentin Tarantino, James Cameron, and Martin Scorsese will all go down as some of the best to ever sit behind the camera and are still actively putting out projects as good as anything they have ever made.
Scorsese, in particular, got off to a scorching hot start in the late 60s and 70s. Even though the frequency of his projects has diminished since then, his quality has yet to drop drastically. His early work brought fans the likes of "Alice Doesn't Live Here Anymore" and "Taxi Driver" before moving into the 80s and 90s with "Raging Bull," "Goodfellas," and "Casino." His work behind the camera normalized high-intensity violence and profanity, bringing out the rawest emotions of his iconic characters, as is most evident in his Oscar-winning work on "The Departed."
Throughout his career, Scorsese has worked with the top talent in Hollywood. Robert De Niro and Leonardo DiCaprio are practically synonymous with the director's films, but that's just the tip of the iceberg. He's also featured actors in his projects like Andrew Garfield, Jack Nicholson, Daniel Day-Lewis, and Margot Robbie. While his cast lists are always impressive, Scorsese has the unique opportunity to share his movie-making knowledge with the biggest actors, constantly pushing cinema forward. Even if it's simple, his advice never misses the mark.
Staircases may be the biggest movie stars ever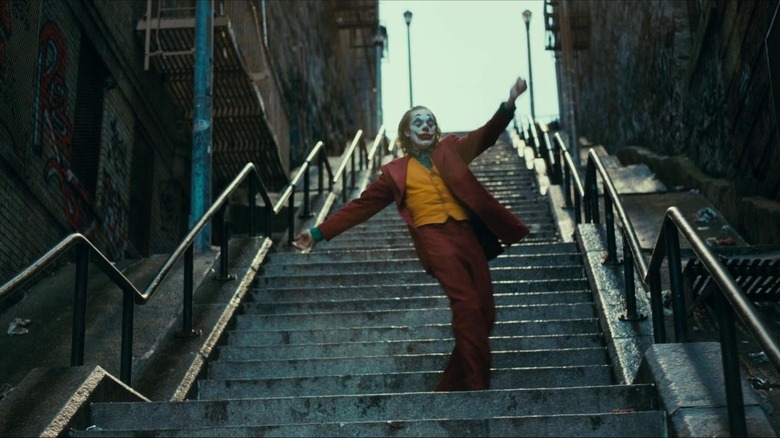 Warner Bros. Pictures
In a recent interview with BAFTA, Margot Robbie revealed some advice that Martin Scorsese gave her on the set of "The Wolf of Wall Street," and it's pretty hard to refute it. "One thing being actually when we were shooting that shot running down the stairs, and [Scorsese] was like 'Ah' when we were coming up with it. He was like, 'It's a great stairwell,' and he just turned to me and goes, 'Every great movie has a stair shot.'" Robbie said the statement has stuck with her ever since. She's gone on to tell every director she's worked with, jokingly stressing the importance of including stairs in their movies.
While including a staircase doesn't immediately qualify a film as great, Scorsese's simple comment proves true the more you think about it. "Rocky" features one of the most iconic stair scenes in cinema, and it's not only a great movie but one of the best sports dramas of all time. For older examples, look no further than "Psycho" and "Gone With The Wind," both considered two all-time greats. The latter, in particular, uses the red stairs as the setting for numerous scenes. More modern examples of Scorsese's comment include "Joker" and "Parasite."
Scorsese is definitely on to something with the notion that every great movie has a scene involving a staircase. The simple yet accurate statement just goes to show his incredible knowledge of cinema, and we can't help but wonder what other similar opinions he has.