Adam Sandler And Jennifer Aniston To Star In Netflix's Murder Mystery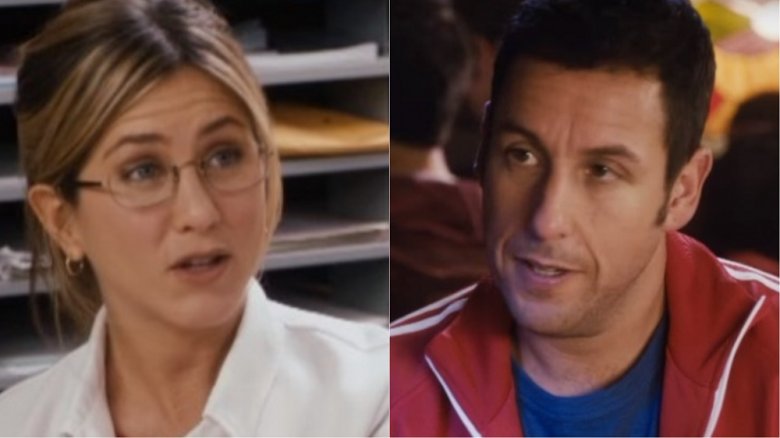 Sony Pictures
Adam Sandler and Jennifer Aniston are just going with it again.
According to a report by Variety, Sandler and Aniston will team up to co-star in Murder Mystery, an upcoming comedy from Netflix. 
It will be their first time performing together since co-headlining the Sony Pictures romantic comedy Just Go With It in 2011. Reportedly, the performers have been wanting to reunite for some time since the success of that movie, with brought in $215 million at the global box office.
The story for Murder Mystery revolves around a New York police officer and his wife who embark on a European vacation only to become the primary suspects in the murder of an elderly billionaire. 
While the movie's plot may sound like a page out of the Amanda Knox story, the odds of this picture taking the material all that seriously are pretty low. The movie will be directed by Workaholics co-creator Kyle Newacheck, who recently directed the Netflix movie Game Over, Man! with his Workaholics team.
Murder Mystery will mark the sixth of Sandler's Netflix movies, joining the likes of The Ridiculous 6, Sandy Wexler, and The Do-Over in his growing roster on the streaming service. At the time of this writing, the performer/producer already has another comedy lined up for release, with his Chris Rock co-starring The Week Of set to debut on April 27. You can check out the trailer for that one right here.
Aside from re-teaming with Sandler, Aniston is set to co-star in an upcoming series set against the backdrop of New York City-based daytime talk shows with her Friends sister Reese Witherspoon. That series is set to premiere from Apple as a part of their upcoming streaming service, with a launch date and title still to be announced.