Ezra Miller's Time Out Of The Spotlight Could Keep Them In The Flash's Boots Yet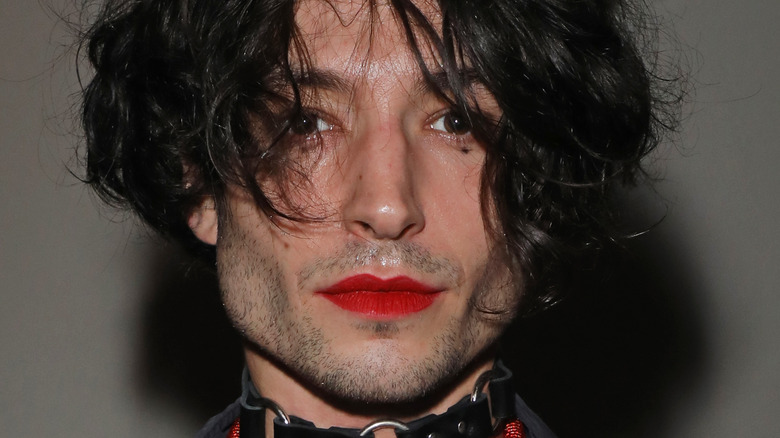 David M. Benett/Getty Images
There's plenty for superhero fans to be excited about going into 2023. Marvel, of course, has an extremely exciting slate coming out that includes "Ant-Man and the Wasp: Quantumania," "Guardians of the Galaxy Vol. 3," and "The Marvels." Meanwhile, DC has quite a bit on its plate with "Shazam! Fury of the Gods," "Blue Beetle," and "Aquaman and the Lost Kingdom." While all of these properties will probably do well financially, there's a dark cloud hanging over the release of "The Flash." 
Stuck in development hell for years, we're finally getting a Flash movie this year. But there's the looming question of how many people will want to see it after the well-publicized crime spree of its star, Ezra Miller. For starters, the actor displayed erratic behavior on the set of "The Stand," and that's not even getting into their alleged crimes involving assault, abuse, and burglary. Miller issued a statement to Variety, saying how these issues were a result of "complex mental health issues" they were supposedly working on. 
This was back in August 2022, and things have been quiet on the Miller front since that time. There have been reports that "The Flash" would come out as expected, with Miller out as the titular character, should they decide to proceed with more speedster movies. Now, a surprising update suggests Miller could carry on as The Flash.
Ezra Miller's good behavior could save them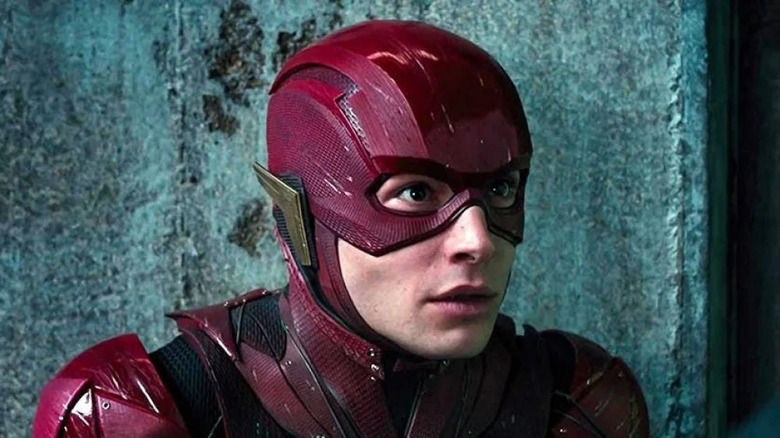 Warner Bros. Pictures/DC Films
A recent report from Variety suggests Ezra Miller could have a future with DC Films after all. While the bulk of the article concerns itself with Dwayne Johnson and the fallout from "Black Adam," there's a portion about Miller that could completely change the trajectory of the character's future. According to the report, "Given that Miller has stayed out of trouble since beginning mental health treatment in the summer, some executives are amenable to continuing with the actor as the world-saving speedster after 'The Flash' bows on June 16."
This is a pretty big pivot from what we've heard previously. It wasn't that long ago there were reports Warner Bros. was considering pulling "The Flash" entirely from the release slate (via New York Post). While there was always likely too much invested in the film to pull it entirely, it made sense Warner Bros. would want to cut ties with Miller following the release of the superhero outing. Now, it seems like that's all up in the air and could change if the new heads of DC Entertainment — James Gunn and Peter Safran — have some ideas in mind on how to make the character work with their new vision. 
Do fans even want Ezra Miller to continue as The Flash?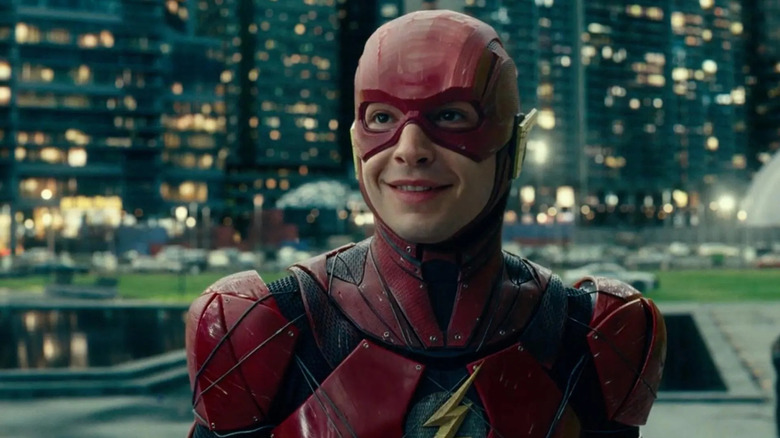 Warner Bros. Pictures/DC Films
Ezra Miller staying on as The Flash would be huge news, but it remains to be seen if the general public has forgiven them for all their past indiscretions. If people don't turn out to see "The Flash" in theaters, there's a chance DC will want to wipe their hands of them for good, regardless of any alleged crimes in the past. 
Over on Twitter, people seem pretty incredulous that Miller has any future in DC after "The Flash" comes out. @GUTCHECK14 wrote, "Don't forget that many people are STILL trying to ruin Will Smith's life and career for slapping that unfunny comedian last April. Ezra Miller literally terrorized people FOR MONTHS around the same time yet.... crickets." @Tashiee_J backed up those sentiments, stating, "If this is true, I will be pissed because Ezra Miller shouldn't be acting anymore after all the s*** they have done."
A lot of people seem done with Miller after all of their alleged crimes, and one has to wonder if the actor is ultimately more of a liability at this point than an asset. Ultimately, the choice will be up to James Gunn and Peter Safran moving forward. The answer should hopefully become clearer after "The Flash" comes to theaters on June 16.