The Simpsons' Hank Azaria Explains Why Moe's Voice Has Evolved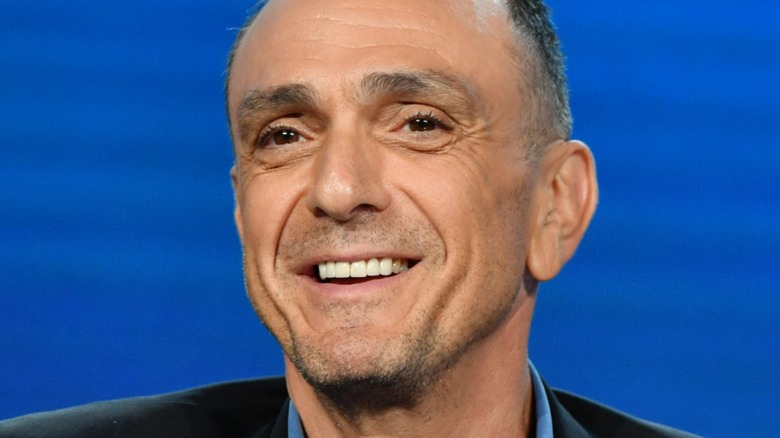 Amy Sussman/Getty
There are few voice actors in the world more legendary than Hank Azaria. The New York City-born actor and comedian has been breathing life into iconic animated characters for so long now that his voice has become a whole cultural institution unto itself; it's no wonder that he's tied for the most-ever Primetime Emmy wins for voice acting, at four. And what's interesting about Azaria is that, unlike other big-league performers who make voice acting their man career focus, he has largely accrued that stature by way of his work in a single project — "The Simpsons."
Outside of the seminal Fox animated series, Azaria is known primarily for his prolific live-action and stage career, having also collected awards for films like "The Birdcage" and series like "Mad About You" and "Brockmire," among many others. But his work on "The Simpsons" alone is extensive and varied enough to be definitional. Azaria has been with the show since its beginning, voicing mainstays like the bumbling police chief Clancy Wiggum, mad scientist Professor Frink, as well as — more controversially, and only up until 2020 — characters of color like Apu Nahasapeemapetilan and Lou.
The pièce de résistance of Azaria's Springfield-based work is undoubtedly his performance as Moe Szyslak, the grumpy, aggressive, perpetually depressed owner of Moe's Tavern. Azaria has been voicing Moe from the very first episode of "The Simpsons" until today — and his performance has appropriately evolved in that time, as he explained in a 2013 Reddit AMA session.
Hank Azaria changed Moe's voice as the character became more layered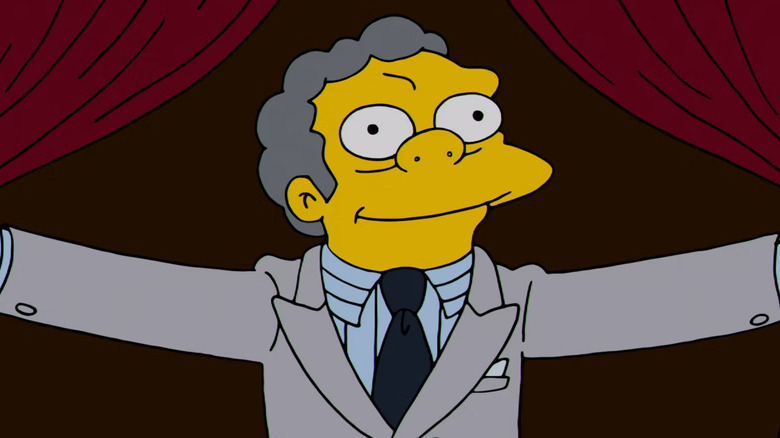 Fox
On April 24, 2013, Hank Azaria started a thread on the r/IAmA subreddit, introducing himself as "actor, 'Simpsons' voice guy & Determined to Succeed supporter." Over 3,000 comments were made on the thread, including many by Azaria himself. Ultimately, one of his most-liked responses was the answer to a question posed by KellyCommaRoy, who asked why Moe's voice had changed so dramatically from the 1990s to then. (The poster attached a YouTube link with an illustrative video to their comment, but the video in question is no longer available.)
Azaria complimented the user's power of observation and confirmed that Moe's voice had indeed undergone changes in those two-plus decades. 
"[P]artially it's because my voice has gotten deeper over the years as the character became more real and gained more layers and depth, [I] felt it should be less squeaky and more 'human sounding,'" the actor wrote, adding, "[I] didn't notice it was happening while it was happening, but [I] prefer the current moe voice."
Azaria then asked which of the Moe voices was the commenter's favorite, to which they replied that they preferred Moe's old, cartoony voice due to associating it with their favorite episodes. This answer may have struck a chord with the "Simpsons" fans who feel that the show has declined in quality from the 2000s onward. Even so, of course, Azaria's voice work has remained consistently top-notch.