The Simpsons' Hank Azaria Channeled Al Pacino Into His Performance Of Moe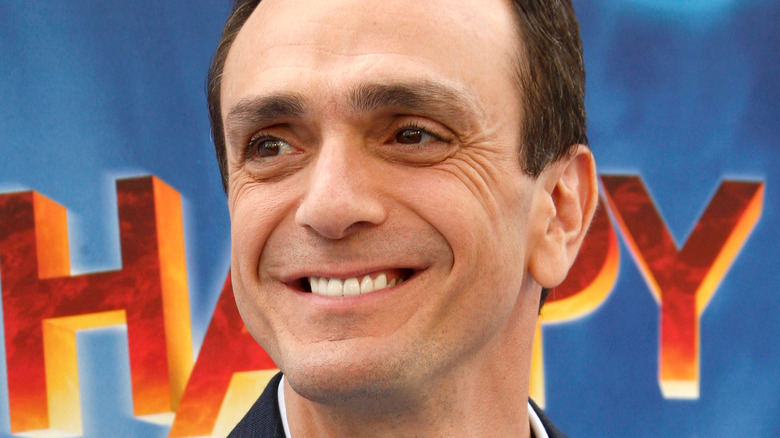 Kathy Hutchins/Shutterstock
Hank Azaria is one of the most versatile voiceover actors of all time, voicing countless characters on "The Simpsons." Across 734 episodes (and counting), Azaria has voiced fan favorites like Chief Wiggum, the Comic Book Guy, Professor Frink, Snake Jailbird, and Apu Nahasapeemapetilon until 2020.
Over the years, Azaria has explained the influences for some of these characters. Professor Frink and his eccentric mannerisms are an obvious homage to Jerry Lewis and his character "The Nutty Professor." In 2017, Azaria told ABC News that Chief Wiggum's voice is an impression of gangster film icon Edward G. Robinson–or, more accurately, an impression of legendary "Looney Toons" voiceover actor Mel Blanc doing an impression of Robinson.
But none of these characters would have been possible if it weren't for Moe Syzslak, aka Moe the Bartender. Moe was the first character Azaria auditioned for, and if he hadn't nailed the role, Moe, Chief Wiggum, Frink, and the rest would have sounded much different. Here's the alchemy experiment that became Moe the Bartender
Young Al Pacino plus Red the Bartender equals Moe Szyslak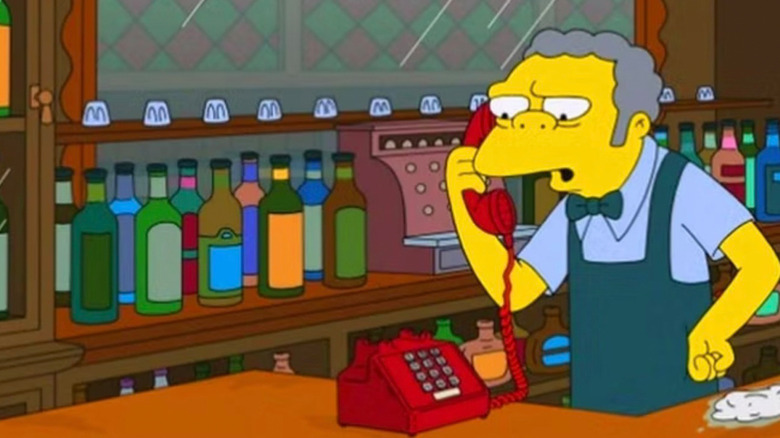 Fox
Azaria explained how he came up with the voice for Moe the Bartender in a 2017 interview with Howard Stern, which is available on YouTube.
Azaria's audition for "The Simpsons" came after he voiced the main character for a failed Fox pilot called "Hollywood Dog" in 1990, when he was 22. That show's casting director, Bonita Pietila, was also casting for "The Simpsons" and recommended Azaria to read for Moe. 
At the time, Azaria was playing a drug dealer in a play. He based that character's voice on Al Pacino in the 1975 bank robbery classic "Dog Day Afternoon." Azaria used the same voice to try out for Moe, but producers Matt Groening and Sam Simon wanted Moe to sound more gravelly. Azaria kept the Pacino-ness and made it sound rougher (via Simpsons Wiki).
Why did Groening and Simon want the character's voice to be coarse? Because Moe the Bartender was based on Louis "Red" Deutsch, aka "Red the Bartender," the real-life gravelly-voiced proprietor of New Jersey's Tube Bar. In the 1970's, New Jersey residents John Elmo and Jim Davidson made a series of prank calls to the bar, always asking for someone with a humorous name. Red would then call out the name without realizing the joke–the cleanest example we could find was "Sal Lami," or "salami" (per NJ.com). "Simpsons" fans no doubt recognize this as the same prank Bart Simpson (Nancy Cartwright) would pull repeatedly on poor Moe. 
It's said that nothing in art is truly original, and that's definitely the case with Moe.