Whatever Happened To Bala Bangles After Shark Tank?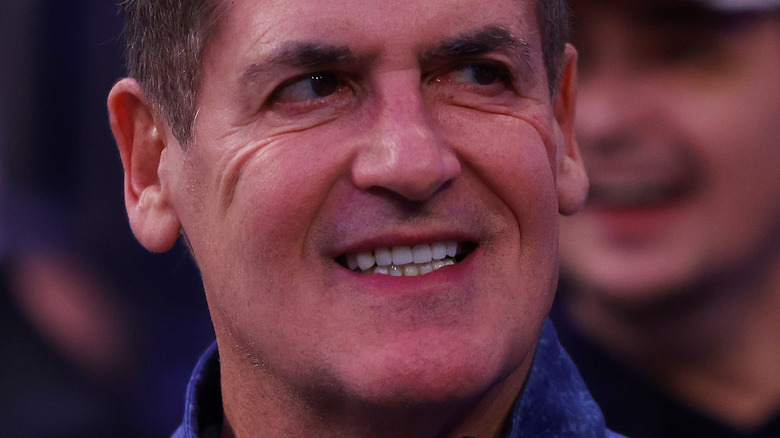 Mike Stobe/Getty Images
We may receive a commission on purchases made from links.
Getting fit is more than an activity for some, it's a lifestyle. This was most certainly the case for yoga enthusiasts and entrepreneurial couple Natalie Holloway and Maximilian Kislevitz, who were sick of the way that traditional weights commonly used during such workouts would decrease their mobility while also looking especially unappealing. To solve this, the couple created the Bala Bangle, a functional weight that also doubles as a stylish ankle or wrist bracelet. Available in multiple colors and weight options, the product became quickly popular amongst the fitness community during 2018, where its Kickstarter campaign earned over $50,000. 
Despite their successes, the duo are finding it difficult to keep up with inventory and the high demand. To get the help they need, they appear on Season 11, Episode 13 of "Shark Tank" looking for an investment of $400,000 for a 10% stake in their company. The sharks are all impressed with the couple's business as they have earned millions in sales by the time they appear on the show. It becomes a bidding war as the sharks all try to get a piece of the pie, but at the end, investors Mark Cuban and guest shark Maria Sharpova team up and offer $900,000 for 30%. The offer is too good for the couple to refuse and they take the deal. So has Bala Bangle been able to live up to such a mighty investment? 
Bala Bangles are no lightweights when it comes to profits
Following the $900,000 investment given to Natalie Holloway and Maximilian Kislevitz for their fitness product, the Bala Bangle, on "Shark Tank," the two saw their already-successful product skyrocket to even greater heights. The couple appear on an update segment on Season 12, Episode 3 of the show, where they shared how the COVID-19 pandemic, which became global two weeks after their episode aired, ended up doing their business some good. As the demand for home workout equipment was on the rise at the time, the couple sold out, making $7.5 million at the time the segment aired, which would turn into $20 million by the end of the year (via Forbes). 
One of their investors, Mark Cuban, urged the team to expand their line of products, which would go on to include their own takes on items such as dumbbells and kettlebell weights. Along with getting them seen on various platforms including Vogue and Cosmopolitan, the expansion also helped in getting them to more sellers, including securing a deal with Dick's Sporting Goods to be included in over 600 locations. Outside of such retail locations, Bala Bangles' products can also be purchased on Amazon or through its website.