Who Did Matthew Lawrence Play In Planes, Trains, And Automobiles?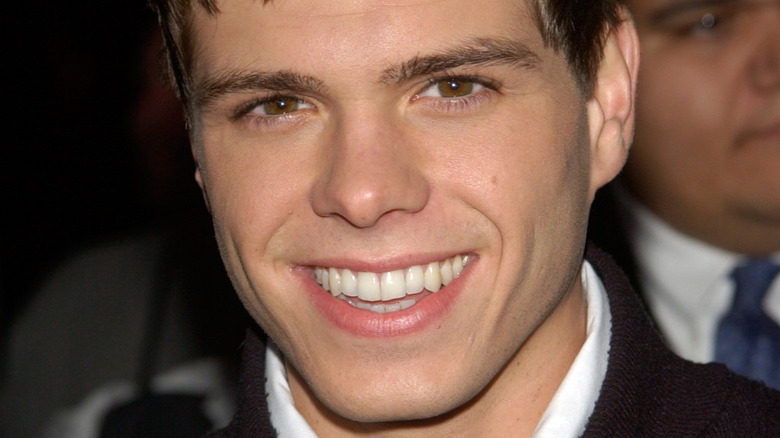 Featureflash Photo Agency/Shutterstock
For many people, Thanksgiving isn't complete without a viewing of the 1987 classic, "Planes, Trains and Automobiles." Helmed by "The Breakfast Club" director John Hughes, the film follows the misadventures of business executive Neal Page (Steve Martin) and bumbling curtain ring salesman Del Griffith (John Candy) as they experience a lengthy delay in returning home to New York in time for Thanksgiving. With its iconic pairing of Martin and Candy and John Hughes' usual stamp of quality, "Planes, Trains and Automobiles" became an instant success, earning nearly $50 million at the box office (via Box Office Mojo) and critical acclaim, with a current Tomatometer score of 92% (via Rotten Tomatoes). 
Along with Martin and Candy, the film's equally memorable supporting cast help give the comedy so much of its flavor. From Edie McClurg as the petty car rental agent to Dylan Baker as the eccentric Owen who offers the duo a car ride to even Kevin Bacon who tries to grab a taxi before Neal gets the chance. However, one actor who appears in the film may surprise longtime fans of the film. The actor in question is none other than "Boy Meets World" star Matthew Lawrence.
Matthew Lawerence stars as Neal's son
"Planes, Trains and Automobiles" is chock full of beloved stars from the time, but one actor who would go on to achieve his own success afterwards is Matthew Lawrence. He plays Neal's son, Neal Page Jr. While he doesn't have the biggest part in the overall film, Lawrence is nevertheless a charming presence and it's easy to relate to his father — who wouldn't want to return home to a face like that?  The film would be Lawrence's first film role after starring in television shows such as "Dynasty," "Sara" and "Gimme a Break!"
Following "Planes," Lawrence would appear in several other notable films throughout the '90s including "Tales from the Darkside: The Movie," "Mrs. Doubtfire" and the English dub of Hayao Miyazaki's "Kiki's Delivery Service." More than his film roles, however, Lawrence's television parts are amongst his most remembered projects. Along with main roles in series such as "Superhuman Samurai Syber-Squad" and "Brotherly Love," the actor is perhaps most well-known for starring as Jack Hunter in the hit ABC TV show "Boy Meets World."