Which Characters Has Sandy Duncan Played On Law & Order?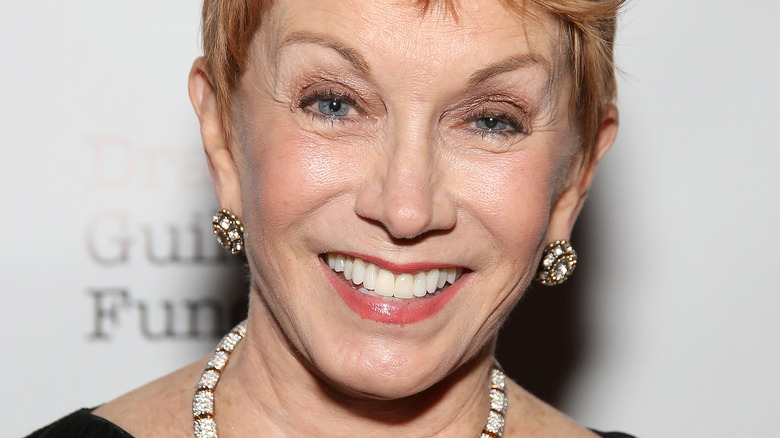 Walter Mcbride/Getty Images
Sandy Duncan is a multi-talented actor with a career that spans decades. Duncan's career really took off in the 1970s after she played the titular character in the Broadway revival of "Peter Pan" for over 500 performances, though she is also known for starring in her very own sitcom, "Funny Face" (via CBS News). Younger audiences might recognize her as the voice of Vixey in "The Fox and the Hound," Queen Uberta from the animated fairytale "The Swan Princess," or from her appearance in a self-titled installment of "The New Scooby-Doo Movies" (via IMDb). Even though it's been a while since Duncan flew across the stage as the Boy Who Would Not Grow Up, she's still adding to her long list of acting credits.
There are plenty of guest actors who have appeared on "Law & Order" multiple times, and Duncan is one of them. While Duncan is no stranger to showing off her comedic talents, appearing on a crime drama allows her to demonstrate the other acting skills in her repertoire. With that in mind, let's take a look at how she fits into the "Law & Order" franchise.
Sandy Duncan has guest starred on Law & Order and Law & Order: SVU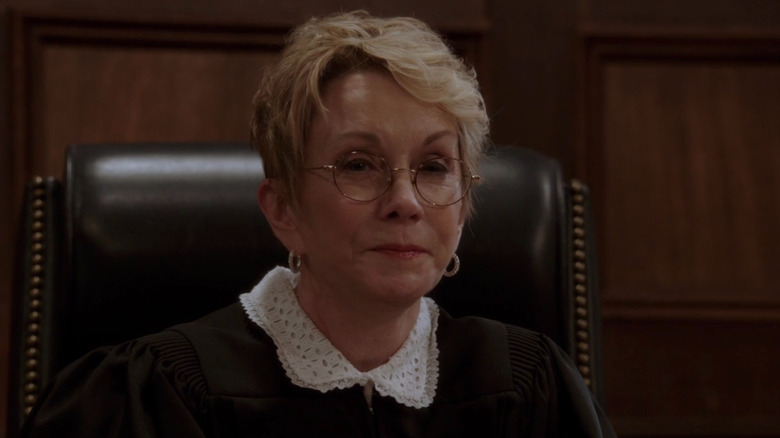 NBC
Over the years, Sandy Duncan has guest starred on both "Law & Order" and "Law & Order: Special Victims Unit." She made a cameo appearance during a Season 6 episode of "Law & Order" titled "Paranoia," which follows the investigation into the murder of a college student. Duncan portrays a tenacious defense attorney named Michelle "Shelly" Kates, who goes head-to-head with Jack McCoy (Sam Waterson) after the case takes a shocking turn.
Although her part on the original "Law & Order" was just a one-off, Duncan later appeared in two episodes of the spin-off "Law & Order: Special Victims Unit" as a trial judge named Virginia Farrell. Her first appearance occurs in the Season 16 episode "American Disgrace," which follows the team as they investigate disturbing claims being made against a famous athlete. When it's discovered that the case is based on lies, Judge Farrell graciously handles the proceedings and helps an innocent man escape racist persecution. Duncan reprises her role as Judge Farrell a few episodes later in an installment titled "December Solstice," which delves into the web of lies surrounding an aging writer and his family.
Since Duncan has had such an impressive career, it makes sense that the minds behind the show would cast her as women with power and influence. Even though it's been a while since she made an appearance, it will be interesting to see if Duncan makes a comeback to the franchise in the future.