How Top Gun: Maverick Used AI For Val Kilmer's Voice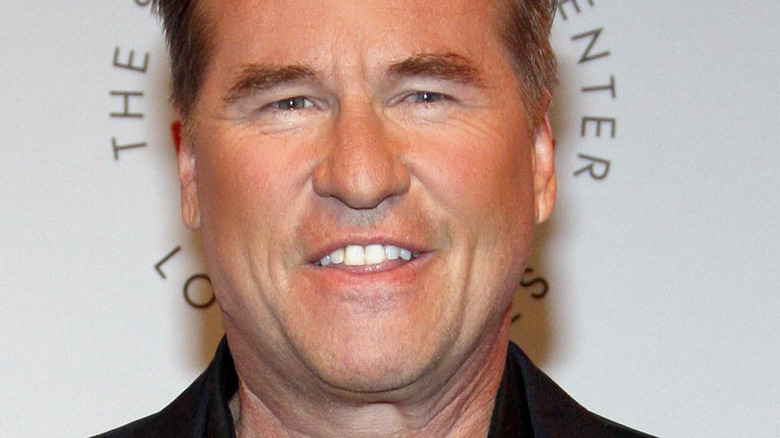 Tinseltown/Shutterstock
"Top Gun: Maverick" is one of the biggest box office success stories in recent years, especially because many did not know what to make of the sequel before it came out. While the film is a sequel, it is also ostensibly a reboot, given that the first film came out in 1986. With older demographics shying away from the box office in the pandemic era, it was hard to say who would go to the theater to see the movie. Yet, Tom Cruise, in his commitment to storytelling, incredible stunt work, and providing the best theatrical experience possible, helped the film sail to nearly $1.5 billion at the worldwide box office (via Box Office Mojo).
While anyone who didn't see the original "Top Gun" could enjoy the sequel, part of the film's appeal is its commitment to revisiting the characters of its predecessor. Cruise reprises his role as Captain Pete "Maverick" Mitchell, a US Navy pilot who is now a flight instructor. One of the emotional strains of the film involves his relationship with the late Nick "Goose" Bradshaw's (Anthony Edwards) son, Rooster (Miles Teller).
Another returning character is Admiral Tom "Iceman" Kazansky, played by Val Kilmer. In the original film, Iceman and Maverick are often at odds, but develop respect for one another in the end. In recent years, Kilmer lost the ability to speak after throat cancer treatments, but there were some clever ways that allowed him to speak in his natural voice in the movie.
Top Gun: Maverick borrowed from Val Kilmer's real life for Iceman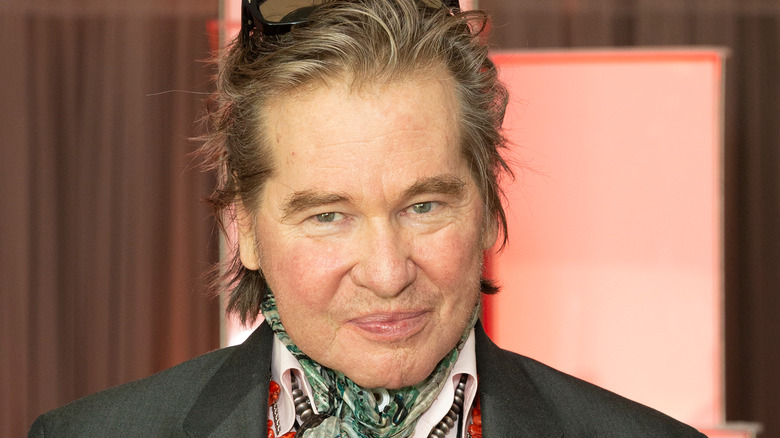 lev radin/Shutterstock
To explain Iceman's inability to speak in "Top Gun: Maverick," the story simply used Val Kilmer's own story: Iceman also had cancer, and now needs to use a device to help him communicate. Yet, Iceman still gets some minimal dialogue in the film, courtesy of artificial intelligence, which was able to recreate his speaking voice.
As explained in Variety, Kilmer partnered with Sonantic to regenerate his voice using existing footage of himself. According to the outlet, this was made possible through hours of archival footage with Kilmer's speaking voice that he provided to the company. Kilmer initially did this for his own personal use, but there are conflicting reports as to whether or not this form of AI was used in the movie.
Discussing the process, John Flynn, the cofounder of Sonantic, said, "In the end, we generated more than 40 different voice models and selected the best, highest-quality, most expressive one."
Kilmer was happy with the end result. "As human beings, the ability to communicate is the core of our existence and the side effects from throat cancer have made it difficult for others to understand me. The chance to narrate my story, in a voice that feels authentic and familiar, is an incredibly special gift," he said.