Seinfeld Star Wayne Knight Sides With Fans On The Series' Dissatisfying Ending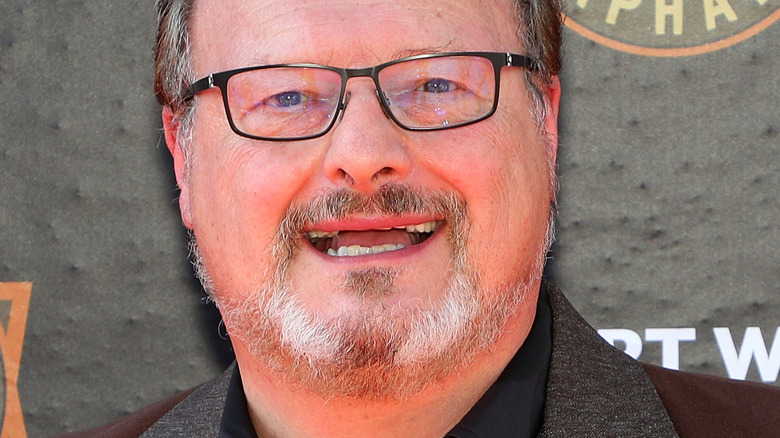 Richard Rodriguez/Getty Images
Wayne Knight is arguably best known for his portrayal of Jerry (Jerry Seinfeld) and Kramer's (Michael Richards) irksome neighbor Newman on "Seinfeld." But why? Perhaps it's the way Newman and Jerry exchange snarky salutations. Or could it have anything to do with Kramer and Newman wrongly accusing Keith Hernandez of spitting on them JFK-style in Season 3? Or maybe it's simply the hilariously joyful way Newman exclaims, "Jambalaya," when he revels in his Season 7 Soup-Nazi order? Regardless of the reason, Newman is even Jerry Seinfeld's favorite character outside of the main cast. 
In the final episode of the series, "The Finale," Newman is particularly annoying as he gloats over the fates of Jerry, George (Jason Alexander), Kramer, and Elaine (Julia Louis-Dreyfus), who end up in prison. Many fans of "Seinfeld" weren't thrilled with the final outing of the core four and as it turns out, Knight himself felt that the flashbacks and countless cameos played a part in ruining the finale.
Knight didn't care for Seinfeld's series finale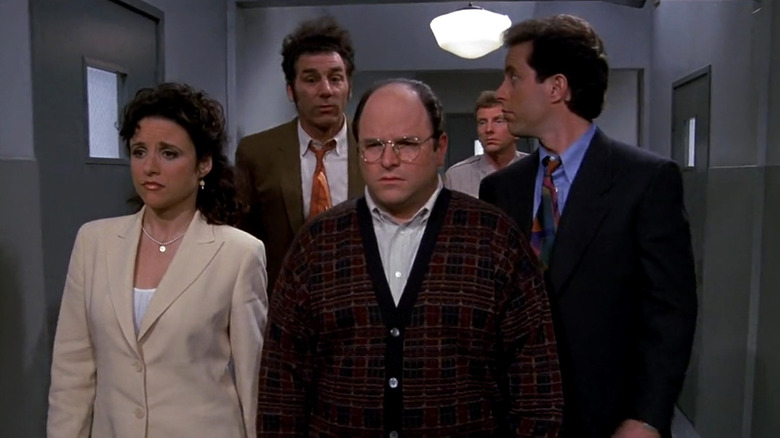 NBC
After nine seasons and 173 episodes, the "Seinfeld" series fizzled out and faded to black with a lackluster two-part swan song. Yes, sadly, "The Chronicle" and "The Finale" are the lowest-rated episodes of the entire final season according to IMDb users. And Newman actor Wayne Knight feels the flashback clips utilized in "The Chronicle" and the cameos featured in "The Finale" were just as much of a bust for the show's last hurrah as the four main characters rotting in prison.
While appearing at the Pennsylvania Steel City Convention (as reported by ComicBook.com), Knight said, "I think I'm like the rest of the public as far as the finale goes ... I don't think you can end that show in a way that would work. The idea of doing a retrospective winds up feeling like a clip show, so I think that they tried to pay tribute to all of the people who had walked through that set, all the great performances, all the great people. And it didn't quite land in the way that they wanted."
Knight also revealed "Seinfeld" co-creator Larry David's intentions for the infamous finale. "He [David] wanted them to have the worst time possible," Knight said. "And as a concept, that works, but I don't know if it works as a finale."