Gene Hackman Ended His Career With A Flop Instead Of A Bang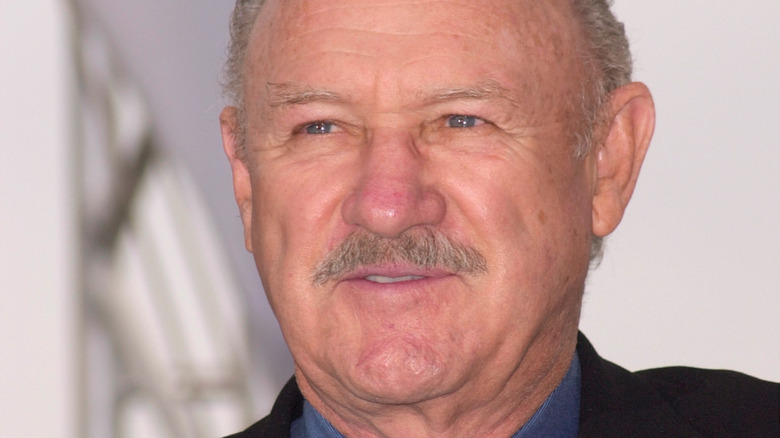 Featureflash Photo Agency/Shutterstock
Gene Hackman is, without a doubt, one of the great actors of his generation. Even almost two decades after his retirement from acting, his performances still stand out. The list of iconic roles speaks for itself, from Jimmy "Popeye" Doyle in "The French Connection" –- for which Hackman won one of his two Oscars –- to Royal Tenenbaum in "The Royal Tenenbaum" (per IMDb).
"He is incapable of bad work," said Alan Parker, who directed Hackman in 1988's "Mississippi Burning." "Every director has a short list of actors he'd die to work with, and I'll bet Gene's on every one" (via The Independent).
But while incapable of bad work, this doesn't mean that Hackman didn't appear in some bad movies. It's true for even the greatest actors. Every Judi Dench has a "Cats" on their resume, and every Al Pacino a "Jack and Jill." But while those particular films are so awful they've managed to stick in the minds of movie lovers, Hackman's own ignominious casting has been more or less forgotten. Seeing as it was his final role, his swan song to acting, perhaps that's for the best.
Welcome to Mooseport was a complete flop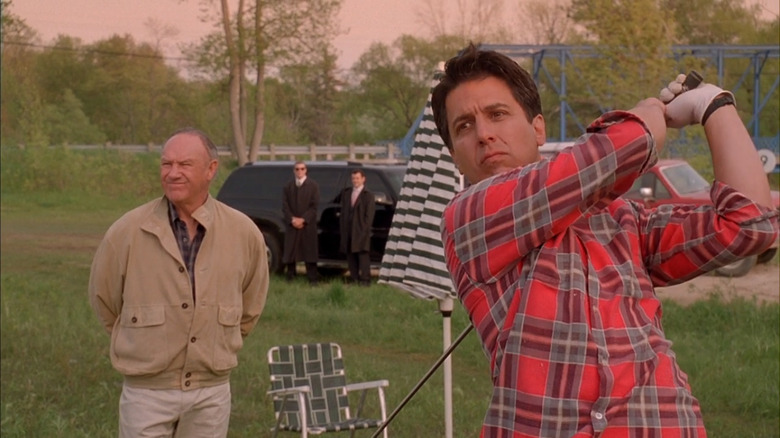 20th Century Fox
Released in 2004 and directed by "Grumpy Old Men" director Donald Petrie, "Welcome to Mooseport" is an attempt at political satire that fails on just about every level. The film tells the story of ex-President Monroe "Eagle" Cole (Gene Hackman) as he retires to his hometown of Mooseport, Maine. After he moves back, he is quickly embroiled in the small town's local politics and is convinced to run for mayor against rival and hardware store owner Harold "Handy" Harrison, played by Ray Romano.
Not only was "Welcome to Mooseport" a box office bomb (via Box Office Mojo), it was a critical failure too. William Arnold, in his review for the Seattle Post Intelligencer, praised Hackman's performance as the put-upon ex-prez whose competitive spirit gets the best of him but eviscerated the writing.
"Unfortunately, the quality of the writing is nowhere near the standard of Hackman's performance," wrote Arnold, "and the movie around him –- which is much closer to Adam Sandler than 'Bulworth' –- too often substitutes sight gags involving geriatric nudity and fornicating canines for wit." Arnold also singled out Romano's performance as especially amateurish. So while the veteran actor's performance may have been solid, the fact remains that "Welcome to Mooseport" is to this day one of the worst movies Gene Hackman ever made.