The Simpsons Honors The Passing Of Longtime Music Editor Chris Ledesma With A Touching Family Portrait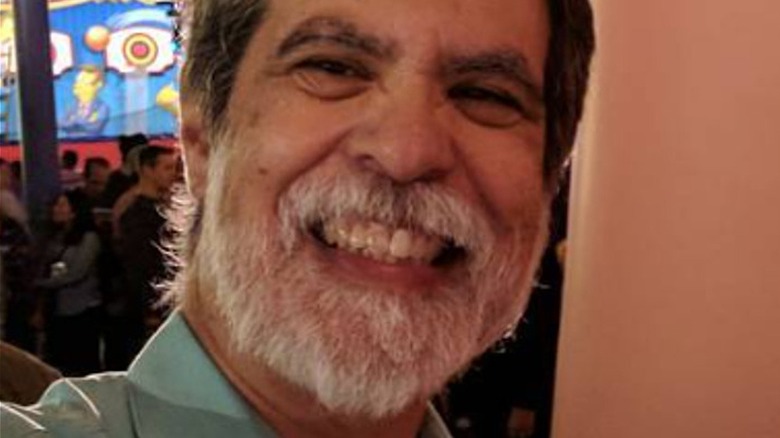 Chris Ledesma/Instagram
"The Simpsons" has been around for more than 30 years now. This might make it less than surprising that many members of its creative team have passed away during such an extended period of time, but it certainly doesn't make the losses any easier to take for other members of the cast and crew behind the series.
Chris Ledesma, who had been with "The Simpsons" since the series began back in 1989 and only stepped down from his role as music editor in May of 2022, has died (via Deadline). While no cause of death has been revealed as of press time, the fact that Ledesma departed his longtime job could be seen as a possible sign of his declining health.
Now that the news is public, Ledesma's "Simpsons" colleagues have taken to social media to heap praise on their late friend, and he was even honored with an animated card at the tail end of a recent episode.
An episode ended with a touching tribute to Ledesma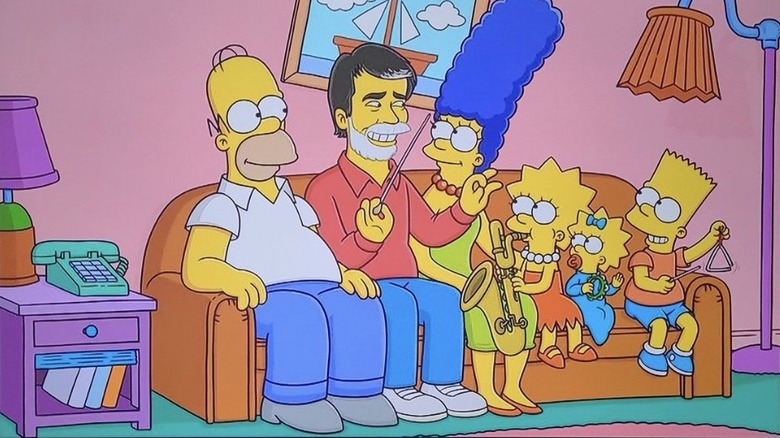 Fox
On January 1st, 2023, "The Simpsons" aired Season 34, Episode 12 ("My Life as a Vlog"), and the episode concluded with the sad announcement that Chris Ledesma had passed away. The longtime music editor had been with the series for 33 years before stepping away from his role. His legacy was celebrated with a card that shows Ledesma sitting with the titular Simpsons family, joyously conducting the children as they played instruments.
After the episode aired, tributes poured in on social media from other members of "The Simpsons" cast and crew who had worked with Ledesma over the years. "Chris Ledesma was a sweet man who loved his job and was really, really good at it," tweeted Caroline Omine, a writer for the series. "We miss him."
Matt Selman, who currently serves as producer and showrunner on "The Simpsons," also honored Ledesma, tweeting: "Chris Ledesma was a sweet, goofy guy with a giant heart — his amazing musical life is played out over 33 years of @TheSimpsons." While the loss of any longtime friend and co-worker can be devastating, Ledesma's passing is of particular note, as the music and original songs of the series are a longstanding and significant trademark of the show.