A Major Sherlock Holmes Work Just Entered The Public Domain (& What That Means For The Character's Future)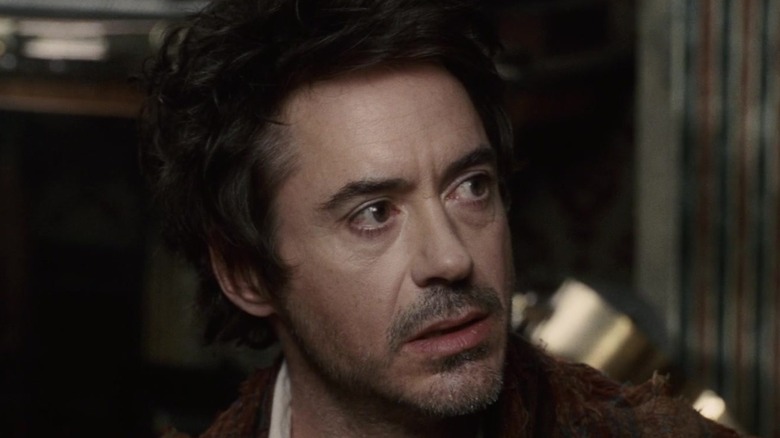 Warner Bros.
Sherlock Holmes is arguably the most famous detective in pop culture, and he's one of the most portrayed literary characters in film and television. At the time of this writing, there have been well over 200 "Sherlock Holmes" on-screen adaptations, ranging from straight retellings of Sir Arthur Conan Doyle's iconic stories to modern-day reboots to blockbuster action movies. The world of literature is even weirder, as creative authors have pitted the detective against everything from the Cenobites of "Hellraiser" to Lovecraftian entities.
The majority of Doyle's "Sherlock Holmes" stories have been in the public domain for years, which is why countless creators keep retelling them. However, until now, one major Holmes story collection has been locked away, and many filmmakers have undoubtedly been looking forward to the day that copyright laws set it free.
Per ComicBook, "The Case Book of Sherlock Holmes" is now public domain per the rules of the Copyright Team Extension Act of 1998. As such, some mysteries pertaining to the usage of the character will be cleared up once and for all.
The future of Sherlock Holmes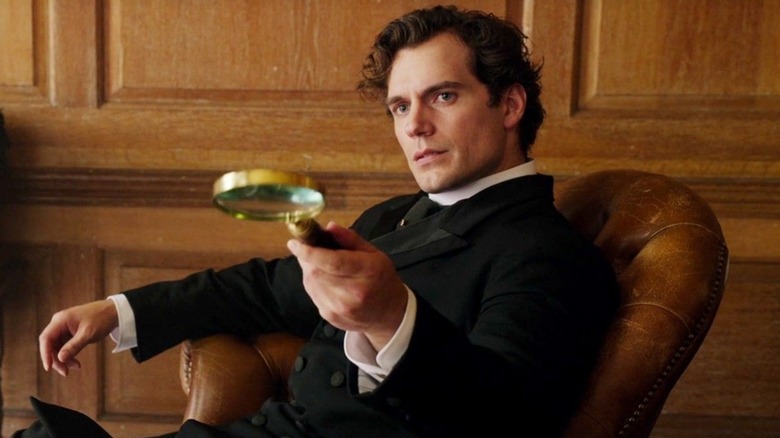 Netflix
As previously mentioned, most "Sherlock Holmes" stories are public domain, and the character has been reimagined time and time again. However, creators have still encountered some legal hiccups when adapting these stories and using the character throughout the years. For example, the Arthur Conan Doyle Estate sued Netflix over "Enola Holmes" in 2020, claiming that the version of Sherlock Holmes used in the movie was still their intellectual property due to the character being portrayed in a warm and positive light.
Essentially, the Conan Doyle Estate argued that the "Enola Holmes" version of the character was based on one that hadn't entered the public domain at the time. "The Case Book of Sherlock Holmes" is made up of Doyle's final stories about the detective, and they portray the detective as a more warm and wholesome figure — just like the Netflix adaptation. The case was eventually settled out of court, but it still exposed some complicated legalities surrounding the property.
However, now that "The Case Book of Sherlock Holmes" has entered the public domain, every "Sherlock Holmes" story and iteration of the character is free to use.