How Law & Order: SVU Star Tamara Tunie Landed Her Role As Melinda Warner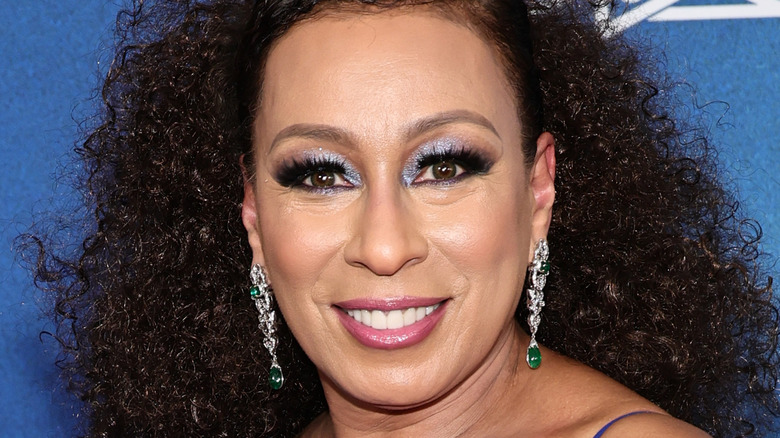 Jamie Mccarthy/Getty Images
Tamara Tunie is a recognizable face to any "Law & Order: Special Victims Unit" fan. Although Tunie's character, Dr. Melinda Warner, hasn't been as constant as Olivia Benson (Mariska Hargitay) or Odafin "Fin" Tutuola (Ice-T), she is one of the longest-running reoccurring characters in the series. Making her first appearance in a Season 2 episode called "Noncompliance," Warner has been part of the show since 2000 (per IMDb).
Although Warner's last appearance was in Season 23, Tunie has starred in over 220 episodes of "SVU" as the chief medical examiner and Warner has become such an ingrained part of the team, it's hard to imagine not seeing her from time to time.
What's more impressive about Warner's regular involvement in the show is that she was initially written in as a one-time appearance with the potential for an expanded role. In an interview with Dujour, Tunie confessed, "It was supposed to be one episode, possibly recurring. And it evolved into 16 years of Dr. Warner." Though now, technically, it's even more — over 20 years of Dr. Warner!
Warner's long-lasting success came from Tamara Tunie's raw talent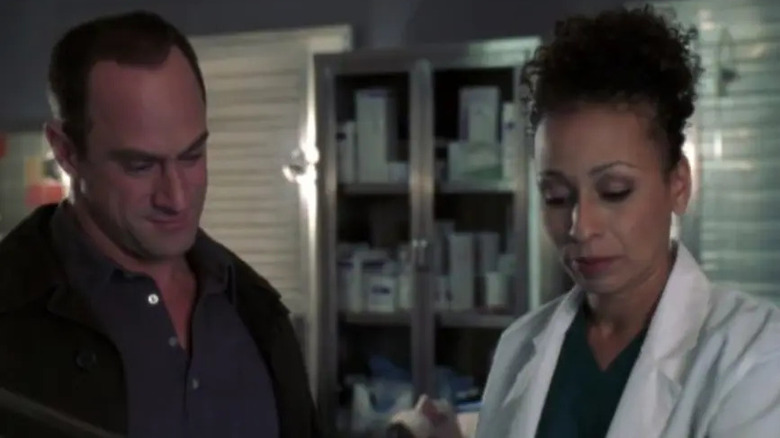 NBC
Tamara Tunie has been acting since her brief appearance in the television show "Spenser: For Hire" all the way back in 1986 (via IMDb). Since then, she's had a colorful career in both television and film. One of her most recent works is "Whitney Houston: I Wanna Dance With Somebody" as Cissy Houston.
Her extensive run as Dr. Warner is even more astonishing when you realize that not only was it not meant to be a long-running role, but Tunie also didn't audition for it. In the Dujour interview, she elaborated on getting the role. "Dick Wolf had several shows in New York that he had created and executive produced. So, when they reached out to me for this role I was working and I couldn't get to the audition. So, I said to my agent, 'Come on! I've done all the shows. So, they know me.'" By this point in her career, she'd already appeared in Dick Wolf productions. In 1996, she took a one-episode role in "Law & Order."
"Fortunately, the executive producer at the time, Ted Kotcheffhe, was a fan of my work and particularly my performance in 'The Devil's Advocate.' And they offered me the job. I didn't have to audition for it," Tunie continued. Her reputation alone was enough to land her the role of Dr. Warner, but her stellar performance had the character expanded from a one-time role to over 220 episodes.