Whatever Happened To Dennis Haysbert After Lucifer Ended?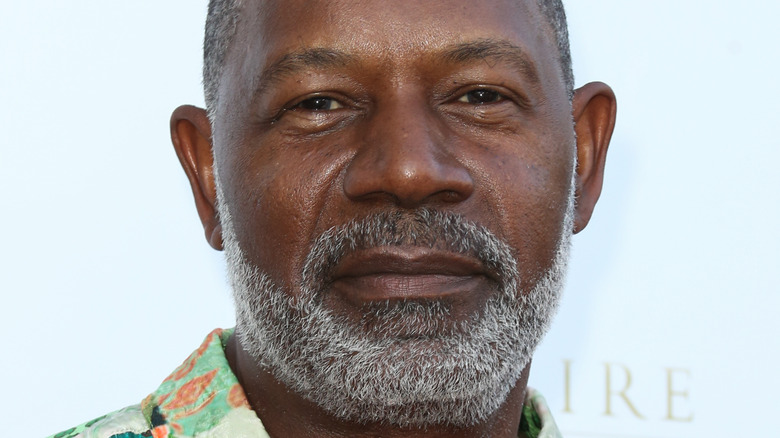 Paul Archuleta/Getty Images
The TV series "Lucifer" began life on Fox, and while it was canceled after three seasons, it gained a large number of fans, enough that Netflix rescued the show for an additional three seasons (per Los Angeles Times).
The show focuses on the titular Lucifer Morningstar, played by Tom Ellis, who decides to shift to Los Angeles from Hell, becoming a consultant with the LAPD to take down criminals while continuing to fight with other supernatural entities who cross paths with him. The supernatural characters who encounter Lucifer include Cain (Tom Welling), Eve (Inbar Lavi), and the angel Amenadiel (D.B. Woodside).
The biggest appearance on the show, however, was of the character of God, father to Lucifer and Amenadiel. The character first appeared in the mid-season finale for Season 5, interrupting a fight between Lucifer and Amenadiel. Haysbert played a major role over the rest of the season, gaining a new legion of fans, many of whom have been curious to know what projects he's subsequently been in after "Lucifer" ended.
Haysbert can be seen in a Hulu thriller and heard in a Disney+ comedy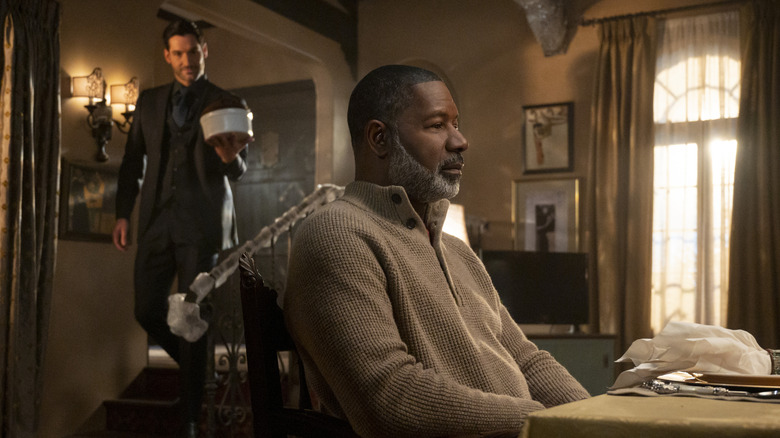 John P. Fleenor/Netflix
Since the end of "Lucifer," Dennis Haysbert has done a mix of live-action and voice roles (via IMDb). His next appearance came on the animated Netflix series "Masters of the Universe: Revelation," where he voiced a former king and champion of Eternia, Grayskull.
Haysbert voiced another famous character in the 2022 Disney+ film "Chip 'n Dale: Rescue Rangers," taking on the part of Zipper. The movie, which was a blend of live-action and animation, focused on the classic cartoon group of the Rescue Rangers dealing with the disappearance of famous cartoon characters. Haysbert's casting was a subversion of the character's original appearance, where he would simply buzz without saying any words.
However, Haysbert also appeared in two live-action roles in 2022, with his first appearance coming in the Hulu thriller "No Exit." Adapted from a 2017 novel by Taylor Adams, Haysbert stars as Ed, a former Marine with a gambling problem who is one of five individuals stranded at a visitor's center. Another member of the group, Darby (Havana Rose Liu), discovers a kidnapped child in one of the vans, leading to a cat-and-mouse game.
Haysbert's most recent role to date came in the direct-to-video action film "Sniper: Rogue Mission." The film is the latest entry in the "Sniper" franchise and marked Haysbert's third appearance in the films. "Sniper: Rogue Mission" focused on the lead character Brandon Beckett (Chad Michael Collins) going rogue and working with both his allies and former enemies to fight a human trafficking ring that involves federal agents.