Naruto Voice Actor Maile Flanagan Tried To Make Naruto's Character More Stern In Boruto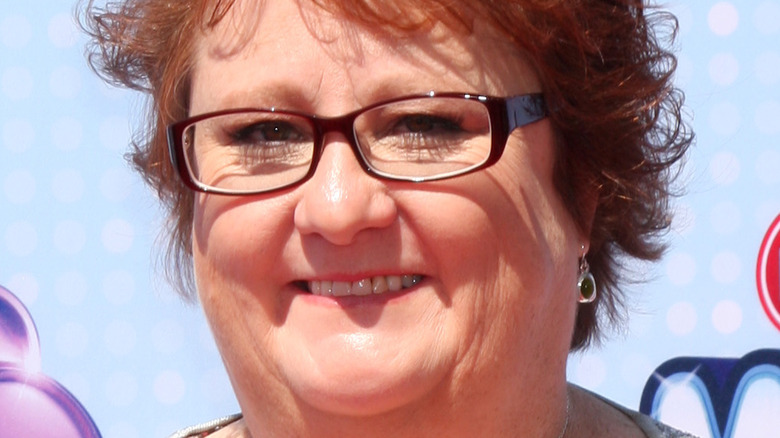 Kathy Hutchins/Shutterstock
Maile Flanagan has portrayed Naruto in the English dubbed versions of all the series, films, and video games of the "Naruto" franchise ever since the very first series began. With nearly 20 years of the character under her belt, Flanagan has seen Naruto at many different stages in his life. Starting as a 12-year-old boy in the original "Naruto," Flanagan has gotten to portray Naruto as a young boy, a teenager, and a full-grown adult with a family of his own.
As Flanagan mentioned in an interview with Crunchyroll, it's rare for cartoons to explore their characters growing up or getting older, especially throughout such an extreme timeline. She's quite lucky to explore Naruto's development at so many different stages of his life. With so much time spent with the character, Flanagan's become so familiar with his ongoing development that Naruto feels like second nature to her.
While celebrating the 20th anniversary of "Naruto," Flanagan went in depth in her Crunchyroll interview to discuss what playing the character for all of these years has been like. She's one of the few fortunate people who have gotten to work as the same character for nearly two solid decades, so she has a lot to say.
Naruto's transition to parenthood was one of the biggest changes in his character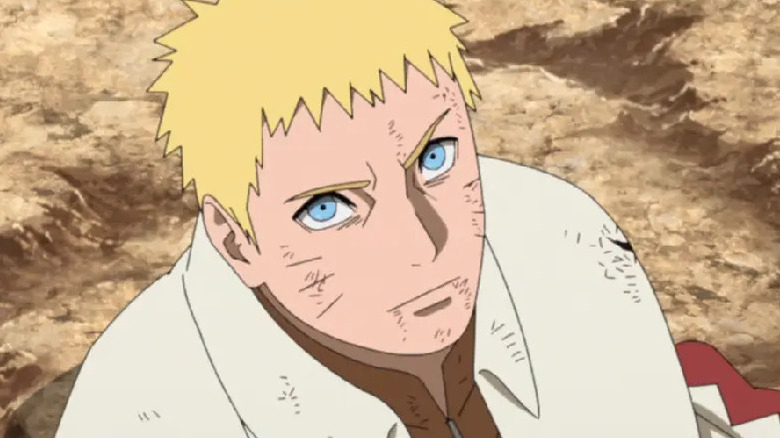 Viz Media
Briana Lawrence interviewed Maile Flanagan for Crunchyroll to celebrate 20 years of "Naruto" and had many interesting questions for the voice actor. One question she asked specifically targeted the differences between Naruto as a child and a teenager to him as an adult and parent. "Boruto" focuses on the next generation of characters, with Boruto, Naruto's son, naturally being the main focus.
This posed an interesting transition for Flanagan's portrayal of Naruto, who is usually portrayed as a kid, teen, or young adult. Flanagan addressed this by saying, "Well, I try and be a little more stern. A little more emotionally stern, I guess. A little more emotionally grounded."
Flanagan did admit that the transition from Naruto's narrative as the main focus to being the father of the younger protagonist wasn't the smoothest. "The first several episodes of Boruto, not gonna lie, there was a lot of me lecturing. I was like, 'Is this how it is?'" she recounted her time questioning the narrative. Things turned around quickly enough for her, though! "Then that stopped and it got to be very adventuresome, fun, and interesting. I got to do some fighting again, which was fantastic. And some really emotional stuff."