Brian Tee Believes Ethan's Military Experience Sets Him Apart From The Other Doctors On Chicago Med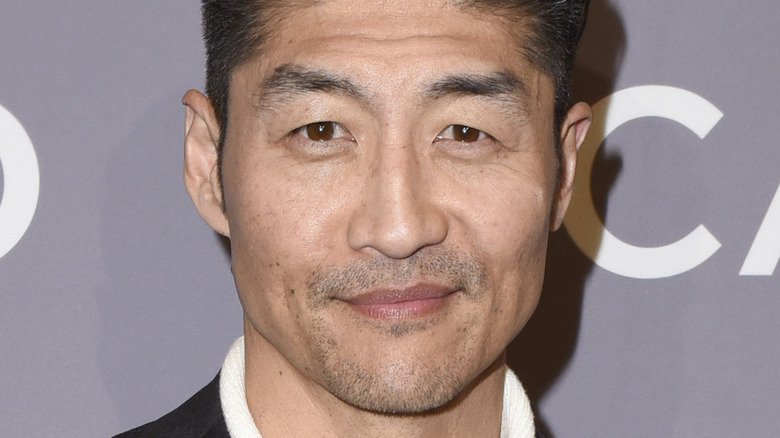 Vivien Killilea/Getty Images
With the massive success of "Chicago Fire," which hit the airwaves for the first time in 2012, the often gasp-worthy One Chicago franchise was off to the races. A few years later, "Chicago P.D." sprung up, finding a fair amount of success in its own right — especially given the oversaturation of police dramas on television at the time. The next title to premiere, "Chicago Med," faced a similar challenge, having to compete with medical drama titans like "Grey's Anatomy" and "General Hospital." Nevertheless, it managed to not only survive but thrive.
At the time of this writing, "Chicago Med" is up to eight seasons and 150 episodes, which is no small feat in the TV game. As one can imagine, it has taken several important factors coming together to make these stats a reality. Arguably one of the most important is the show's character roster since it's full of engaging, entertaining individuals who are more than worth keeping tabs on. Alongside names like Dr. Will Halstead (Nick Gehlfuss) and Maggie Campbell (Marlyne Barrett) is Dr. Ethan Choi, as portrayed by actor Brian Tee from Season 1 to Season 8.
Among a sea of appreciated characters, Dr. Choi managed to stand out from the pack even more so on "Chicago Med." In the eyes of Tee himself, the element of Choi's character that sets him apart from his peers is his military experience.
Tee thinks Dr. Choi's military experience motivates him differently compared to his colleagues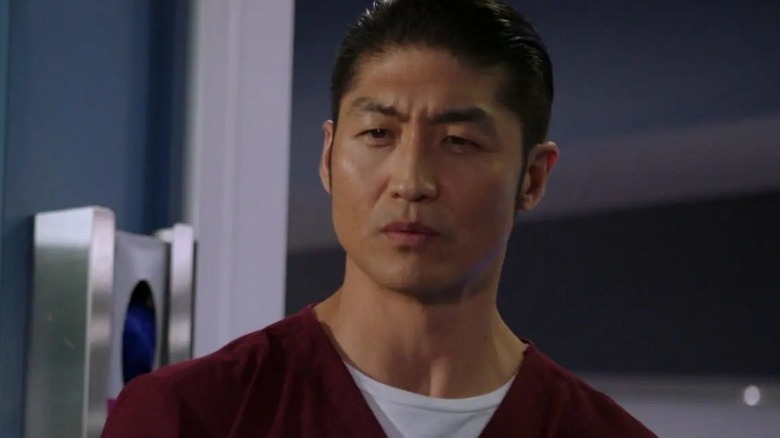 NBC
In November 2015, Brian Tee spoke about Dr. Ethan Choi and what makes him such a special character (via ScreenSlam). "His true passion is saving lives, and I think that's what he found in the military and is continuing on here at 'Chicago Med,'" he explained, noting that the things he's gone through thanks to his enlistment in the military put him in a league all his own compared to his colleagues at the Gaffney Chicago Medical Center. He continues, "It kind of, I feel, sets him apart from the other doctors, per se, that just kind of went through med school and are now residences and kind of taking on their fellowships."
Based on Tee's read of Choi, it's easy to see just how important his military service is to his overall characterization. Although, for the folks behind the scenes, when it comes to representing this on the small screen, they don't always get the little details right. For example, in the episode "Lying Doesn't Protect You from the Truth," we briefly see a photo of Choi during his early days of military service. As Reddit user u/KathJaneway was quick to point out, the people responsible for putting the photo together messed up pretty badly. For someone just starting out, his uniform had far too many medals, and the photo editing job doesn't look too great either.
Despite this blunder, "Chicago Med" has largely done a great job portraying Dr. Choi's connection to his time in the military. Even though it seems his tenure on the program is over for the time being, perhaps down the line, he'll return to delve deeper into this side of his life experience.