Law & Order's Anthony Anderson Jokes About Former Co-Star Jeffrey Donovan's Inquisitive Acting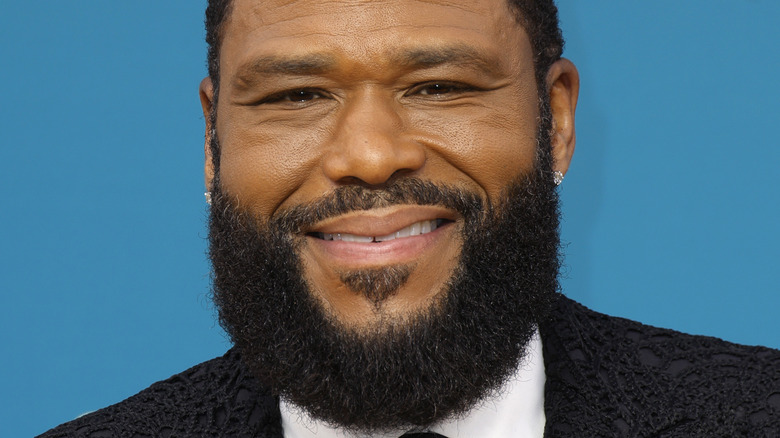 Frazer Harrison/Getty Images
Jeffrey Donovan was particularly excited to be cast as Detective Frank Cosgrove on "Law & Order" because he's been a fan of the series for a very long time. In an interview with StageRightSecrets, Donovan explained his history with the long-running series. "I think it's great 'Law & Order' has returned," Donovan said. "It took too long to come back. I'm excited. I watched, actually, all 20 seasons. I'm not kidding." When asked why he wanted to be on the show, he said that part of it was that he always admired the actors on the show and was happy to be able to work with them.
Donovan and Anthony Anderson may have only worked together on the show for one season, but that was apparently enough for them to develop a close working relationship. In an interview with E! Insider, Donovan was asked how much fun it was to work with Anderson, and the actor had fun joking around in response. "It's not fun at all," Donovan teased. "He's not funny ... He should try and take some comedy classes and maybe he'll make it. He's lucky to get this job again. I know he was unemployed for the past eight years, so hopefully, he'll step up." After he finished joking around, Donovan admitted that it was an honor to work with the "Law & Order" veteran.
Donovan may have been making fun of Anderson, but in another interview, Anderson was able to return the joke in kind.
Anthony Anderson and Jeffrey Donovan love teasing each other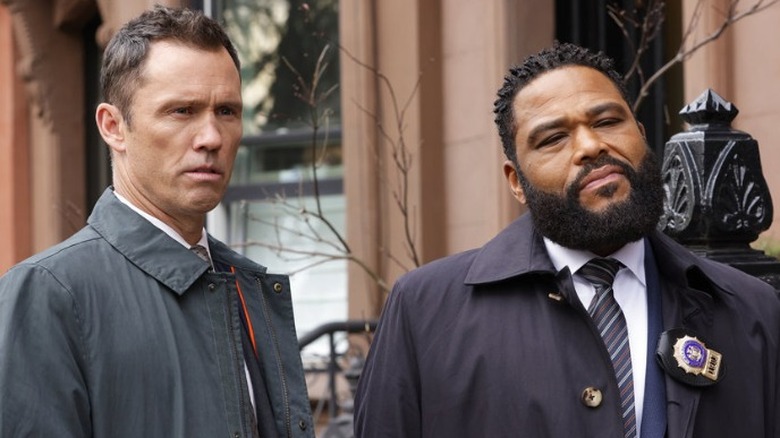 Will Hart/NBC
In an interview with StageRightSecrets (via YouTube), Anthony Anderson was asked about what it was like to work with Jeffrey Donovan. At first, Anderson pretended not to want to talk about Donovan. However, Anderson went on to make jokes about how inquisitive of an actor Donovan is. "But, I've found that Jeffrey's full of questions," Anderson said. "He's an inquisitive actor, to the point where it's like 'Can we just get through the scene? You know, you're a detective. The reason you're asking her that question, Jeffrey, is because you need to know where she was on Tuesday at 3:30. There's nothing more." He went on to make more jokes about Donovan's supposed pretentiousness.
Anderson left the show after only one season of the revival and was replaced by actor Mehcad Brooks. In an interview with CinemaBlend, Donovan talked about saying goodbye to Anderson. "He helped create a buzz about this first season, which I'm eternally grateful for, because as we walk down the streets of New York, they yell 'Anthony, Anthony, and the other guy from "Burn Notice.'" So, you know, his notoriety certainly drew eyes, and I'm very appreciative of that." 
So it would seem that all jokes aside, the two actors are good friends who will miss each other.