M. Night Shyamalan Issues A Warning To Viewers About The Servant Finale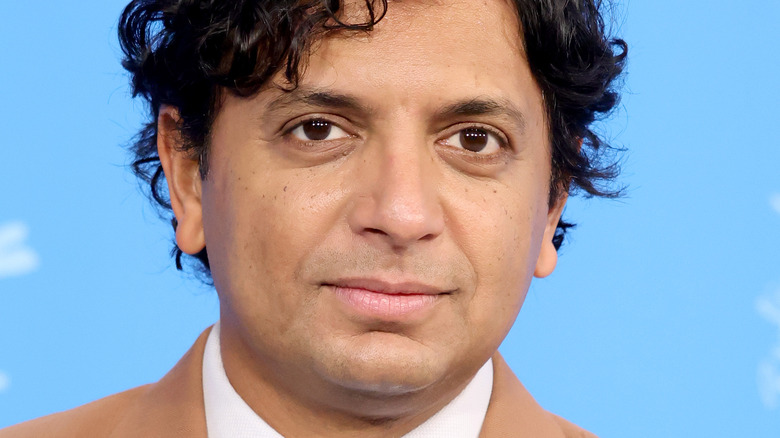 Andreas Rentz/Getty Images
In 2019, horror filmmaker M. Night Shyamalan entered the world of television with the Apple TV+ psychological series "Servant" as a showrunner. He also executive produces the series alongside its creator Tony Basgallop. "Servant" follows wealthy Philadelphia couple Dorothy (Lauren Ambrose) and Sean Turner (Toby Kebbell), who become devastated after the death of their 13-week-old son, Jericho. To deal with the grief, the couple undergo transitory object therapy and acquire a lifelike reborn doll to act as Jericho, which Dorothy starts to believe is her real child. They also hire a young nanny, Leanne (Nell Tiger Free), who seems to possess supernatural abilities and connections. 
The series has been a hit since its premiere. At this time of writing, it currently holds an 88% on Rotten Tomatoes. Three seasons have already been released, and "Servant" Season 4 — which will be the show's last — is slated to premiere mid-January 2023. Naturally, fans are eager for the final season to premiere and are curious how "Servant" will end its run, especially after a warning from Shyamalan.
Shymalan says fans shouldn't expect a happy ending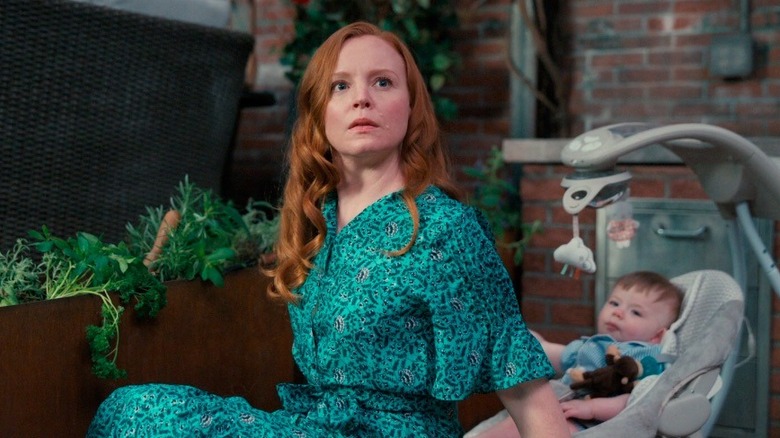 Apple TV+
In early January 2023, ComicBook.com spoke with M. Night Shyamalan briefly about what fans can expect from the series finale of "Servant." Namely, interviewer Chris Killian asked if fans can expect a happy ending. This garnered a laugh from Shyamalan, as well as a teaser for the series finale. 
"By 'happy,' if you mean that the conclusion will be satisfying, yes," Shyamalan said. "If by 'happy,' you mean that everyone will be happy and safe and fine, I wouldn't count on that."
Considering that the foundation of the entire premise relies on the death of a newborn baby, it makes sense that all would not end well for the Turner family. Fans will have to tune in to see just how unhappy things will turn out for the couple and what will come of Leanne's arc.
"Servant" premieres its fourth and final season on Apple TV+ on January 13, 2023.