Barbara Walters Got Her TV Start On A Long-Running Anthology Series That Stands The Tests Of Time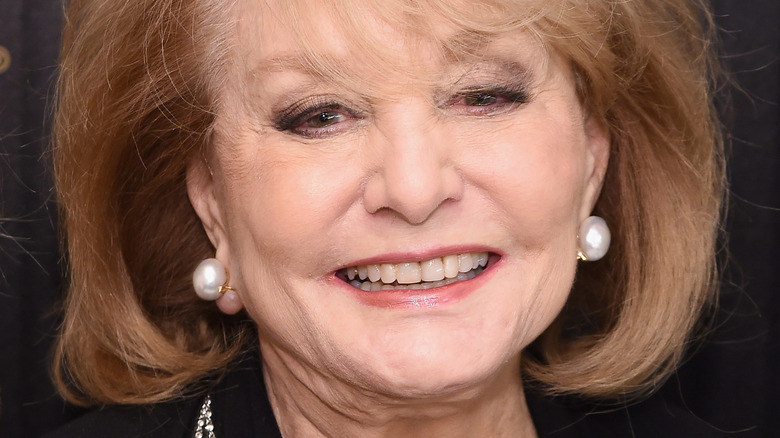 Ilya S. Savenok/Getty Images
On December 30, 2022, the media world suffered a tremendous loss. At the age of 93, television icon and trailblazing journalist Barbara Walters died at her New York residence, as confirmed by her publicist. In a career spanning over half a century, Walters became one of the most influential small-screen personalities of all time. From serving as a news anchor to interviewing some of the most notable names in history, she left an impact on the American TV landscape like a few others. Of course, Walters didn't have it easy, working her way up a professional ladder that was far from simple to scale.
After graduating high school and later Sarah Lawrence College, Walters got started building her professional portfolio in New York City. This goal brought her to the now-WNBC, where her career swiftly picked up steam in the world of television. By the start of the 1960s, she found herself working on NBC's "The Today Show," eventually being promoted to co-anchor in 1974. Come 1976, she became one of the faces of "ABC Evening News," and in 1979, she kicked off her lengthy tenure on "20/20." Before all of that success, though, she landed one of her first major gigs on a much different program.
Before she became the glass ceiling-shattering journalist she's recognized as today, Barbara Walters found her footing on TV via an anthology series that still largely holds up today.
Walters featured on a single episode of ITV Playhouse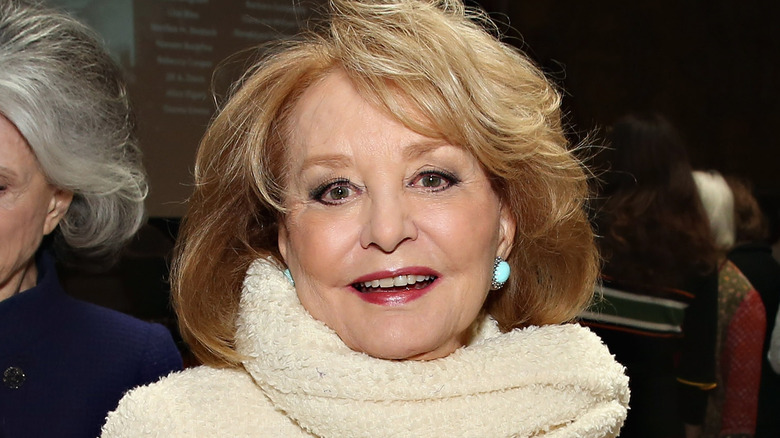 Cindy Ord/Getty Images
Running from 1967 to 1982, "ITV Playhouse" endures as prime television viewing decades after its end. The anthology series featured a host of highly enjoyable performances of all kinds, ranging from dramatic to comedic, throughout its over 250 episodes. What some tend to overlook is that the program hosted an early television appearance from Barbara Walters way back in 1968. She pops up in only a single episode, "Daddy Kiss It Better," in the role of first girl alongside the likes of Michael Craig, Dilys Laye, and more. It's certainly a minor role, but it was a role all the same.
Given how much of a footnote her "ITV Playhouse" appearance turned out to be in the grand scheme of her career, it should come as no surprise that it's not something Barbara Walters went out of her way to remind everyone of. Rather, when it comes to the professional moments she'd like the world to remember, Walters highlighted three specific interviews she deemed as essential viewing: John Wayne, Robin Givens, and Monica Lewinsky. As she explained to ABC News in 2014, if someone were to only check out three of the many, many interviews of her remarkable collection, she would specifically point those out.
While she didn't get much to do on "ITV Playhouse," it's safe to say everything worked out for the best for Barbara Walters. She lived an extraordinary life and put together a stellar career for herself that has earned her a special place in TV history.