Fan Creates A Stunning Concept Look At Josh Duhamel As Mr. Fantastic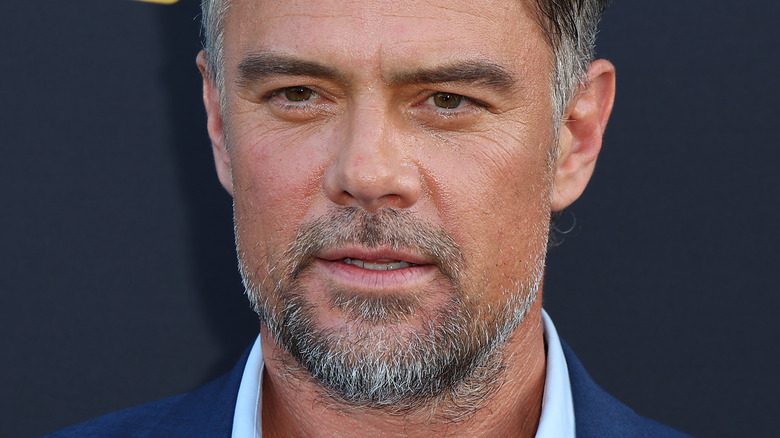 Leon Bennett/Getty Images
The Marvel Cinematic Universe usually kicks just as much butt in the casting department as their heroes do on the big screen. And as Marvel Studios prepares the enter Marvel's first family into their pantheon of cinematic comic book adventures, there's one actor who might be worth considering to lead the pack. 
The iconic Fantastic Four were amongst the countless iconic superhero characters created by Stan Lee and Jack Kirby in the 1960s and have gone on to become some of Marvel's landmark superhero teams. Holding together the dysfunctional family unit consisting of the Invisible Woman, the Human Torch and the Thing is none other than Reed Richards, also known as Mr. Fantastic. With his superior intelligence and unmatched abilities, Mr. Fantastic has led his ragtag team through endless comic book escapades as they do battle with such evildoers as Dr. Doom, Ronan the Accuser, and Galactus. 
Despite their success in the comic book realm, successfully bringing the blue spandex-wearing team to the big screen has been a bumpy road. Their four current film adaptations from 1994, 2005, 2007, and 2015 may not be held in the highest regard, but things may just take a turn for the better as the Marvel Cinematic Universe will be introducing the superfamily into their world with a 2024 Matt Shakman-directed adaptation (via Collider). And while fans wait with bated breath to see who will don the role of Reed Richards, one artist couldn't help but visualize their ideal choice. 
Duhamel makes a striking Mr. Fantastic
While audiences got to see a version of Mr. Fantastic in this year's "Doctor Strange in the Multiverse of Madness" portrayed by "A Quiet Place" star John Krasinski, it's currently unknown if he will also star in the upcoming standalone "Fantastic Four" film that will be a part of the sixth phase of the Marvel Cinematic Universe. And while fans everywhere are making up their own dream cast for Mr. Fantastic from Henry Cavil to Hugh Laurie, Instagram artist @dv_arts created a piece of fan art imagining an equally suitable actor for the role.
On September 21, 2022, the artist posted fan art of actor Josh Duhamel sporting an outfit that resembles the team's get-up following the death of Johnny Storm in the comics (via Marvel), complete with a sleek silver design and a hexagonal symbol on the chest. But not even the best costume would be able to do justice to the man donning it. Duhamel, best known for his roles in the "Transformers" franchise, the NBC series "Las Vegas," and "All of My Children," sports the perfect grizzled look, complete with silver sideburns and beard. The look would translate perfectly to the super smart superhero. 
We still have some time to wait before Marvel reveals more about this exciting addition to their ever-expanding universe. However, if we have anything to say about it, considering Duhamel as Mr. Fantastic isn't much of a stretch.