Rian Johnson Wants To See A Classic Point-And-Click Style Glass Onion Video Game Adaptation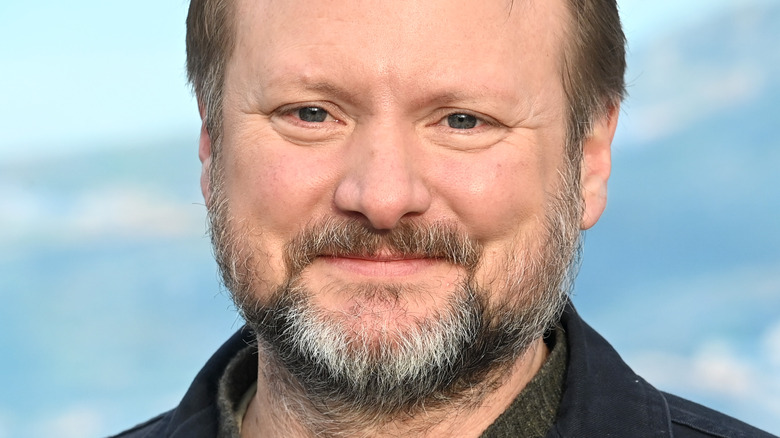 Dave J Hogan/Getty Images
After a decade in development, "Knives Out" from director Rian Johnson arrived on the big screen in 2019. Despite the stacked cast and intriguing marketing, it was fair to question if there was an audience for the new whodunnit. The genre was far from the talk of the pop culture world, with superhero flicks, franchise films, and more far ahead of it in terms of popularity. Nevertheless, "Knives Out" turned out to be nothing short of a homerun that general moviegoers and critics alike showered with praise. In fact, many began calling for Johnson to keep the mystery movies coming.
To meet demand, Rian Johnson got to work on another "Knives Out" story. The result was "Glass Onion: A Knives Out Mystery": a spiritual successor to "Knives Out" featuring an entirely new cast, aside from the now-iconic detective, Benoit Blanc (Daniel Craig). Though it hardly made any money in theaters (almost entirely due to its incredibly limited theatrical release), the Netflix production has taken the entertainment world by storm. Fans are happy, critics are impressed, and once again, a Johnson-created mystery is at the forefront of Hollywood.
While the future is indeed bright at the movies for Rian Johnson post-"Glass Onion," he'd like to see more. He's stated his desire to see a point-and-click video game set in the world of "Knives Out" and "Glass Onion."
Johnson isn't the only one interested in a Glass Onion video game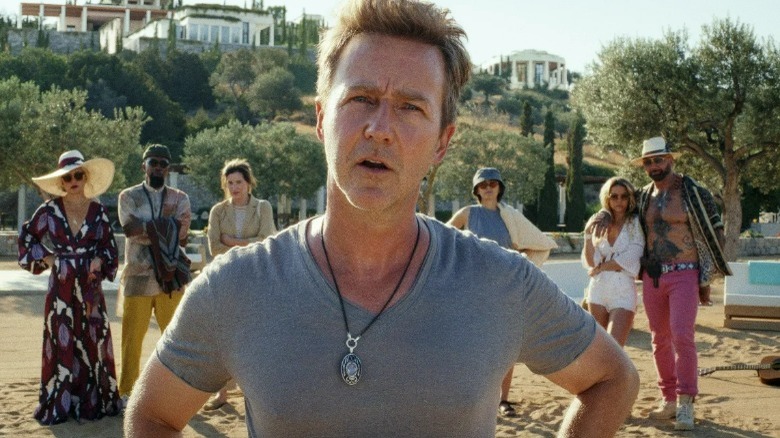 Netflix
On December 29, 2022, the official Netflix Film Twitter account dropped something fun for "Glass Onion" fans. It provided a link to a 3D virtual tour of Miles Bron's (Edward Norton) island, where viewers could learn about all that went into making it a reality. Rian Johnson himself responded to the post, writing, "This is pretty cool – and brings the beautiful work of our production designer Rick Heinrichs to life. Also makes me want a Myst style game set on the island." For those unfamiliar, "Myst" is a point-and-click mystery puzzle game created by brothers Rand and Robyn Miller that first gained prominence in the 1990s.
In response to Johnson's tweet, numerous folks from across the internet expressed their shared interest in a "Glass Onion" video game. "GET ON IT, GAME DESIGNERS! I'll buy ten copies," wrote @woodgrainbeanie, with @lavalampbamboo pitching a "Knives Out" FMV (full-motion video) game. Meanwhile, @zoemossart just wants to see Johnson helm a cinematic "Myst" adaptation, commenting, "I just wanna live in the reality where we get the Rian Johnson Myst movie, why hasn't it happened yet (So awesome that you're a Myst fan!)." It's hard to deny just how intriguing all of these ideas are, so one can only hope at least one of them comes to fruition.
"Glass Onion: A Knives Out Mystery" is currently streaming on Netflix.