My Hero Academia Voice Actor Cliff Chapin Finds It Surprisingly Easy To Slip Into Bakugo's Angry Mindset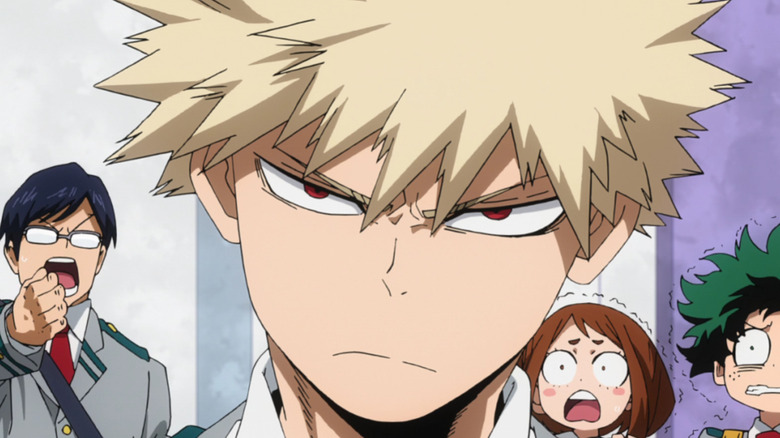 Toho Co.
"My Hero Academia" is hands-down one of the biggest anime currently airing and it's easy to see why (via Parrot Analytics). With its impressive amalgamation of western superhero culture and the jaw-dropping quality of its writing and animation, the adaptation of the manga by Kohei Horikoshi pretty much checks all of the boxes as far as what shonen viewers are looking for.
Of course, another element that makes it so easy for fans to fall in love with "My Hero Academia" is the dozens of compelling characters at the heart of the series. One of them who has been there from the beginning is Katsuki Bakugo (Nobuhiko Okamoto/Clifford Chapin).
Though he begins the series as a harsh, crass, and even belittling bully, over the six seasons of "My Hero Academia," Bakugo has gradually transformed into a good-hearted and likable character despite his unstable mood and a hair-trigger temper. Amazingly, one of his voice actors doesn't even find it hard to slip into his rage-filled tirades either.
Clifford Chapin says the spirit of Bakugo lives within him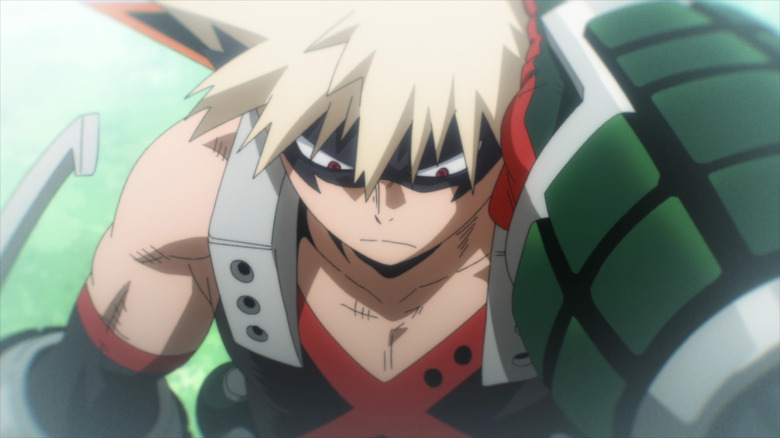 Toho Co.
On the r/BokuNoHeroAcademia subreddit, Clifford Chapin, who provides the voice of Katsuki Bakugo in the English dub of "My Hero Academia," opened himself up to fans for any questions that they might have for him. Naturally, one of the first was how Chapin gets into character as Bakugo, especially considering how angry the character often is throughout the series.
Chapin started his answer off with a joke, saying he just thinks of Justin Briner, who provides the English voice of Bakugo's rival, Deku, in "My Hero Academia." The voice actor did have a real answer for fans, however. "In all seriousness, though, it isn't that difficult for me to get into Bakugo's mindset," Chapin explained. "Especially this far into the show now, Bakugo's spirit just lives within me."
Chapin also said that, despite Bakugo's chaotic disposition, he's noticed the character's growth over the years and sees the hearty emotional core that he often hides with his anger. "As far as heartfelt moments, I think every moment for him is pretty heartfelt. His heart is always in it," Chapin mused. "But I think his layers are really great. He has a lot of little moments that demonstrate his true feelings behind the yells."
If there was any doubt of that, it was put to rest when Bakugo took a life-threatening hit from Tomura Shigaraki (Kōki Uchiyama/Eric Vale) in order to save Deku, who he used to bully relentlessly. While Bakugo has had his share of mean and selfish moments in "My Hero Academia," there's no doubt that he's got the heart of a hero.