Whatever Happened To SparkCharge After Shark Tank?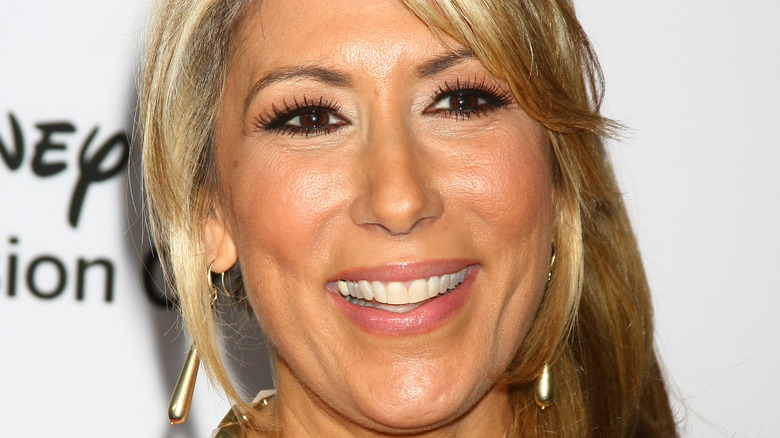 Kathy Hutchins/Shutterstock
The Season 12 premiere of the hit ABC reality series "Shark Tank" revved up one of the show's most daring investments. Josh Aviv and Chris Ellis would come on the show seeking an investment for their company, SparkCharge, and their product, the Roadie. The portable charging station for electric cars, said to be the first of its kind, includes a battery and charger module that conveniently fits into most car trunks. Thanks to the recent popularity of the EV industry, with the state of California even aiming to only sell zero-emission vehicles by 2035 (via California Air Resources Board), jumping in while the market is fresh sounds like a surefire recipe for success.
But such an innovative product demands a hefty investment which, when Aviv and Ellis appear on the show, comes to $1 million at a 6% stake in the company. Some of the sharks, unconfident in the business model that sees SparkCharge lease out the Roadie to roadside assistance companies, leap out. However, both Lori Greiner and Mark Cuban find confidence in the presenters, believing that they have a potential billion-dollar company on their hands.
After changing the offer so that the investors can have a spot on the board, as well as having a 10% equity share and 4% advisory share, the deal is made with both investors. So after such a massive investment, how smooth has the ride been for SparkCharge? 
SparkCharge is revving up for a bountiful future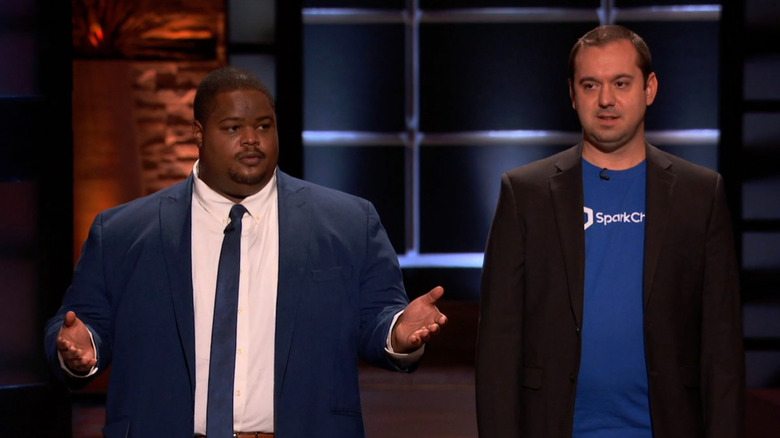 ABC
Following their appearance on "Shark Tank" and deal closing with investors Lori Greiner and Mark Cuban, SparkCharge continued their successful streak. As with most businesses showcased on "Shark Tank," the company saw an influx of calls and interest from varying companies (via Atlanta Small Business Network) and in 2021, they would partner with companies such as Spiffy and Allstate Roadside, expanding their on-demand EV charging service to many major cities (via Newswire). Later that same year, SparkCharge partnered with the roadside assistance app Urgently, and in 2022, they received anther $23 million investment with the intention of expanding to more California cities in 2023 (via Cision PR Newswire). 
As the EV market becomes more prominent in an increasingly climate-conscious world, SparkCharge provides a solution for those with worries about moving into this new era. And even before their newfound success, the "Shark Tank" gang could smell that good things were on the horizon.
"When SparkCharge appeared on Shark Tank, I knew they were on the cusp of something game-changing," investor Mark Cuban told Newswire. "The EV market is growing so fast and having a network completely free from the legacy issues of old infrastructure is huge. As an electric vehicle owner myself, getting my car charged while I do other things is priceless."