Who Played Larry Fowler On The Big Bang Theory?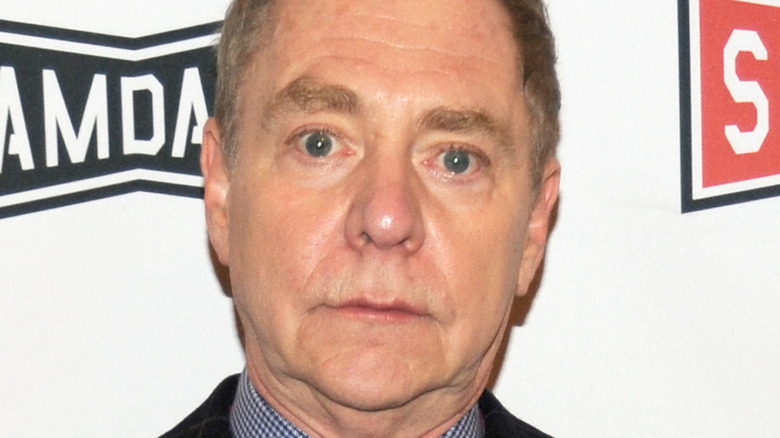 Clayton Chase/Getty Images
"The Big Bang Theory" was notorious for inconsistencies in character names and even the actors who played them. Penny's (Kaley Cuoco) father, for example, is said to be named "Bob" when he's first mentioned in the episode "The Maternal Capacitance," but when he shows up in "The Boyfriend Complexity" his name is Wyatt (Keith Carradine).
Amy Farrah Fowler's (Mayim Bialik) poor mother never even got a first name, but she was also played by two different actors. In her first appearance, in "The Desperation Emanation," Mrs. Fowler is played by Annie O'Donnell. However, when the character returns for her first in-person appearance, she is played by veteran movie star Kathy Bates. In an interview with TVLine, "Big Bang Theory" showrunner Steve Holland explained the reason for the casting change. "When we met Amy's mother in Season 4, it was before Amy had become such a big part of the show. It was a one-off [scene] on Skype. [Annie] did a wonderful job. But when we had the chance to bring [the character] back in a role that could possibly recur [we decided to make a change]. And [series co-creator Chuck Lorre] had a relationship with Kathy Bates after they worked together [on Netflix's 'Disjointed'] and, well, how do you say no to bringing Kathy Bates on? [Laughs]"
In her two-episode arc as Mrs. Fowler, Bates played the overbearing wife to the long-suffering Mr. Fowler, a man so controlled by his wife that he barely spoke in his two episodes. The fact that Mr. Fowler doesn't talk much was a bit of an inside joke based on the fact that the actor who played him is notorious for not talking very much.
Mr. Fowler is played by Teller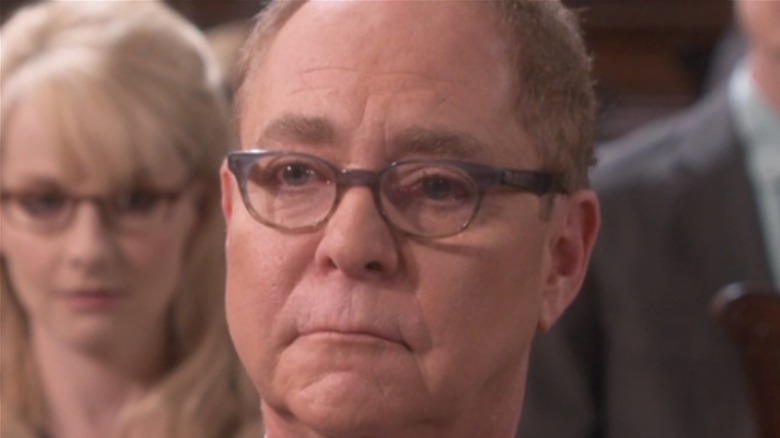 CBS
In the three episodes in which Mr. Fowler appears -– "The Bowtie Asymmetry," "The Conjugal Configuration," and "The Consummation Deviation" — he's played by none other than Teller, known for being the silent half of comedy and magic duo Penn & Teller. According to the bio on the pair's website, they celebrated 45 years of partnership in 2020, and their Showtime series "Penn & Teller: BS!" was nominated for 13 Emmys and was the network's longest-running series. Teller, on his own, has written two books, co-wrote and directed a play called "Play Dead," and directed versions of "Macbeth" and "The Tempest."
In an interview with Talks at Google in 2017, Teller revealed the origin of his on-stage silence. He said that he often found the "patter" in magic acts to be insulting to the audience, with too many magicians over-explaining things to people. He discovered that it was easier to mislead the audience during his tricks if he didn't speak, saying "Nothing fools you better than the lie you tell yourself." He noted, as an example, that it's one thing for a magician to shuffle a deck of cards and another for him to hand an audience member the cards to shuffle themselves — because that sense of touch tricks them into being more trusting of the trick. It was also a useful tactic to help him when he started out playing at frat parties, where it was more effective to gain people's attention by undercutting them with silence rather than trying to overpower their boisterousness.
Longtime "Big Bang Theory" fans will know that Mr. Fowler wasn't Teller's only role in the franchise. In 2022, during the "Young Sheldon" Season 5 finale, "A Clogged Pore, a Little Spanish and the Future," Penn and Teller guest starred as characters named Acne and Pus.