The Steamiest Shows On Netflix Right Now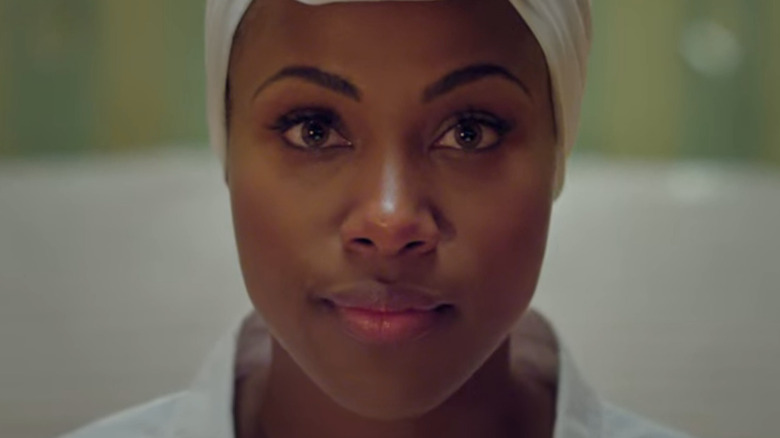 Netflix
Netflix's Originals have given the world some of the most important releases of the last several years, with this year alone seeing major films like "Glass Onion" and "The Adam Project" alongside fan-favorite TV series like "Wednesday" and "The Sandman." Given Netflix's wide range of genres and themes, it's hard to tell what direction its newest release will take us in, and the added bonus of offering up a smorgasbord of movies and series from other networks and production companies to boot means that there tends to be something for just about everyone on the streaming service.
With so many series to choose from, there is something for any possible mood, and that goes double for those days when you just want to kick back and watch characters living out elaborate affairs and sexual awakenings from the comfort of your own couch. Ranging from the hilarious to the somber, these binge-worthy shows run the gamut in tone and subject matter, but they share one trait: a willingness to not just address and discuss sexual subject matter, but to also tap into what makes it so important in so many of our lives. From period pieces to raunchy modern-day sex comedies, Netflix has got plenty of steamy shows — including both Originals and licensed content — to keep you entertained.
Sense8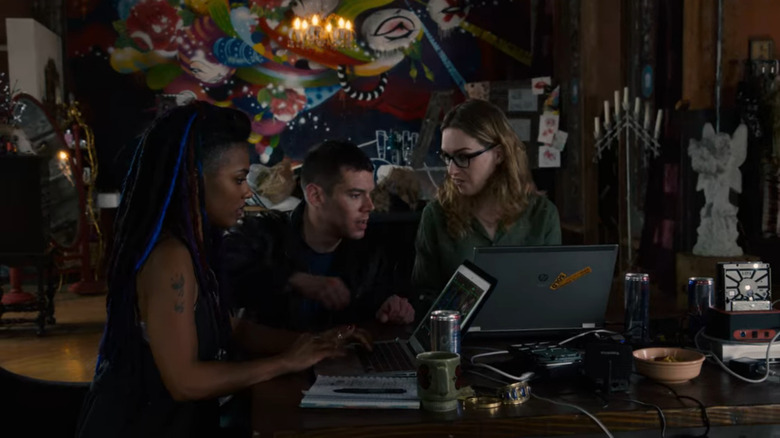 Netflix
With the heavy-hitting creative team-up of Lana and Lilly Wachowski and J. Michael Straczynski behind the scenes, and a top-notch ensemble cast featuring actors like Jamie Clayton, Aml Ameen, Bae Doona, and many more in front of the camera, it's a little surprising that "Sense8" is more of a cult hit than a smash success. Running only two seasons, this series is known for addressing issues around sexuality, gender, and politics through a reality-warped premise. Sadly, the show ended before its time. Still, though it's easy to mourn what might have been had the show gone on longer, it's likewise true that it gave us two pretty perfect seasons of sci-fi television.
"Sense8" follows the adventures of eight strangers who discover that they are psychically and emotionally connected to one another due to their status as "sensates," which means they have heightened awareness and are able to trade intel and skills with one another mentally. The overall plot deals with the group uncovering more information about the woman who "birthed" them, Angela, who died by suicide to avoid capture, and how she was driven to such desperate extremes. The interpersonal relationships among the core group truly make the show click. With their newly discovered powers broadening horizons and quickly developing communal instincts at play, the central cast likewise experiences sexual awakenings powerful enough to change them fundamentally.
Sex Education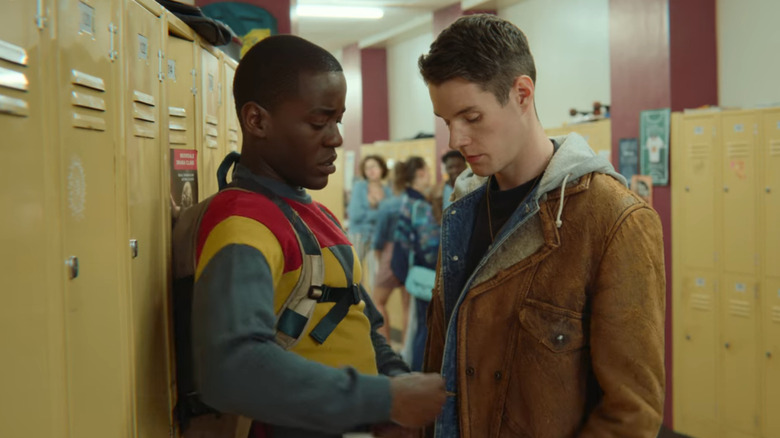 Netflix
Otis is the son of sex therapist Jean, who has instilled in him a more or less clinical view around sexuality due to her limited emotional connection to her boyfriends and a tendency to link sex with work. With the help of fellow student Maeve, Otis opens up an under-the-table sex therapy practice to help an expansive cast of characters with their sexual problems. Perhaps unsurprisingly, the business is a success, but Otis finds his ambivalence toward sex challenged by his attraction to his business partner and his subsequent relationships with Ola and Ruby. Dealing with everything from sexually transmitted infections to closeted same-sex longings, the series has a way of remaining both topical and personal.
"Sex Education" follows the respective sexual awakenings of a widely varying group of secondary school students, and it lives up to its title by infusing humor into important lessons around sex, consent, and repression that many people don't learn until much later in life. Much of the strength of the series lies in its cast of characters, offering a complex view of several different personality types and their development into adulthood. Though more awkward and humorous than explicit and passionately "steamy," it gets a nod here for its frank discussions of parts of our lives that usually go unexamined. Many of the scenarios presented might prove painfully familiar to audiences as these teens work through their conflicting feelings and urges.
Bridgerton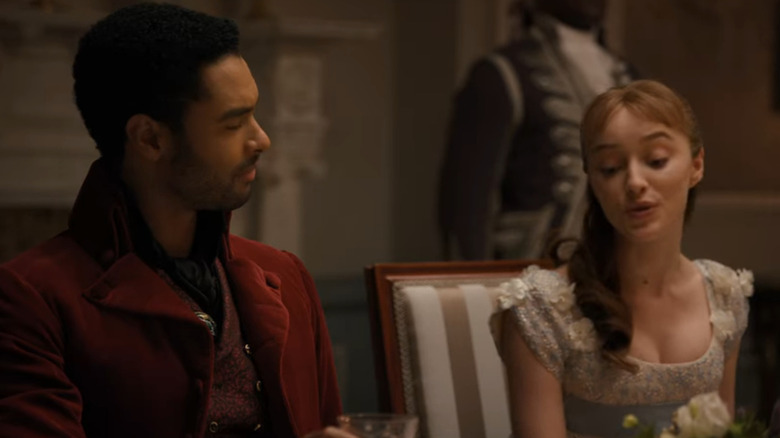 Netflix
Even if you haven't watched "Bridgerton" yet, chances are you've gotten at least one overview from a mega-fan extolling the sexy virtues of this Regency-era period piece. The lavish sets, elaborate costuming, sympathetic characters, and romantic plots have combined into an irresistible draw for countless viewers. Still, there is something special about "Bridgerton" that goes deeper than its surface-level production. Following the stories of the Bridgerton siblings and their various love affairs, the series excels by bringing a sense of epic romance to the screen as its characters struggle with the strict sexual politics of their time.
Daphne and Simon are in the unenviable position of having their respective families attempt to find them suitable spouses. Daphne's brother misfires on a profound level by arranging a marriage to an unbearable older man who tries to assault her. This leads her and Simon to create a truce to fake a romance in order to discourage further matchmaking. Naturally, this leads to a love story for the ages, but it's not the only one that "Bridgerton" offers its fans. The emotionally fraught, high-stakes love affairs between couples range from the heartbreaking to the titillating and everywhere in between, making this an essential watch for romance fans as well as those in need of some good old-fashioned period drama.
The Witcher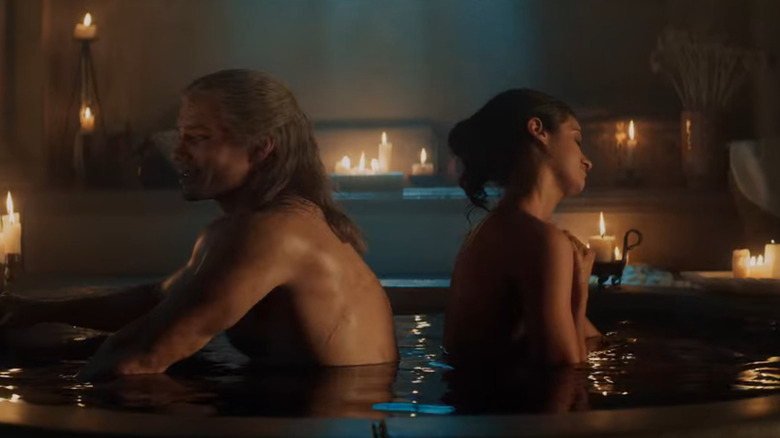 Netflix
Based on the series of novels by Andrzej Sapkowski and the associated video game franchise, "The Witcher" is a fantasy series that revolves around the life of Geralt of Rivia. Featuring expansive world-building and plenty of engrained philosophical content due to Geralt's pondering, complex nature, "The Witcher" is understandably one of the most successful fantasy franchises of the last few decades. Though the games and TV series may not fully convey the fascinating inner world of Geralt that we come to know and love through the novels, the wonderful thing about the multimedia nature of "The Witcher" is that the novels are always there, waiting to be explored or discovered anew.
Unlike many other fantasy series, "The Witcher" also leans fairly heavily into the sexuality of various characters. Be it Yennifer's somewhat calculating but still passionate view of sex, Geralt's occasional hedonism amid life-or-death struggles, the enemies-turned-lovers vibe of "Blood Origin," or the tragic love story at the heart of the "Nightmare of the Wolf" prequel, this is a series that prioritizes the chemistry between several main characters. Ultimately, Geralt's fatherly bond with Ciri may be the main event of the show, but his connections with various women through the course of the series show him to be a single dad who's still very much out in the dating world.
She's Gotta Have It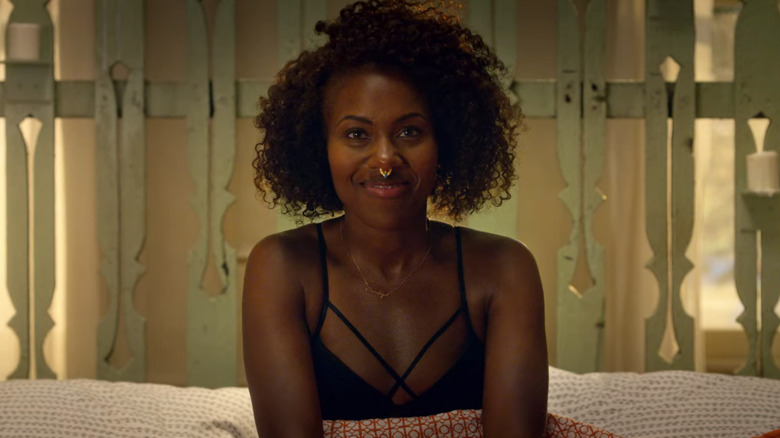 Netflix
Film lovers will recognize "She's Gotta Have It" as being director Spike Lee's first feature film, released in 1986 and introducing the world to many of the staples for which he would become known, including examinations of race, politics, and sexuality. Decades after cementing his status as one of the most important filmmakers in the world, Lee returned to the movie that started it all by expanding the concept into a Netflix series. Much as the film did, the series follows artist Nola Darling and her romantic relationships with three very different men, all of whom experience issues when it comes to accepting her sexual independence and liberation.
Nola is a lot of fun, offering salient observations on her own life and interests in the context of a larger political sphere while showing a great deal of interest and care in her romantic affiliations, if not always the commitment they desire from her. "She's Gotta Have It" thrives by acknowledging that some sexual and emotional scenarios are intrinsically messy and that navigating them isn't always easy, but it is necessary in pursuit of a level of openness that remains rare even in modern society. Nola comes across as sympathetic and community-minded and her various loves each have their own complicated emotional lives that make for top-notch TV. At its heart, Nola's tale is always about a woman protecting her autonomy, making it an important story for any era.
How to Get Away With Murder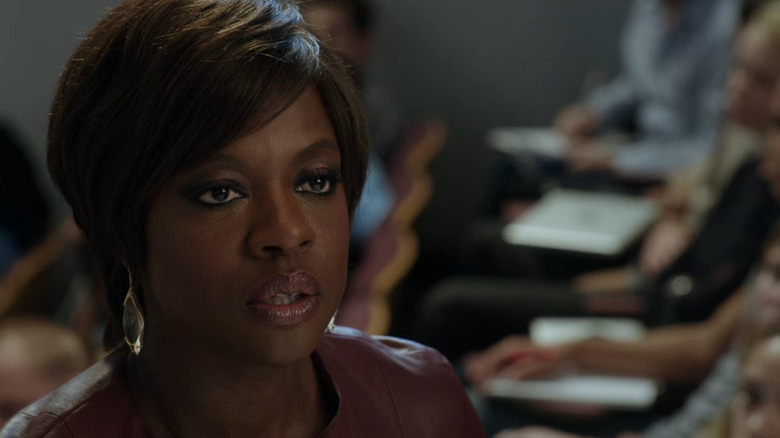 ABC
Law professor Annalise Keating is introduced at the top of the first episode as a tough, demanding teacher with a tendency to separate the wheat from the chaff when it comes to her students. Yet, over the six seasons of the series, she is revealed to be one of TV's most complicated protagonists: fiercely loving and protective, but regularly forced to make difficult choices in life just to survive. Challenging her and helping her every step of the way are the five students she hand-picks to be interns at her firm. They all end up embroiled in a life-altering murder case that they collectively cover up in order to avoid prison sentences as both Annalise's husband and his mistress end up dead through a wild series of events.
This kind of gritty crime drama might not immediately scream "sexy," but it's hard to deny the appeal of Annalise, who vacillates from commanding to vulnerable often within a single scene and has various flings throughout the series. From her passionate affair with the not-over-her-ex Eve Rothlo to flashbacks with Annalise's husband and the new romantic entanglements she develops along the way, Annalise's love life alone is enough to keep viewers watching, even without the compelling murder premise at its heart. Additionally, each of her five students has a love affair of their own. This series emphasizes sexual attraction as a primary motivator in their lives right alongside emotional development and professional achievement. 
Lovesick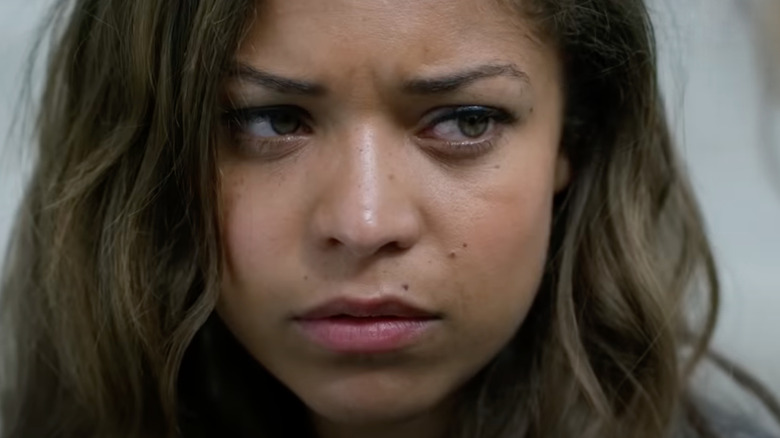 Channel 4
Like some other entries on this list, "Lovesick" begins with a distinctly unsexy premise, but develops into something complicated and surprisingly sensual with time. When Dylan is diagnosed with an STI, he finds himself contacting his previous sexual partners to inform them of the diagnosis. This is an unenviable position for anyone to find themselves in, but it forces Dylan to reflect on his life choices with humility and grace as he experiences steamy flashbacks alongside the emotionally fraught conclusions of his prior affairs. Told primarily through these flashback sequences, "Lovesick" offers a unique perspective by rooting itself so strongly in the vivid memories of past sexual encounters in contrast to the current emotional and physical fallout Dylan experiences.
Each of the episodes takes the name of one of these prior entanglements, granting space for the hopeless romantic Dylan to see situations with the added benefit of hindsight as he experiences genuine emotional growth. Often expecting more from these women than they could reasonably give, he rekindles his connection with the charming Abigail, the first on the alphabetical list of names he finds himself working through at the start of the series. Though Dylan is the focal character, the series also introduces us to his roommates Luke and Evie, both of whom have their own romantic troubles to navigate, from Luke's immaturity to Evie's engagement to Mal and her hidden feelings for Dylan.
What/If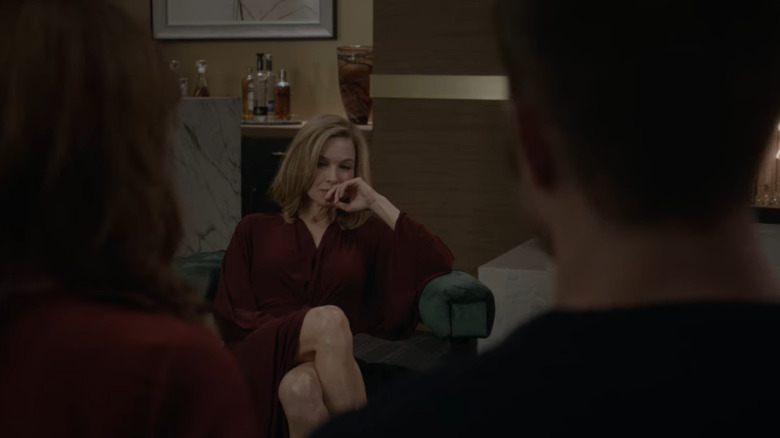 Netflix
This list is a little low on neo-noir thrillers, so three cheers for "What/If," a darkly humorous and suspenseful dive into the sex lives of a fascinating and off-puttingly familiar central cast. In "What/If," the moral decay of a formerly respectable and fully unsuspecting POV character becomes the overriding theme. The show remains one of Netflix's underrated romps, embracing the tropes and camp element of its premise with fervor. This could have been a killer anthology series if it'd made it beyond its first season, but as it stands, it's a stellar vehicle for a cast that is clearly having a blast with the proudly referential source material.
Taking a sort of modern-day, gender-swapped lean on the film "Indecent Proposal," the series introduces us to the couple, Lisa Ruiz-Donovan and Sean Donovan. Lisa is the founder of a biotech startup that appears to be on the precipice of a major breakthrough, but she has been turned down for financing by just about every philanthropist on record — that is, until venture capitalist Anne Montgomery takes a special interest in Lisa's vision. She offers to fully fund the project if she's allowed to spend a single night with Sean, the stipulation being that Lisa is never allowed to find out what occurs between the two. Naturally, this precarious scenario spirals fully off the rails, but it's a joy to watch these characters as their distrust and dissatisfaction with one another transforms into a monster of their own making.
Orange Is the New Black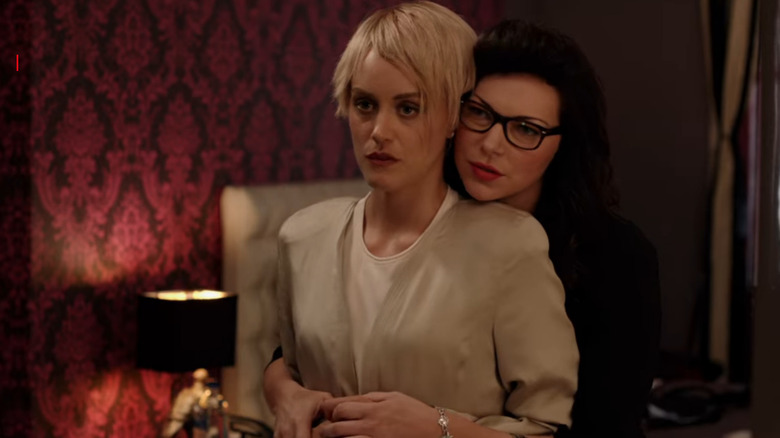 Netflix
Based on Piper Kerman's memoir about spending a year in a woman's prison, "Orange Is the New Black" is easily one of the most influential series in recent memory, winning seemingly countless awards for its unflinching gaze at everything from carceral injustice to sexual politics. Based on a true story but liberated to go its own way through a distinctly fictionalized narrative, the series introduces us to Piper, a woman imprisoned after being caught with a suitcase full of drug money for her girlfriend, Alex. The verdict comes years after the fact, meaning Piper's new life post-Alex is fully disrupted as she is suddenly sent away.
Though "OItNB" is perhaps most vital for its ongoing criticism of the privatization of prisons, the life-altering effects of a sentence of any time period, corruption among officials, and the many injustices of an often bigoted judicial system, it's the character conflicts and resolutions that kept people tuning in throughout its seven seasons. The connection between Alex and Piper is both messy and charismatic, but they're far from the only ones who experience steamy affairs, on-again off-again relationships, or heart-wrenching breakups. A series that truly lives and breathes through its expansive cast and its care toward displaying the many different personalities that might find themselves experiencing a prison sentence, "OItNB" delivers emotional resonance, moral complexity, and sexual chemistry in equal measure.
The Magicians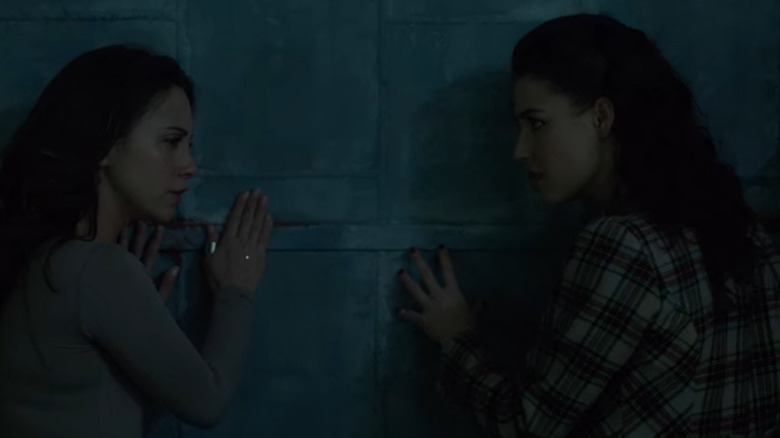 SYFY
"The Magicians" revolves around an ensemble cast of characters, most of whom are recruited into a secretive academy at which they promptly discover not only is magic very much real, but that they're each going to be training to wield it. Based on a series of novels by Lev Grossman, the SYFY show had plenty of subject matter to tap, but still ended up going in its own unique directions over its five seasons. The series first introduces us to Quentin, a young man who grew up reading the in-universe "Fillory and Further" series only to discover upon arriving at Brakebills University that what he assumed to be children's fantasy were actually based on real events, and the dangers those characters faced have only continued to build over the years.
Though this is a pretty amazing plot even at its surface, "The Magicians" had time to develop its cast in some exciting ways and that made all the difference. With alternate reality versions of characters popping in at various times as well as the intrinsic drama of a group of mismatched personalities forced to befriend and work together during some highly stressful scenarios, the ingredients were all in place for some A+ romantic tension. As the cast grew over its 65 episodes, so did the love affairs and intrigue, making "The Magicians" a highly satisfying watch even into its later episodes.
Wanderlust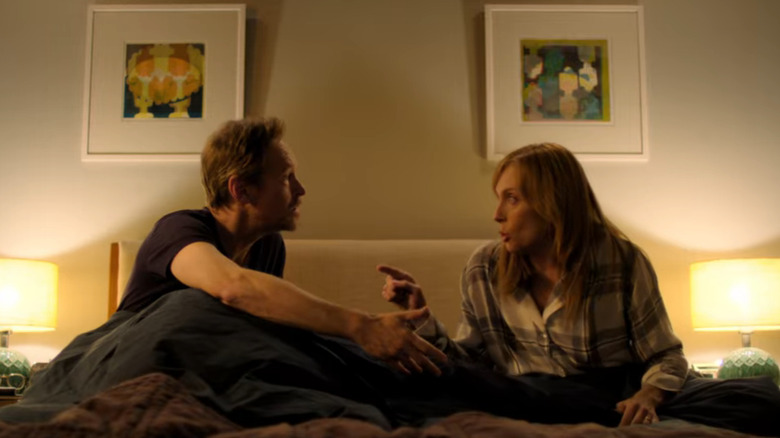 Netflix
Clocking in at only six episodes, "Wanderlust" is the shortest entry on this list, making it a great binge-watch for a long weekend. The show offers salient commentary on the nature of long-term relationships and the way people change both with and away from their marriages. Therapist Joy is in a car accident, partially caused by her spotting a former patient about whom she has unresolved feelings due to the death by suicide of her partner while they were regularly visiting Joy's practice. This accident serves as a sort of catalyst in Joy's own marriage, as she has an affair with a relative stranger only to discover that her husband Alan had an affair with a professional acquaintance himself.
Joy suggests that the solution to these issues could very well be to practice polyamory, though their relationship had long at least attempted to be monogamous despite various past flings. This all hits a major turning point as Joy visits her own therapist, ultimately realizing that her approach to relationships is built on equally unhealthy habits. Avoiding the long-standing traumas of her life by engaging in somewhat self-destructive behavior shows Joy to be more complicated than initially imagined, but there is still something to be said for her various hook-ups, even when not always built on the strongest foundations. Watching Joy and Alan try to find new solutions despite the fraught circumstances that surround them is what makes "Wanderlust" as fascinating as it is, and their individual love affairs make for some scintillating viewing alongside their emotional development.
Dark Desire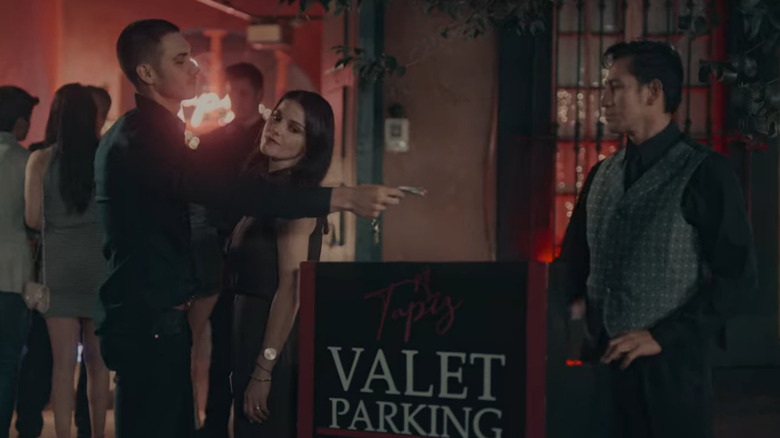 Netflix
This thriller comes to us from Mexico, where it is also known under the title "Oscuro Deseo." Kicking off with law school professor Alma being arrested for an unknown crime, the story is told mostly through flashbacks. When Alma takes a weekend to enjoy some time with her friend Brenda, we are introduced to some of the overriding dramas of her life. Suspecting that her husband, a judge named Leo, is having an affair, she ends up meeting and starting her own dalliance with the 25-year-old Dario, whom she meets during a night of dancing with Brenda. However, when faced with apparent proof that Leo has actually not been having an affair alongside the ongoing attraction to Dario, things start to unravel in Alma's life.
As the title might suggest, "Dark Desire" is full of sexual longing and dangerous scenarios, and it's easy to sympathize with Alma even when she's making more or less ill-advised choices. Upon discovering that her best friend has been murdered, the stakes rise, and she finds herself unable to fully trust even those that she has known for years, like Leo, who is definitely hiding something, even if it's not what Alma initially suspects. The twists are compelling, but the main event is Alma's dynamic attraction to Dario, which continues into the second season and ultimately threatens both of their lives when his fiancée Julieta meets her untimely demise.
Sexify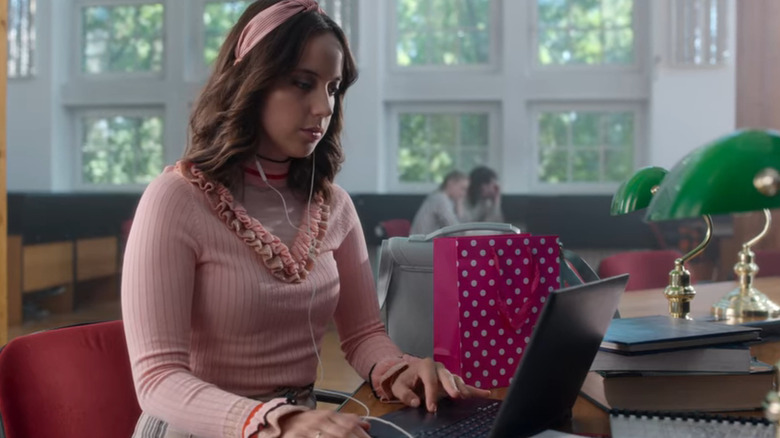 Netflix
This series follows the adventures of university students Natalia, Paulina, and Monika as they attempt to win a competition for the best idea for a start-up. Natalia is a computer science student, which enables the group to develop an app that seeks to chart an algorithm for women's orgasms. Featuring interesting characters and top-notch dialogue, this show has been regularly compared to "Sex Education," as it features a central group attempting to classify the science of sexuality only to find themselves ultimately just as entrenched in this world as those they study. Like "Sex Education," the sex is more conversational than depicted on camera. Still, these conversations are topical and vital and may offer a new lens on old questions for viewers.
The second season of "Sexify" is on the way, but for now, viewers have all eight episodes of a near-perfect first season available. Natalia, Paulina, and Monika have compelling sexual awakenings all their own, and the unifying plot of three friends attempting to create an underdog business in the face of adversity is appealing. The conversations around women experiencing sexual pleasure are sadly rare at just about any time in recent history, making this not only a humorous series full of great one-liners but also a surprisingly salient overview on many of the struggles that women often face regarding sexual autonomy.
Bonding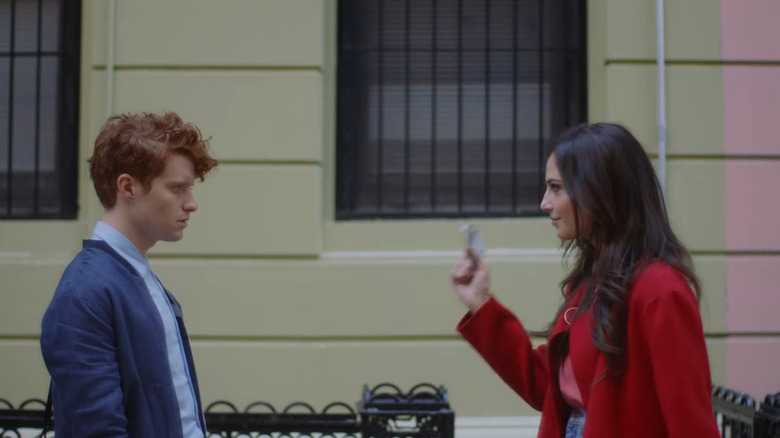 Netflix
Another relatively short-lived Netflix Original, "Bonding" introduces us to two former best friends who more or less lost touch with one another after high school. Pete is an out gay man who works as a server but has dreams of overcoming his stage fright to pursue his dream of becoming a stand-up comedian. Frustrated with the direction of his life, he is particularly receptive to an offbeat offer from his erstwhile best friend Tiff, a psychology student who works as a dominatrix to fuel her education. As Tiff struggles to manage the demands of school and work, she offers Pete a position as her assistant. Despite knowing very little about this world, Pete accepts, and the comedy takes off from there.
While "Bonding" is a comedy that revolves around sexual scenarios more than it's an explicitly sexual series, much like "Sex Education" and "Sexify," the themes of personal liberation and empowerment are major parts of what makes it so entertaining. Pete is relatively strait-laced and nervous, but he loosens up as the series progresses. Though this is overall a good thing, the series also addresses the discomfort that can come from experimentation, and how to manage it through open conversation and consent, which may be its most valuable lesson.