Modern Family Co-Creator Steven Levitan Thinks The Show Doesn't Need A Reboot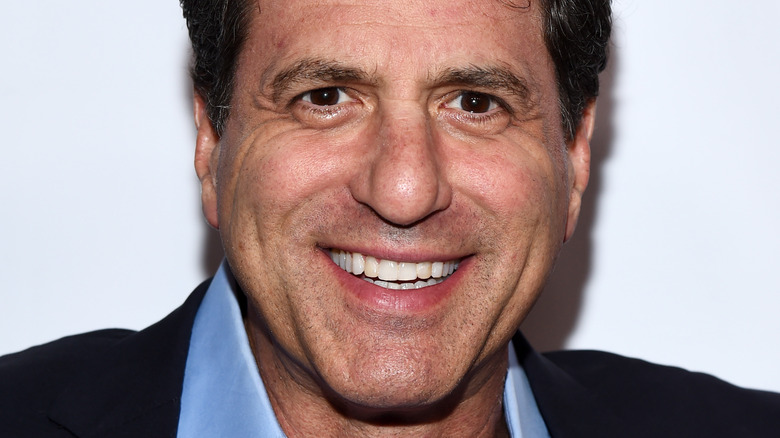 Amanda Edwards/Getty Images
When it comes to deciding if a reboot of a successful TV series is a good idea, there are plenty of fans on either side of the argument. Some people might love the show so much that just the thought of pushing the concept into a new, exciting direction is definitely a worthy endeavor. Others would call it blasphemy to even touch what they consider perfectly untouchable. Either of these arguments can be used when it comes to debating whether or not it would be a good idea to reboot what many consider one of the best sitcoms of all time, "Modern Family."
The "Roseanne" sequel "The Connors" and the 2017 "One Day at a Time" reboot both proved that a successful series can either be expanded or take on a new perspective. On the other hand, the "Full House" sequel "Fuller House" and the 2020 "Saved by the Bell" reboot both came across as unnecessary attempts to rehash their respective original series' magic from the past.
In the case of "Modern Family," the ABC series that gifted fans 250 episodes, the question of a possible reboot must have plenty of people standing strong on either side of the argument. And when that exact possibility was presented to "Modern Family" co-creator Steven Levitan, he expressed that he believes that course of action isn't necessary.
The magic Modern Family created was perfect enough for its time
Right from the start, "Modern Family" gave TV fans great characters, hilarious storylines, and countless relatable family topics. Eleven seasons later, fans got to simultaneously experience the satisfying conclusion of the series and mourn its loss. When Steven Levitan sat down with Variety to talk about his new Hulu series, "Reboot," he was inevitably asked if he'd rehash the Emmy Award-winning series. And he made it clear that it isn't something he's very interested in.
Levitan explained why he believes "Modern Family" is perfect the way it was. "I'm so grateful for 'Modern Family,'" he said. "It was a dream experience. I couldn't love that cast more and all my years doing it — it exceeded all my wildest expectations. And I liked that it was of its time. We captured that moment in time, and I'm pretty happy with just that." In that sense, the best way to look at the original series is that it's a modern take on family dynamics that worked perfectly for the era during which it aired. Today, of course, is different, and that includes how comedy is written.
Levitan is now concentrating on how today's comedy is crafted with his new series, Hulu's "Reboot," which leans on a highly meta take on this very topic. So, it surely seems as if he's dead set on letting "Modern Family" go, for good. Or is he? When pressed by AP, he left the door open, even if it was just a crack. "If ever a very compelling reason comes along, to reboot it," he revealed, "and by that I mean creatively compelling, I would, of course, have open ears...or have an open mind." However, he did nail home his current frame of mind with, "But, I'm definitely not looking to do that now."