Law & Order: SVU's Tamara Tunie Was Around Death A Lot Prior To Playing A Medical Examiner On The Show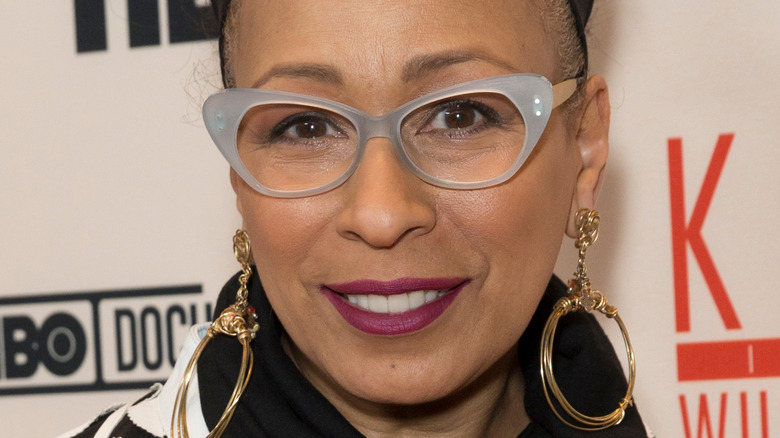 lev radin/Shutterstock
"Law & Order: SVU" is the longest-running of Dick Wolf's "Law & Order" universe, even exceeding the number of seasons set by the original "Law & Order" that started it all. Now at a whopping 24 seasons, Mariska Hargitay's Olivia Benson is the only stable mainstay of every single season of the show. It is part of the DNA of a long-running procedural to shift its ensemble after a few seasons, as it gives new energy to shows that have been on for quite a while. But it doesn't mean that viewers forget those memorable characters that don't appear at all or as often anymore.
Tamara Tunie's medical examiner, Dr. Melinda Warner, is one such character. Often ranked as a fan favorite (via Slash Film, Screenrant, and TV Insider), Dr. Warner was good at her job, cool and collected, and an ally to the SVU. Her role also grew over time, and her allegiance to the SVU led her to give testimony in court and even catch perpetrators from time to time. As a recurring character in the first six seasons of the show, she became a main character in Season 7. After Season 12, she stepped back for recurring and guest appearances.
Adding to the mystique of the character is actor Tamara Tunie herself, who revealed the spooky similarity she has to Dr. Warner.
Tamara Tunie was the daughter of two morticians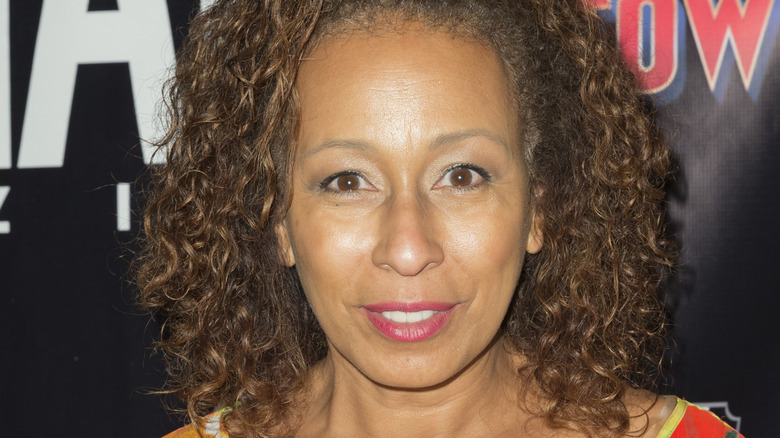 lev radin/Shutterstock
As it turns out, Tamara Tunie spent a significant amount of time around dead bodies, just like her fictional counterpart. Tunie has talked quite a bit about her unique upbringing; as the daughter of two morticians living in a funeral parlor, her life was anything but ordinary. Talking to Fanpop, Tunie believed that it gave her a "leg up as the medical examiner on 'SVU.'"
And while growing up in a funeral home may have prepared her for a role as a medical examiner, it was also just a normal part of her childhood. Joking about her friends' antics, she told Pittsburgh Magazine that her friends would ask to go down into the morgue, presumably to catch a glimpse of the dead bodies down there.  
But on a more serious note, the funeral parlor was also a community hub for Tunie and those in her hometown of Homestead, Pennsylvania. As an executive producer of the documentary, "The Passing On," Tunie shared more about what the funeral parlor meant in her small town. "Growing up in the funeral home, we had an open door policy, and the funeral home in the Black community, and in our community, was definitely a gathering place, and we always had people in and out of the funeral home," she said.
"My father was extremely dedicated to the community," she added.