Kevin Costner's Dad Thought Yellowstone Was Going To Ruin His Son's Career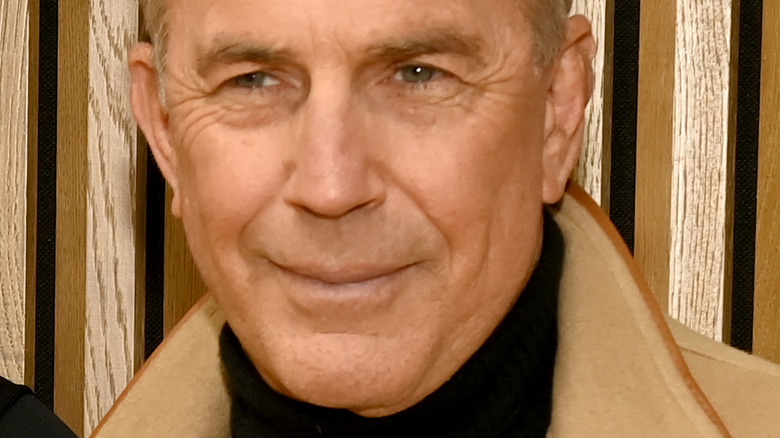 Dave J Hogan/Getty Images
Given Kevin Costner's longstanding association with the Western genre, which has seen him play the likes of Wyatt Earp and appear in everything from "Dances with Wolves" to "Silverado" (per IMDb), it just makes sense that he's starring as ranching family patriarch John Dutton in "Yellowstone." It's also appropriate that he's earning praise for his work as Dutton. 
There was, however, no guarantee that Costner's performance — or, for that matter, the show itself — would become such a smashing success. Creator Taylor Sheridan reportedly had a very tough time getting what is now one of TV's most successful series off the ground. According to a profile of the writer, director, producer, and actor in The Atlantic, his concept for "Yellowstone" had languished in HBO's hands for years before he brought it to the Paramount Network.
Some of the difficulties may have also come down to the level of creative control that Sheridan demanded, which essentially iced Paramount out of everything except footing the hefty production costs. Executives agreed to his terms for two reasons. One, they were duly impressed by Sheridan's past work –- in particular his 2017 film "Wind River." The second was that they were excited to work with Kevin Costner, who had already signed on to play John Dutton.
Costner's father thought the show was naughty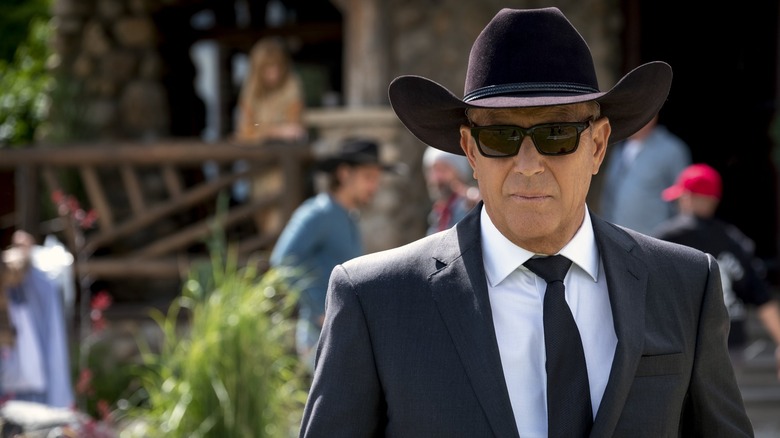 Paramount Network
Still, agreeing to such an expensive show on Taylor's terms was indeed a risk and must have created many a doubt. Among the doubters was Kevin Costner's own father, who thought that fans would balk at seeing him play such a morally compromised character. "My dad, who passed away this year, my mom, too, within months of each other, took a big interest in my career," Costner told Parade. "He said, 'You're going to lose your audience, fellow. That is a naughty show.' He said, 'They're going to drift away, son.'"
Costner didn't take his dad's advice and went ahead with playing John Dutton. While it is true that we are used to seeing Costner as the good guy, he's not exactly a stranger to playing characters whose actions might have questionable motivations. Yes, his resume of Westerns includes plenty of morally upstanding men, but it also includes "Hatfields & McCoys," in which Costner portrayed the less-than-squeaky-clean William Anderson "Devil Anse" Hatfield. 
Of course, everything came out just fine in the end. "Yellowstone" became a massive hit, and spawned a franchise in the process. By then, Costner told Parade, his father's nurses were asking what happened next in the show. "He just forgot about that other prediction."