Virgin River Fans Name Hannah The Server As The Most Likeable Character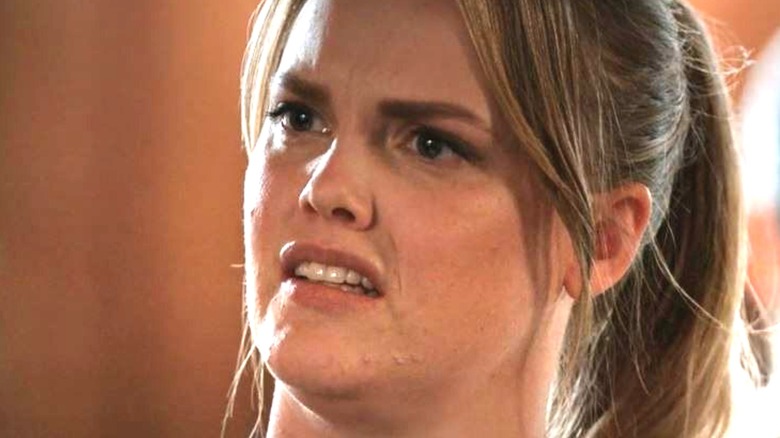 Netflix
Since 2019, Netflix's "Virgin River" has garnered a large following with its world that resonates with fans of Hallmark feel-good movies. While there are some unexpected twists here and there, the show overall is a very happy one, following Melinda Monroe (Alexandra Breckenridge) as she heals after a tragedy that took her husband and unborn child. When Mel comes to the titular Northern California town hoping for a new life, she gets way more than she bargained for as she gets entangled in the town's drama. It's not all bad, as she also starts falling in love with hunky ex-Marine bar owner Jack Sheridan (Martin Henderson).
"Virgin River" has proven to be a hit for Netflix, with the show even garnering more views than "Stranger Things" at one point (per Variety). With four seasons and a fifth one on the way, there's a large cast of characters populating the small town. After all, as Melinda wisely tells Dr. Cameron Hayek (Mark Ghanimé) in the fourth season's premiere, "The internet is slow, gossip is fast." Some characters are actually up to no good, while others are just content to stir up drama and make things more interesting — that's just what happens in a small town where everyone knows everyone. 
But of all these characters, who's resonated with fans the most? As it turns out, it just might be relative newcomer Hannah (Clare Filipow), who first appeared at the end of Season 3. "Virgin River" enthusiasts have taken to Reddit to discuss exactly how she won their hearts so quickly.
What makes Hannah the most likable Virgin River character?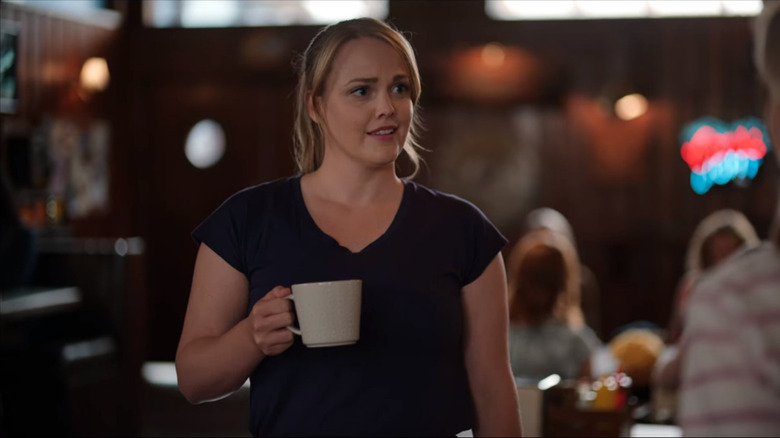 Netflix
In a Reddit thread, fans of "Virgin River" got together and offered their opinions on the most likable characters on the show. At the top of the thread, one user simply wrote, "Most likeable character: Hannah the server."
It's interesting, because Hannah is fairly new, and audiences haven't gotten to know her all that well yet. It seems like that small taste was just enough, however. As u/myako_echo wrote, "Still a small role, but consistent and very likeable. In reply, u/KillerDickens said, "Hell yeah! Badass women are always welcome." Fans also appreciate how low-drama Hannah seems to be. "Haha, I love when she told Brie's POS ex off," said u/Soggy-Ad161. Another user chimed in, "I think that is what I appreciated. Like THANK YOU for just choosing the easy, low-drama path. The right thing to do. Drama averted lol."
Hannah is also a trailblazer for LGBTQ representation on "Virgin River," as revealed in Season 4's 11th episode when Brie's (Zibby Allen) ex Don (James Kot) arrives at Jack's Bar, trying to find Brie. Hannah rejects his questions and says his charm won't work because she's not into men. It's a side of her character that showrunner Patrick Sean Smith has promised the show will explore further in Season 5 (per Entertainment Weekly).