Virgin River's Martin Henderson Appreciates Jack's Depth And Struggles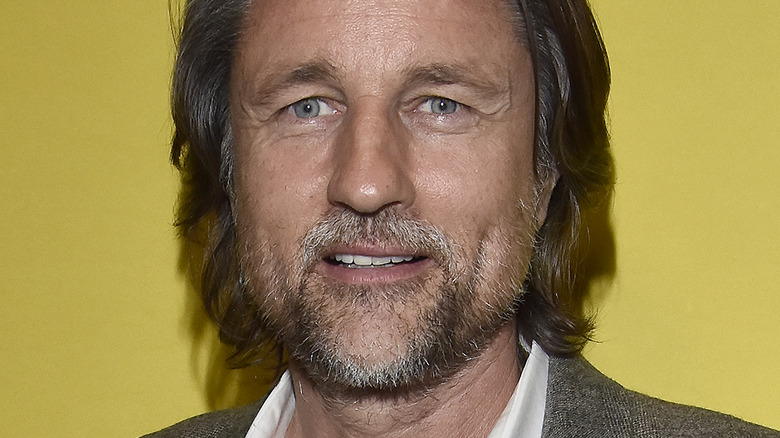 Tim Mosenfelder/Getty Images
The Netflix series "Virgin River" premiered in December 2019 and has been a staple of the streamer ever since. Based on the novel series of the same name by Robyn Carr and developed for television by Sue Tenney, the series follows Melinda "Mel" Monroe (Alexandra Breckenridge), a nurse practitioner from Los Angeles who takes a job in the small town of Virgin River for a fresh start after the death of her husband, Mark (Daniel Gillies). As she settles into her new home, Mel finds herself falling for local bar owner Jack Sheridan (Martin Henderson), who has his own complicated love life. Throughout the show's four seasons (Season 5 of "Virgin River" is expected to premiere in 2023), Mel and Jack's love story has been at the center just about the whole time.
Alongside his up-and-down relationship with Mel — which, by Season 4, has settled down with the pair finally engaged and expecting a child together — Jack also has his own personal demons to contend with. Namely, as a former U.S. Marine, Jack grapples with PTSD. Further, in Season 2, he also suffers a gunshot wound, making another hurdle for Jack to overcome.
All in all, the character of Jack certainly gives the performer a ton to dig into — something that Henderson has spoken about. Here's what the actor has to say about portraying Jack's depth and struggles.
Henderson needed Jack to be fleshed out in order to sign on for the role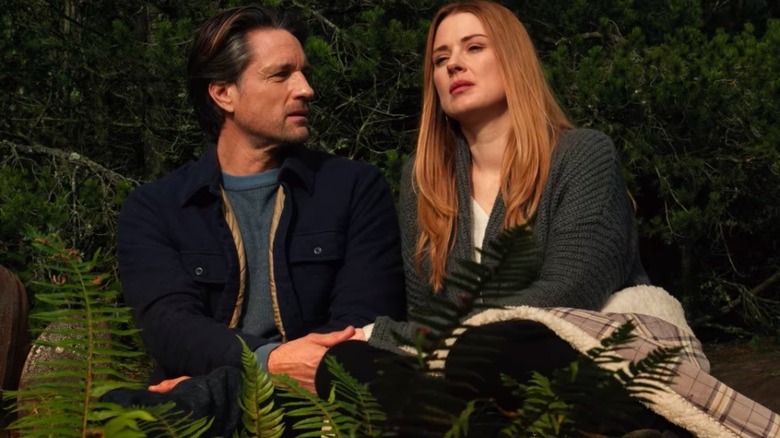 Netflix
In an interview with Intervieweros, Jack-portrayer Martin Henderson discussed all things "Virgin River" — including what he loves most about his character. More than anything, Henderson appreciates how fully fleshed out Jack is — especially considering that he wasn't sure that would be the case when he first read the script for the show.
Henderson began by stating that he found the biggest challenge to be making Jack feel human. He continued, "The show was essentially, almost a Hallmark-y type genre and we both, I think, Alex [Breckenridge] and I and all the cast understood that it was only going to work if it had depth to it." The actor then went on to explain that, after first reading the script, he had a conversation with the writer (likely, the show's creator, Sue Tenney), in which Henderson explained that he needed more than the sweet stuff if he was going to sign on. Henderson continued, "She assured me that there was a much more complex, darker side to him, you know, and more conflicts that would come out as the story went along. And that is true, and you know, I really appreciate that."
All in all, Henderson now has nothing but praise for the character he gets to portray for the show. The actor concluded, "[I appreciate] being able to play someone who, you know, is obviously very romantic and loving, but he's also got all his struggles. I think everybody in life is going through some struggle no matter what it looks like on the outside ... so I feel really blessed that I get to play a character that has that dimension to him."
Henderson also gets intimidated by vulnerable scenes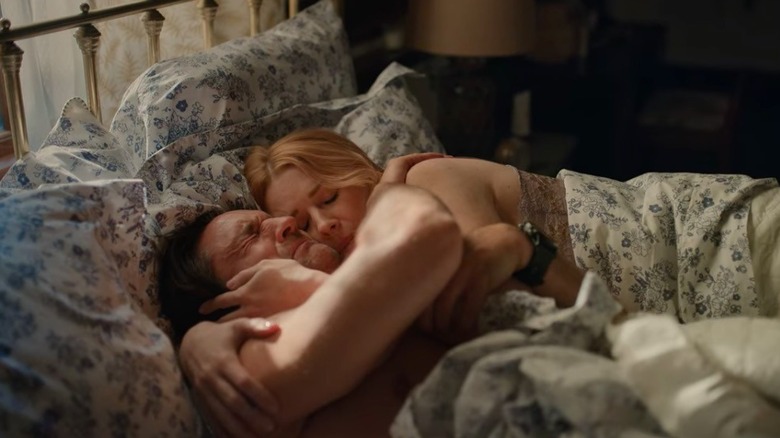 Netflix
As much as Martin Henderson wanted some character depth to sink his teeth into, he has also admitted that the more vulnerable scenes can be a bit intimidating from an actor's standpoint. In an interview with Glamour, Henderson talked about this topic, specifically referencing the scene in which Jack breaks down in tears after having a nightmare about his late brother.
Henderson revealed that he finds that he has a mix of emotions when filming tough scenes like the one about Jack's brother, stating, "Creatively, I find it really exciting, but psychologically it's a bit scary." He explained that it's exciting because the harder scenes reveal interesting details about the character. However, the excitement doesn't take away the challenge of it.
The actor continued, "No one really likes touching on that stuff in their own life, right? We're all really, really good at avoiding the darker, more painful emotions. As an actor, it's your job, but there's a fear of it not working, or of not being able to get there emotionally."