Fans Think They Have Dr. Archer From Chicago Med Figured Out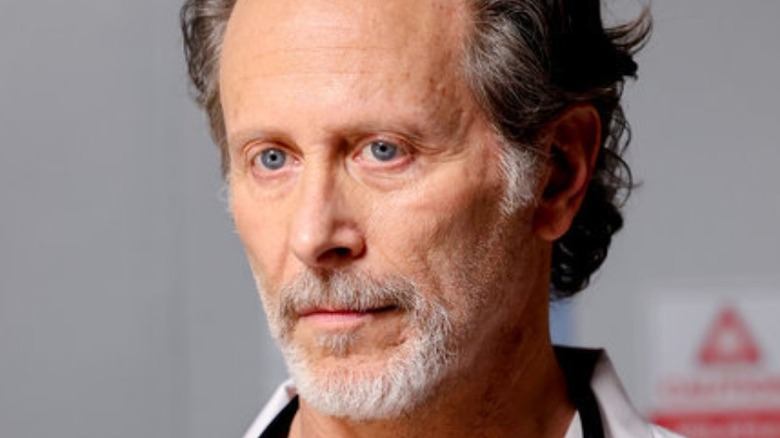 George Burns Jr/NBC
As the irascible top doc in charge of the Emergency Department of the fictional hospital at the center of the action on NBC's "Chicago Med," Dr. Dean Archer (Stephen Weber) has plenty of high-intensity stress to deal with in pretty much every episode.
Clearly, wrangling the on-the-job challenges of a pressure-cooker environment like the always-hectic E.D. at Gaffney Chicago Medical Center could test any doctor's leadership skills and patience. But as fans of this long-enduring One Chicago franchise know, Dr. Archer isn't just any doc. A highly skilled surgeon, Archer comes to his work at Gaffney with the kind of baggage tailor-made to impact his judgement and erode his relationships with colleagues at the hospital. 
First of all, there's his former life in the military and the resulting PTSD that has a tendency to exert its influence at all the worst moments. More recently is the revelation that he's dealing with serious kidney disease. Combine the above with Archer's penchant for criticizing others who break the rules even as he allows himself to do so whenever it's convenient, and you've got a character with all the elements for sparking more than a little professional and personal drama. That said, what conclusions have Chi-Hard viewers of "Chicago Med" come to concerning Dr. Dean Archer?
Chicago Med fans think Dr. Archer is kind of a jerk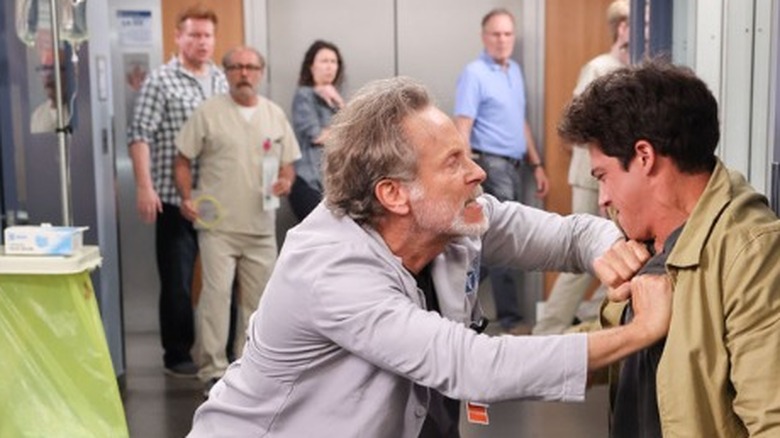 George Burns Jr/NBC/Universal
Stephen Weber's Dr. Archer came on board the series for recurring appearances in Season 6, then scrubbed up as a regular in Season 7 and is back again in the same capacity for the show's current eighth season (per Deadline). More or less from his initial episodes, the doctor's gruff bedside manner with patients and his refusal to play nice with his co-workers has alienated him from both the hospital staff and, it turns out, with fans as well.
Posting about Archer in a discussion on the show's subreddit tellingly titled "What is Dr. Archer's problem," fan u/AurynSharay complained that the doctor appeared inexplicably affronted when Dominic Rains' character Dr. Crockett Marcel successfully identified an anonymous John Doe patient. "Isn't that what should happen?" they wondered. Redditor u/VMCoco didn't mince words to add their opinion that Archer is "Just an a*****e. They try to soften him up as the episodes go on but...its like eh too much scorched earth dude." Chi-Hard fan u/mxndygbx feels Archer is simply an archetypal persona within the medical education field, writing, "He is just and old school military doctor, that's all. You'll find them as teachers at universities and hospitals, they will teach you a lot but they're insufferable." And, apparently, the antagonistic feelings about Archer extend to his family, too. As noted on Chicago Med Fandom, the doctor has a son he hasn't exchanged words with in over a decade.