Bad Boys TV Spinoff Casts Zach McGowan As Its Villain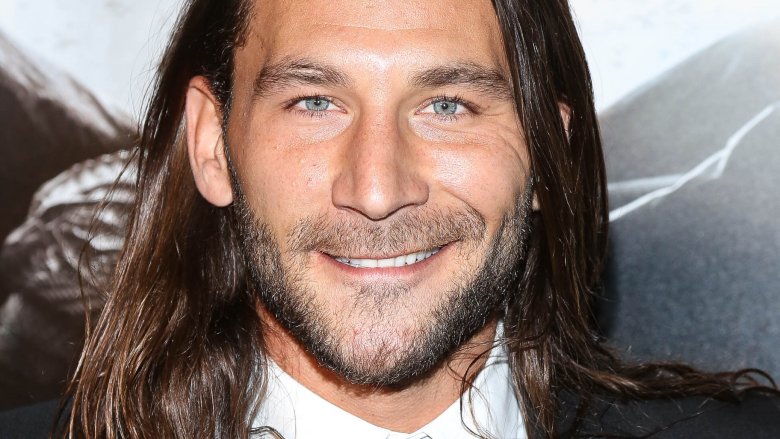 Getty Images
Zach McGowan will be the baddest bad boy in NBC's forthcoming Bad Boys television spinoff. 
As announced by The Hollywood Reporter, McGowan is set to play the series' main villain, Ray Sherman. McGowan's character has a "violent encounter" with Gabrielle Union's Sydney "Syd" Burnett, the Los Angeles Police Department homicide detective who's on the hunt for a criminal Ray is likely doing dirty work with.
The untitled Bad Boys spinoff centers on Union's Syd, who worked as an undercover operative with the Drug Enforcement Administration in Bad Boys II, getting a fresh start in life. In her new position as a homicide detective, Syd gets partnered with Nancy McKenna, played by Jessica Alba, a working mom whose personal and professional lives couldn't be more different to Syd's. Thankfully, Syd and Nancy are able to overcome the things that make them different and focus on their similarities to become an unstoppable detective duo. 
Described as an "action-packed, character-driven procedural," the spinoff also stars Zach Gilford as Ben Walker, a fellow LAPD homicide detective who's a "smart man with a smarter mouth," and Duane Martin as Ben Baines, Ben Walker's partner. Together, the two are appropriately known as "the Bens." Ernie Hudson rounds out the cast as Syd's father. 
Suits producer Anton Cropper directs the pilot episode from a script written by The Blacklist creatives Brandon Margolis and Brandon Sonnier. In addition to her co-leading role as Nancy, Alba holds an executive producer credit on the spinoff. 
Known for his role as Ice Nation King Roan in the CW drama The 100, McGowan has also starred in series like Agents of SHIELD, Black Sails, and Shameless. The actor recently wrapped production on the period drama Damnation, which will air on USA Network domestically and on Netflix internationally. On the film side of things, McGowan will next pop up as Connor Gibson in the direct-to-video release Death Race: Beyond Anarchy and as the title character in Universal's Scorpion King: Book of Souls. 
No release date for the Bad Boys TV spinoff has yet been announced. We'll update you with more information when it becomes available.