Ghostbusters' Improvisation Proved To Be A Major Learning Curve For Annie Potts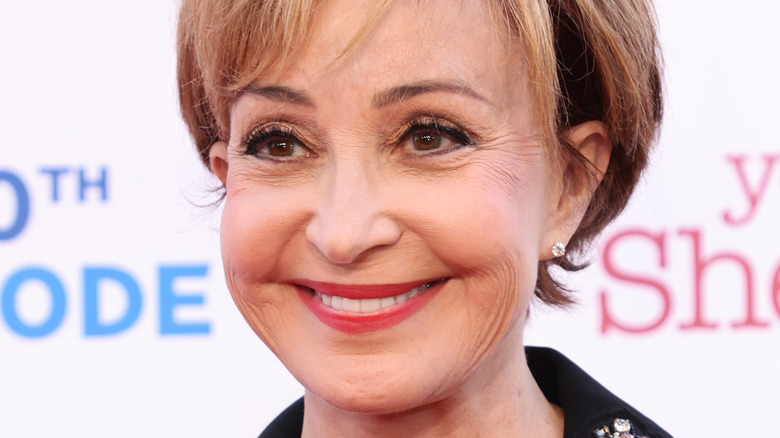 Amy Sussman/Getty Images
"Ghostbusters" proved to be a massive hit upon release. Not only did it cement the legacies of Bill Murray, Dan Aykroyd, Harold Ramis, and Ernie Hudson as comedic geniuses, but it was unlike anything else that had come out at the time. The movie blended elements of comedy, fantasy, and horror to create something wholly unique that people are still trying to replicate to this day. It's not just casual fans who have grown to love the supernatural comedy; it was even selected to join the National Film Registry (via The Hollywood Reporter). 
It seems like such a slam dunk, but it wasn't always meant to be a guaranteed success. The film faced numerous obstacles, not the least of which involved executives wondering if the movie deserved such a hefty price tag (via Vanity Fair). On top of that, the actors continually strayed from the script, which proved to be a major learning curve for Annie Potts, who played Janine Melnitz in the original movie.
Annie Potts didn't have a great history with improv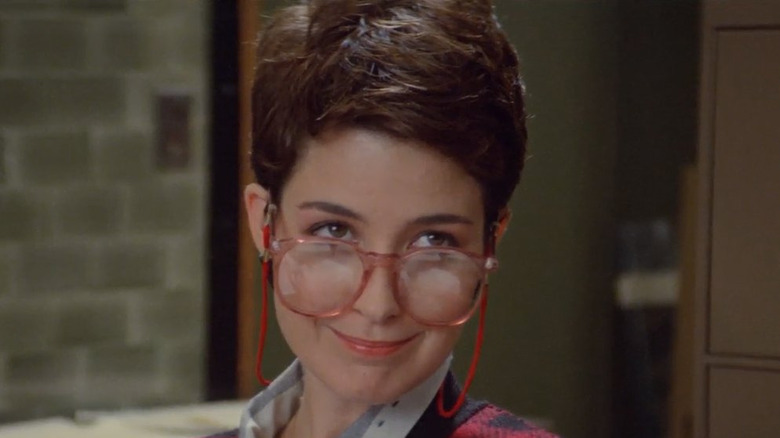 Columbia Pictures
All of the original "Ghostbusters" actors moved on to other projects, but it's a testament to the first movie's legacy that they still get asked questions about it all these decades later. It's been over 35 years since "Ghostbusters" first came roaring in theaters, and these days, Annie Potts is probably better known for her role in "Young Sheldon" the younger generation than as the sardonic secretary in "Ghostbusters." However, she still looks back fondly at her time in the film, even if she had doubts about it at the time. 
CBR asked her about the improvisational elements of the movie, and Potts pretty much confirmed everyone went off-script. She even went so far as to say, "I'm not sure Bill [Murray] ever read the script. Maybe he gently looked at a page or two." As for her improv experience, it was pretty much nonexistent by the time "Ghostbusters" came around. She related, "I had never been a part of an [improv] troupe. I did take some improv classes in school, but I didn't like it. I always just wanted a real good script, and in fact, the script for Ghostbuster was fabulous. So when people started playing around with it, I was like 'What are you doing? The words are fine. Just say the words.' But it's their craft that they were always kind of keeping it fresh. So that was a bit of a learning curve for me, but they were very open to change."
Scripted or not, Potts made her mark on the film, to the point where plenty of secretaries out there still yell into a telephone, "Whaddaya want?"