Mark Hamill Says George Lucas Planned To Kill Luke Skywalker In Star Wars: Episode IX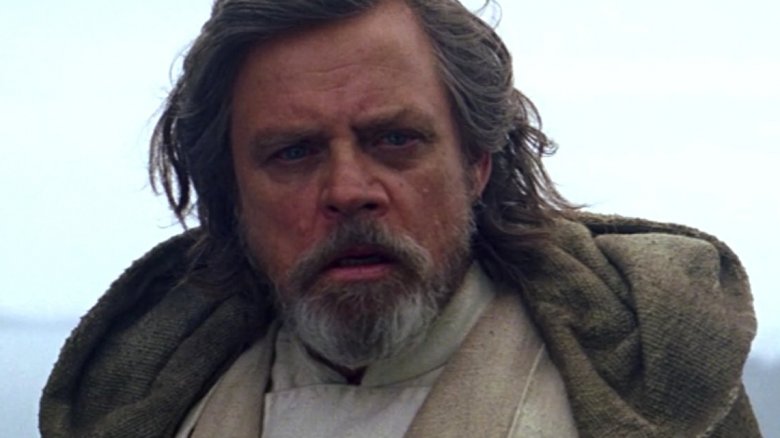 Contains spoilers for Star Wars: The Last Jedi
Star Wars creator George Lucas originally planned a different fate for Luke Skywalker.
Speaking with IGN, Luke Skywalker actor Mark Hamill discussed the differences in how The Force Awakens director J.J. Abrams and The Last Jedi writer-director Rian Johnson portrayed the famous Jedi. Hamill suddenly switched gears to address Lucas' vision for the character. It was then that the actor dropped a bombshell: Lucas, at one point, intended have survive until Episode IX. However, Johnson killed him off in The Last Jedi. 
"I happen to know that George didn't kill Luke until the end of [Episode] IX, after he trained Leia," Hamill said. "Which is another thread that was never played upon [in The Last Jedi]."
It's unclear when exactly Lucas was considering this conclusion for Luke, as the franchise creator's plans for future Star Wars films varied throughout his career. In an interview in 1983, Hamill stated that Lucas wanted to have him return and play an older version of Luke who would "hand Excalibur down to the next generation." The actor mentioned that Lucas wanted this to happen in a film in 2011 — just four years from when Luke actually returned in 2015's The Force Awakens.
In 1999, Star Wars producer Gary Kurtz dished up some seriously juicy details on Lucas' plans for the nine movies as they were laid out before 1980. Kurtz revealed that Lucas originally didn't want Hamill's Luke and Carrie Fisher's Leia to be siblings, with the "you're definitely not related" reveal coming in the sixth movie (Return of the Jedi). The third trilogy was to focus on Luke's life as a Jedi and see his real sister appear "from another part of the galaxy." 
When Lucas sold Lucasfilm to Disney, he revealed that he had given the company additional outlines for even more Star Wars movies, but Disney "came up to the decision that they didn't really want to do those." Lucasfilm president Kathleen Kennedy ultimately ditched the majority of Lucas' treatments for the third trilogy in favor of J.J. Abrams and Lawrence Kasdan's script for The Force Awakens. The stories fans saw in that film and in Johnson's The Last Jedi aren't ones Lucas originally wrote, he asserted. 
Later in his interview with IGN, Hamill compared Lucas' trilogy-crafting approach to how Disney has done things thus far. "George had an overall arc — if he didn't have all the details, he had sort of an overall feel for where the [sequel trilogy was] going — but this one's more like a relay race. You run and hand the torch off to the next guy, he picks it up and goes," the actor said. "Rian [Johnson] didn't write what happens in [Episode] IX. He was going to hand it off to, originally, Colin Trevorrow and now J.J. [Abrams] ... It's an ever-evolving, living, breathing thing. Whoever's on board gets to play with the life-size action figures that we all are."
The real Star Wars: Episode IX, directed by J.J. Abrams, is set for release on December 20, 2019.