See Tom Hardy As Al Capone In First Photo From Fonzo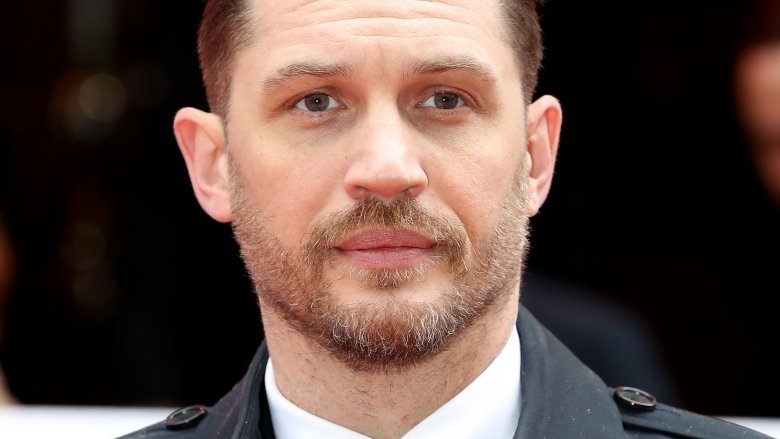 Getty Images
Tom Hardy is going full-on grim for his role as Al Capone in Fonzo. 
The actor took to Instagram to share the first photo of himself in character as the notorious gangster. Hardy is seen rocking a shaved head and holding a hat that resembles the fedoras Capone was known for wearing. In the caption, Hardy simply wrote, "Chasing Fonzo." 
This snap follows shortly after Hardy confirmed he would play Capone after wrapping production on Sony's Venom, the dark anti-hero film in which he portrays Eddie Brock, a host to the titular alien symbiote. Hardy made that announcement on Instagram as well, writing beneath a photo of himself surrounded by smoke, "Time for Al Cap."
Hardy was first connected to the character of Capone in 2012, when he was set to star in director David Yates' Cicero. Four years later, the actor was still ready to roll as the Chicago-based bootlegger, but for Fonzo rather than Cicero. 
Following a rapid rise to power in Prohibition-era America that saw him rule Chicago's criminal underworld, Capone was arrested for tax evasion in 1931 and subsequently sentenced to 11 years in federal prison. He passed away 16 years later, in 1947 at the age of 48, following various health problems. Not only is Capone remembered for co-founding and running the Italian-American organized crime syndicate the Chicago Outfit, but he's also the inspiration for the characters Tony Camonte and Tony Montana in the 1932 and 1983 films Scarface.
Written and directed by Fantastic Four and Chronicle filmmaker Josh Trank, Fonzo will center on Capone in his later years as he battles syphilis and begins to reflect on the unspeakable acts that marked his past. Here's the official synopsis for Fonzo: "A ruthless businessman and bootlegger who ruled Chicago with an iron fist, Al 'Fonzo' Capone was the most infamous and feared gangster of American lore. At the age of 47, following nearly a decade of imprisonment, dementia rots Capone's mind and his past becomes present as harrowing memories of his violent and brutal origins melt into his waking life."
Fonzo doesn't have a set release date, but the film is expected to start production in New Orleans in early April.