Tom Hardy Confirms He'll Next Play Al Capone In Fonzo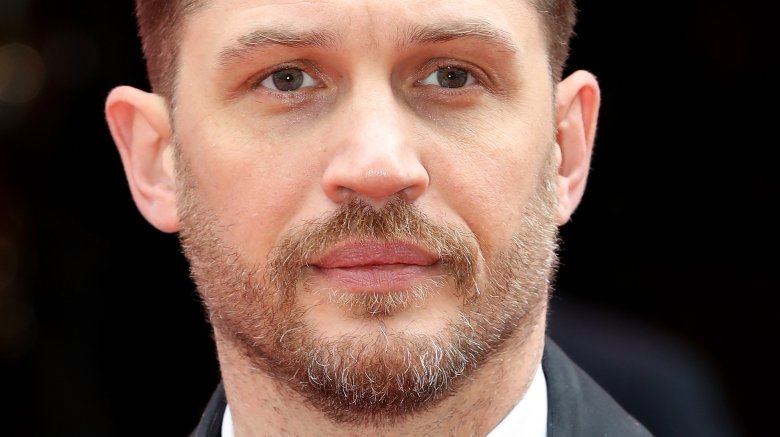 Getty Images
The only way to follow up playing a man who becomes the victim of a fang-toothed alien symbiote in a dark anti-hero film is to take on the role of a notorious gangster. 
Tom Hardy, who will make his Marvel Comics movie debut as Eddie Brock/Venom in Sony's Venom later this year, has confirmed that he'll next portray Al "Scarface" Capone in Josh Trank's (Chronicle, Fantastic Four) film Fonzo. 
The actor made the announcement on Instagram, posting a low-angle photo of himself surrounded by a scarf of billowy smoke. By contrast, Hardy kept the caption clipped and coy: "Time for Al Cap."
The bootlegger who ran amok in Prohibition-era America, Capone catapulted into dominance and infamy to become the most powerful and most feared gangster in Chicago. But it wasn't kidnapping, extortion, money laundering, or any other kind of racketeering-related buffoonery that did Capone in. It wasn't even murder, like many had probably expected. Capone was charged on October 17, 1931 with income tax evasion, subsequently landing an 11-year sentence in federal prison and losing his control over Chicago's criminal underworld. 
Despite passing over 60 years ago (in 1947 at the age 48) after battling a slew of health problems, Capone is remembered both as the co-founder and boss of the Italian-American organized crime syndicate the Chicago Outfit and as the inspiration for Tony Camonte/Tony Montana in the 1932 and 1983 films Scarface. (Capone earned the nickname "Scarface" after he insulted a woman, whose brother later slashed him across the face as payback.)
Hardy's ties to playing Capone first surfaced back in 2012, when he was attached to star in David Yates' Cicero. In 2016, the actor was still down for the count to get his gangster on, but for Trank's Fonzo instead of Cicero. 
A previously released synopsis (via Slash Film) for the movie indicates that it will focus on Capone in his later years as he battles syphilis and reflects on his past endeavors: "Once a ruthless businessman and bootlegger who ruled Chicago with an iron fist, Alfonse Capone was the most infamous and feared gangster of American lore. At the age of 47, following nearly a decade of imprisonment, dementia rots Alfonse's mind and his past becomes present as harrowing memories of his violent and brutal origins melt into his waking life."
Fonzo will reportedly begin filming in New Orleans in early April.