Young Sheldon Fans Are Wondering What Happened To Tam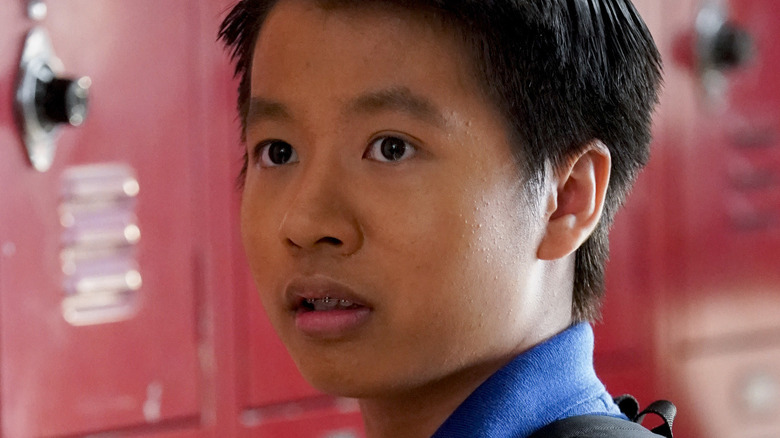 Robert Voets/ 2019 Warner Bros. Entertainment Inc.
While he may be a genius in most walks of life, Sheldon Cooper has always needed to be more knowledgeable regarding social etiquette. On "Young Sheldon" and "The Big Bang Theory," he's shown time and time again that he struggles to be around people — mainly because he believes that they're all infested with germs and inferior to him. So, when Sheldon meets a friend he can tolerate, it's a big deal.
One of the few people Sheldon likes on "Young Sheldon" is none other than Tam Nguyen. Played by Ryan Phuong, he befriends Sheldon when the boy genius attends high school and they quickly bond over comic books and social ostracization. Over time, we also discover that Tam has had a traumatic upbringing after growing up in a wartorn Vietnam and having to move to America at a young age.
Unfortunately, Tam hasn't been seen on "Young Sheldon" since Season 4, and some fans want to know what happened to the character.
Tam just disappeared from Young Sheldon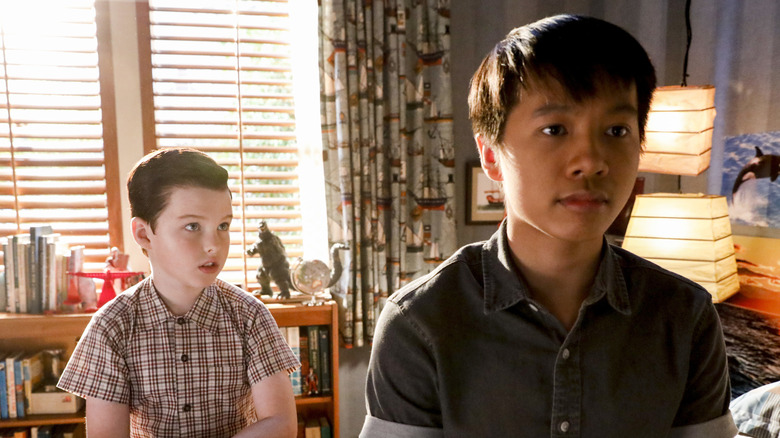 Robert Voets/Warner Bros. Entertainment Inc.
Fans of "Young Sheldon" recently congregated on the show's subreddit to get to the bottom of Tam's disappearance. After all, there hasn't been any explanation for his sudden departure, though it is easy to figure out why he hasn't been around since Season 4.
As noted by fans such as u/grapejuicecheese, Tam "disappeared after Sheldon went to East Texas Tech." With Sheldon now in college and Tam still in high school, they may have drifted apart as they no longer see each other every day.
Elsewhere, u/MajorZombie7204 stated that it makes sense for Tam to be absent. "We mainly see Sheldon at school and Tam is still in high school," they wrote. "That doesn't mean that they aren't still friends, it just means that Tam doesn't fit into the story that's being told in the episode."
Of course, while the circumstances have made Tam's absence understandable, some fans are surprised that he hasn't been given a good sendoff. "I get the high school/college reason but I am surprised he completely disappeared," u/ExcaliburZSH said. Sadly, that may never happen unless the "Young Sheldon" creators want to risk more errors that bother "Big Bang Theory" fans.
Why Tam left Young Sheldon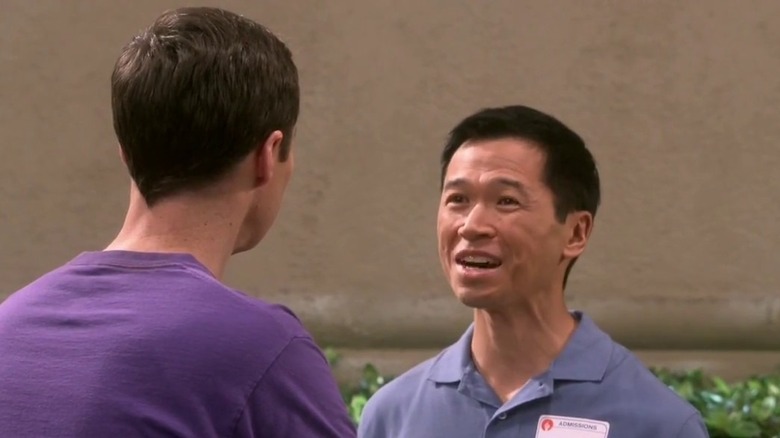 CBS
In the past, "Young Sheldon" has shown that staying true to ideas introduced on "The Big Bang Theory" isn't that important. For example, the parent series reveals that Sheldon's old man was an abusive father and that his neighbor was a childhood bully. On "Young Sheldon," however, both characters are actually pretty nice toward him. However, let's give the creators the benefit of the doubt regarding Tam's disappearance.
In the "Big Bang Theory" episode titled "The Tam Turbulence," Sheldon bumps into the adult version of his high school friend. During the episode, it's revealed that they haven't seen each other in more than 20 years, having lost touch when Sheldon went to college. Adult Sheldon also considers Tam to be one of his enemies, but he's really just mad at his old friend for abandoning him. 
It remains to be seen if Tam and Sheldon will cross paths on "Young Sheldon" again, even if it's just a brief meeting in the comic book store. That said, leaving Tam out of the fold actually does make sense in terms of adhering to franchise continuity.