Avatar: The Way Of Water Hits A Billion And Surpasses The Original In A Big Way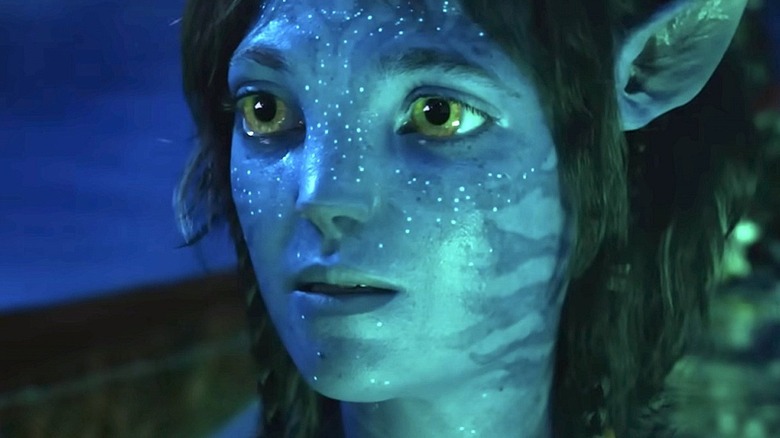 20th Century Studios/YouTube
Despite coming out in 2009 and facing an onslaught of high-grossing superhero movies, "Avatar" remains the highest-grossing film of all time (not adjusted for inflation). It's a testament to just how impactful it was upon release, ushering in a new era of 3D technology that pretty much every blockbuster in its wake was more than happy to utilize. 13 years later, "Avatar" has officially become a franchise, and the sequel, "The Way of Water," seems poised to do equally as well. 
For its opening weekend, "The Way of Water" grossed $134 million at the domestic box office (via CNBC). While it fell below certain forecasts, $134 million is certainly nothing to sneeze at, especially when you consider that it brought in several hundred million more dollars internationally. This is on top of a wave of rave reviews, with plenty of critics and general audiences praising the visual effects and the immersive world-building present in Pandora. 
Could "The Way of Water" overpower the original "Avatar" and take the top spot at the all-time box office? There's definitely a chance, and the sequel recently hit a milestone worth celebrating. 
Avatar: The Way of Water only took two weeks to reach $1 billion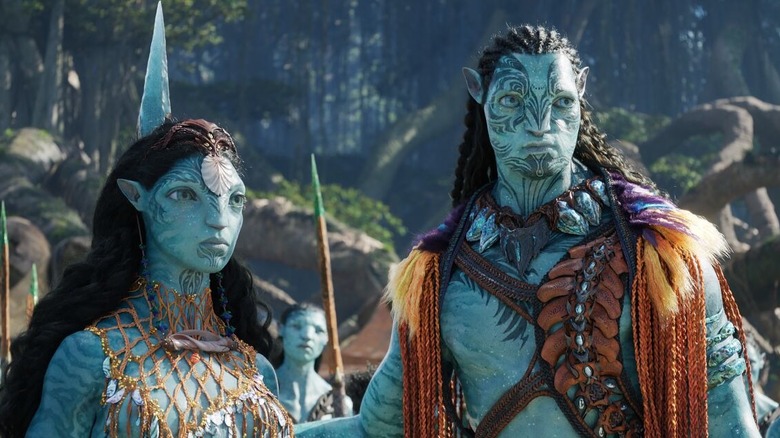 20th Century Studios
According to Variety, "Avatar: The Way of Water" managed to reach the $1 billion milestone in just 14 days. That makes it only the third film this year to cross that benchmark — the first two being "Top Gun: Maverick" and "Jurassic World Dominion." And those two took substantially longer than two weeks to join the billion-dollar club. 
In fact, only six films in history have managed to make $1 billion in two weeks or less. "Avengers: Endgame" currently holds the mantle to reach the benchmark the quickest at only five days (via Deadline). The other four films to join the club are "Avengers: Infinity War," "Star Wars: The Force Awakens," "Spider-Man: No Way Home," and "Jurassic World."
The original "Avatar" required 19 days to make $1 billion (via Reuters). It opened to much more modest numbers, making only $77 million in its opening weekend. However, it remained surprisingly consistent, sticking around in movie theaters for much of 2010 and bringing in respectable numbers for weeks at a time. Only time will tell if "The Way of Water" has the same kind of legs, but it's looking more likely than ever that it can cross the $2-billion threshold it needs just to break even.